ABIDJAN — Dr Silver Mugisha, the African Water Association (AfWA) President, has urged water sector players in Africa to take stock of the challenges that confront the continent and come up with innovative ways of improving sustainable access to water that will feed into the much sought-after SDGs.
Addressing delegates at the opening ceremony of the 21st AfWA International Congress and Exhibition happening in the Ivorian capital Abidjan on Monday, February 20, Dr. Mugisha also the managing director of National Water and Sewerage Corporation (NWSC) in Uganda challenged African utility bodies to bridge the water and sanitation gaps.
"We have come here today with a common resolve to make vital commitments, take solid actions to make these happen in order to serve the huge population that remains unserved with water and sanitation services," Dr. Mugisha who assumed a new term of office said.
He also listed a number of priority areas in his new two-year tenure including bolstering technological innovations and evolving sustainable infrastructure financing options— reasoning that there are significant financial and technical returns that will accrue from investing in innovations and technology.
The other areas of interest, he said, include—  strengthening people and systems, through a plethora of productivity management arrangements, leadership and managerial competencies and talent identification; streamlining corporate governance and enabling legislation among others.
"The challenges facing African water and sanitation entities are known and systemic. They include: weak corporate governance systems, top utility leadership mixes with insufficient emphasis on smart solutions and action but instead focusing on position, little belief in self-sufficiency and do-it-yourself mindsets, strategic plans with inadequate clarity and home-grown solution intents, ageing infrastructure, rapid urbanization which strains existing water systems, and inadequate infrastructure financing resulting from foundational weaknesses like operational and cost inefficiencies," he said emphasizing the relevance of political will in behaviour change if Africa is to solve sanitation challenges.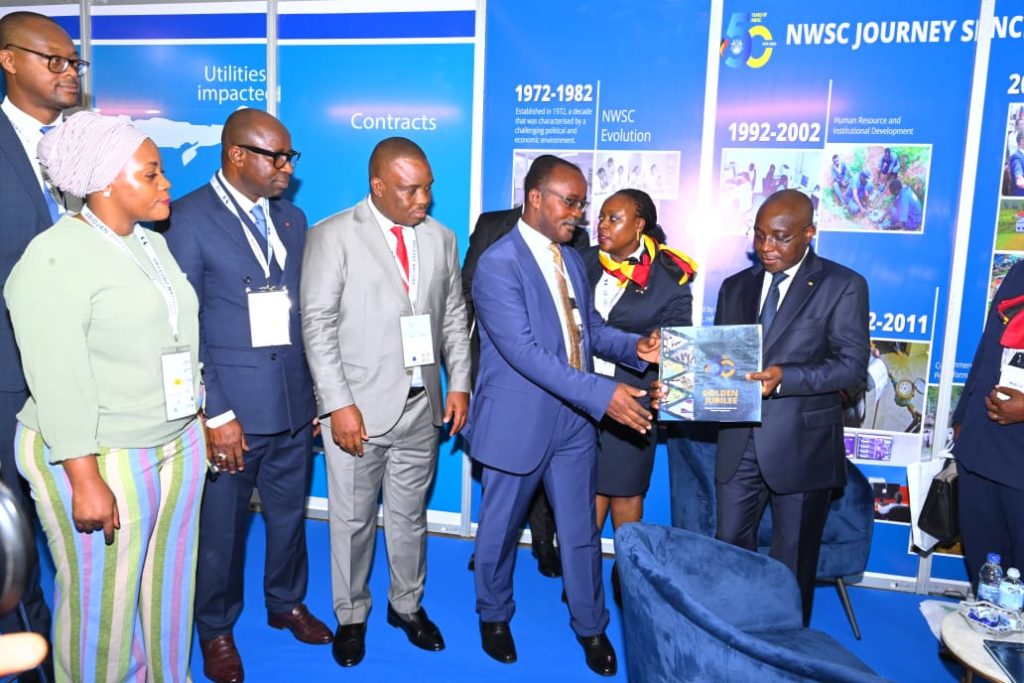 "It is important to note that in the recent past, a lot of progress has been made to address these challenges but a lot still remains to be done," Dr. Mugisha added.
Mr. Patrick Jérôme Achi, Prime Minister of Ivory Coast, said the issue of water must be first in everyone's mind including public and private decision-makers.
Mr. Achi highlighted that in the next three decades, the battle for water and sanitation in Africa will require at least a 12-fold increase in current rates of progress in drinking water and 20-fold in sanitation.
"This is the challenge of the next three decades in Africa. An extraordinary challenge. A challenge among many other extraordinary challenges facing our continent, facing our future and that we all have in mind – climate and demography therefore, but also food security, energy, education, jobs and inclusive growth, urbanity, security… But this challenge of water and of hygiene, it is central, it comes first. Because without it, nothing will follow, nothing will be built, nothing will be sustainable," the Ivorian Prime Minister said.
He also urged multilateral development banks to increase their financing of the water and sanitation sector in Africa from the current 25% to 35%.
"It will also be necessary that private investment can play a key role in bridging the gap, within the framework of solid public-private partnerships, which are essential to strengthen the participation of the private sector in the fight for universal access to drinking water and sanitation."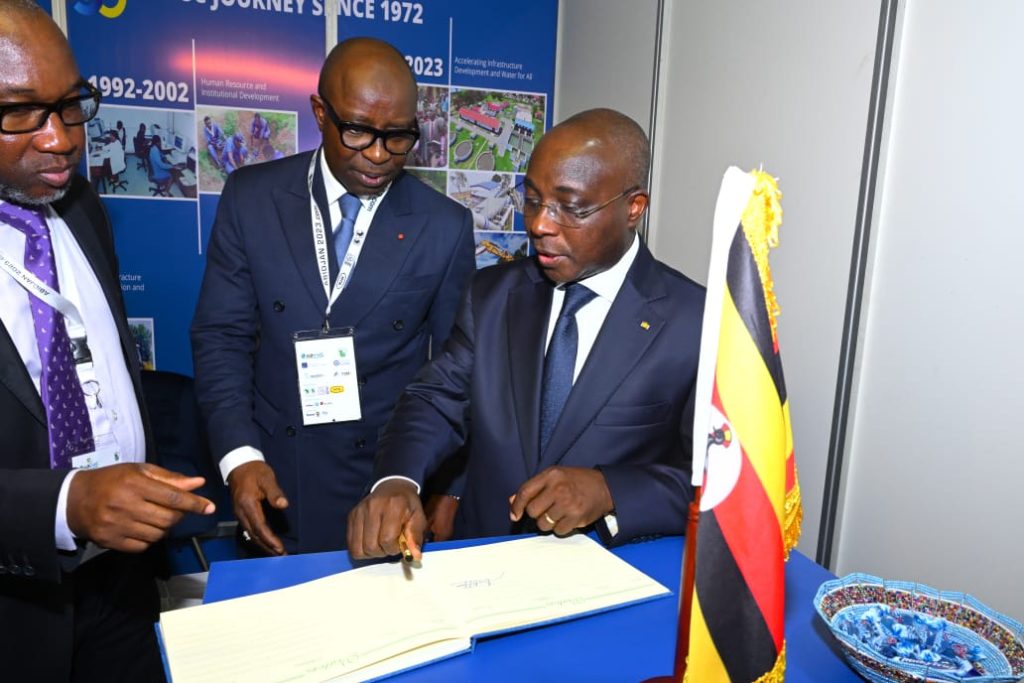 He urged Dr. Mugisha's administration to take concrete and massive action to help build the infrastructure that the continent needs, in its fight against water stress and the effects of climate change, on its road to Water for All.
On his part, Mr. Bouake Fofana, the Ivorian Minister of Hydraulics, Sanitation, and Health, expressed fear that many countries, especially African ones will not meet the 2030 deadline for achieving Sustainable Development Goals (SDGs) on Water and Sanitation.
"Six years from the deadline for achieving the Sustainable Development Goals (SDGs), the observation is that many countries, especially African ones, will not be there in 2030, the date set by the International Community," Mr. Fofana, said.
He pointed out the funding gap as a lead challenge on the road towards achieving the SDGs relating to access to water and sanitation at a cost affordable for everyone.
"The investments to provide sustainable water and sanitation services, and the funds needed to meet current social and environmental expectations, are enormous," Mr. Fofana noted.
The ongoing conference brought together experts, engineers, technicians, researchers, and multiple stakeholders from the both public and private sectors to discuss water and sanitation challenges in Africa.