The Kenyan Contingent deployed under the United Nations Organisation Stabilization Mission in the Democratic Republic of Congo ( MONUSCO) has intensified patrols in the general area of Eringeti, Eastern- DRC this festive season.
During the festive period operation, Kenyan troops work in close coordination with the Congolese Force, (FARDC) and the South Africa National Defense Forces (SANDF) to intensify patrols in the area to deny militia groups freedom of movement.
The troops also interacted with locals in the area who appreciated the presence of Kenyan troops in the area and pledged their continued support in the restoration of peace.
Eringeti has been experiencing frequent attacks by suspected ADF elements and other local militias. The heightened patrols continue to have a positive impact as normalcy has returned in the region.
M23 rebels withdraw from key position
On December 23, 2022, M23 rebels agreed to withdraw from their positions in Kibumba, 20 kilometres from Goma, in the eastern Democratic Republic of Congo.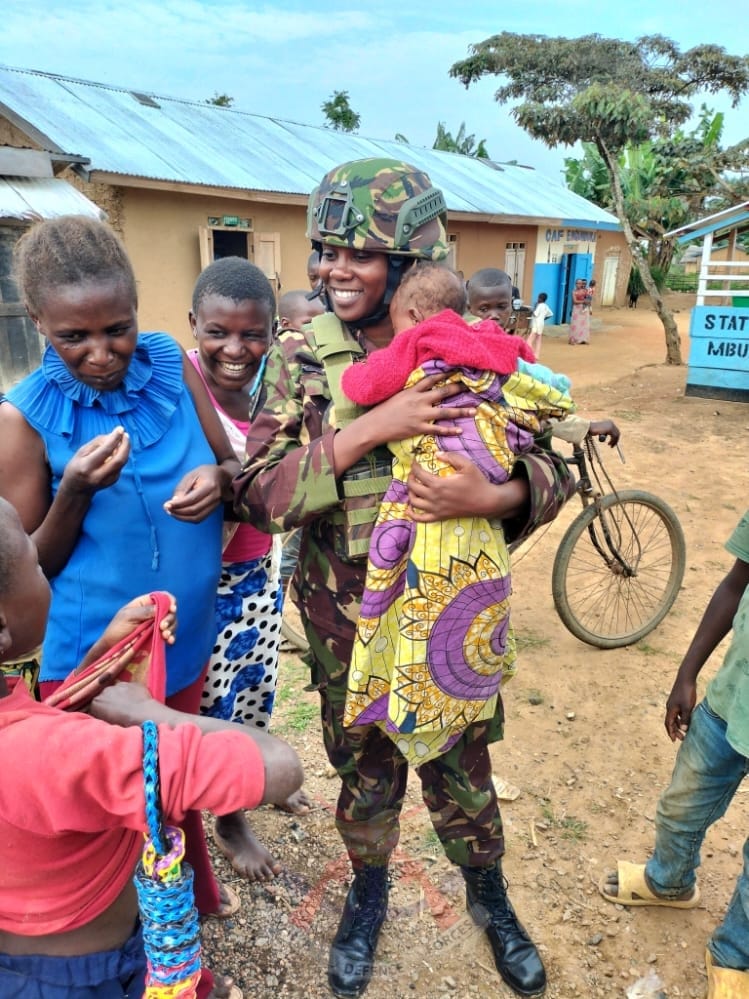 The group said they were preparing a withdrawal and cede ground to the East African Community Regional Force (EACRF), deployed last month but which were awaiting on M23 heeding of the ceasefire call.
In a statement, the M23 said it is handing over this part of the country to the East African regional force as a "gesture of goodwill, made in the name of peace, which is part of the recommendations of the Mini Summit of Heads of State held in Luanda, Angola on 23 November 2022."
VERSION ANGLAISE:
The outcome of the meeting held in KIBUMBA on Décembre 22, 2022 between THE M23 and EACRF/the AD HOC VÉRIFICATION MECHANISM, in regard to the peace in the Eastern DRC. pic.twitter.com/in3lR59xd5

— Lawrence KANYUKA (@LawrenceKanyuka) December 23, 2022
Lawrence Kanyuka, the political spokesperson of the movement who signed the statement added: "We hope that the Government of Kinshasa will seize this opportunity with both hands and also work to establish peace in our country."
At the withdrawal ceremony in Kibumba, the commander of the East African Regional Force, Major General Jeff Nyagah, called on civilians who had fled the area to return.  He stressed that the area is now secure.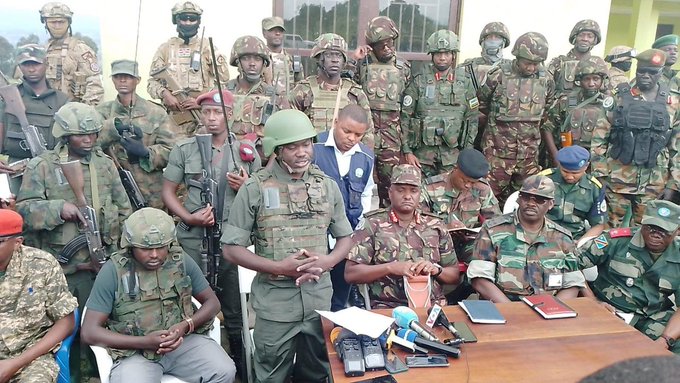 "We are committed to conducting operations in accordance with human and international law. We are aware of the complexity of the area of operations, but our zeal and determination are intact," said General Nyagah who also added that everything will be done in "respect of the constitution of the DRC and the sovereignty of Congo".
The East African regional force will this week meet the M23 rebels.
Lawrence Kanyuka, the M23 political spokesperson, said that the meeting, due on Saturday, December 31, will be "in line with its continued commitment to the implementation of the resolutions of Luanda's Mini Summit."
Ce mercredi 28 Déc la coalition Gouvernementale a utilisé l'artillerie lourde et les avions de combat SUKHOI pour lancer délibérément des attaques visant les populations déplacées qui ont trouvé refuge dans les zones sous notre contrôle, fuyant les exactions commises contre elles pic.twitter.com/SiUUfisb4a

— Lawrence KANYUKA (@LawrenceKanyuka) December 28, 2022
Additional reporting by NMG