Opposition Democratic Party (DP) women are set to hold a peaceful march to Parliament protesting the increased kidnap and murder of women in the country.
This was revealed on Tuesday by the women leaders led by Sylvia Kirabira and Christine Nambooze who noted that the upward trend of kidnaps is a matter of national importance that must be immediately handled by Parliament.
"We can't sit back and keep quiet, Ugandan women are also tax payers and are entitled to services including protection which is not the case. As women, we also have a right to live as human beings and we keep wondering why it is the women that are falling victims," Kirabira said.
Kirabira displayed the names and pictures of the different women that have so far fallen victims of kidnap and murders with no conclusive investigations into their fate.
"We are also looking at seeking audience with the Prime Minister of Buganda Kingdom (Katitkiro) Charles Peter Mayiga over the murders since most of the murders have occurred within the central region. We will ask him to come up with a commission of inquiry into the abductions and murders," she said.
Kirabira as well cited a number of reasons that could have led to the unresolved kidnaps which among others include the disbandment of several groups that have never been redeployed. She asked that these matters be looked into.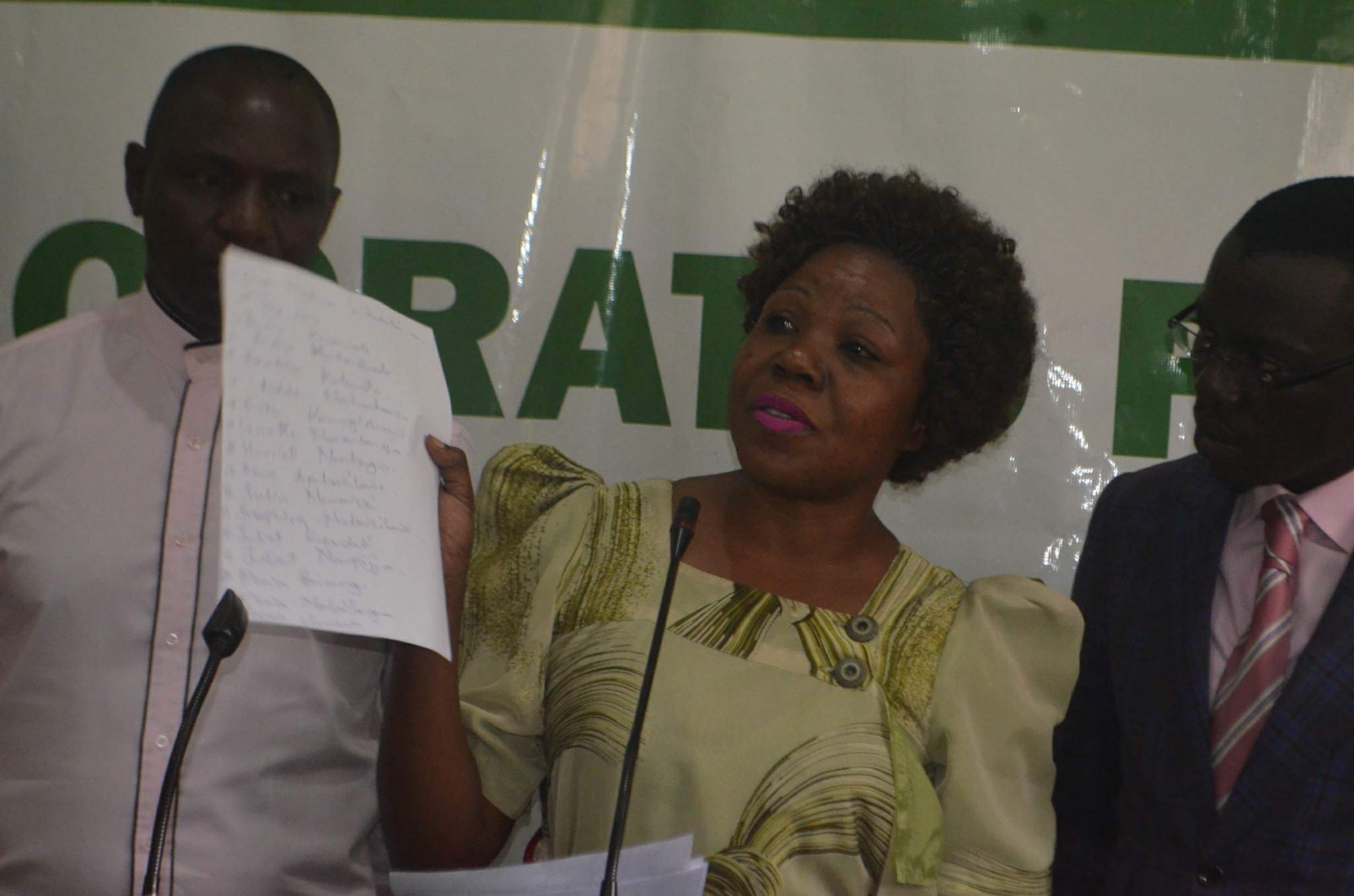 She added that the recent fights within the different security agencies could as well be one of the reasons for the murder of women.
The party Deputy Secretary General, Gerald Siranda described the killings as 'worrying' and wondered if this spate of kidnaps could be a planned move by government officials.
"We condemn the killings of women. We are asking whose tender is this? We know there were individuals that had tendered speed governors and seat belts. We are now wondering whose tender is this of murdering of women," Siranda said.
He has called upon the women in public offices, religious leaders and those in civil society organizations to join the fight against these murders.
The DP Organizing Secretary, Sulaiman Kidandala noted that the men in the party shall be joining the women to add their voice to fight against the killings.
"We shall not leave this matter to women alone, we are men, but we were given birth by women. And we have relatives that are women; So, we shall join them as we march to Parliament on Thursday 24 to petition Speaker," Kidandala said.