UNAIDS Executive Director, Winnie Byanyima, has asked Uganda Police Force to leave her home in Kasangati, Wakiso district.
Police are still deployed around the home of Dr Kizza Besigye, a four-time presidential candidate and husband to Byanyima.
"Intolerable!" she said on Twitter, noting that "Police should not violate Kizza Besigye's right to the privacy of our home".
The force has been surrounding the residence since Thursday last week when Besigye was arrested for attempting to resume walk-to-work protests as a way of expressing his displeasure with the increasing prices of commodities.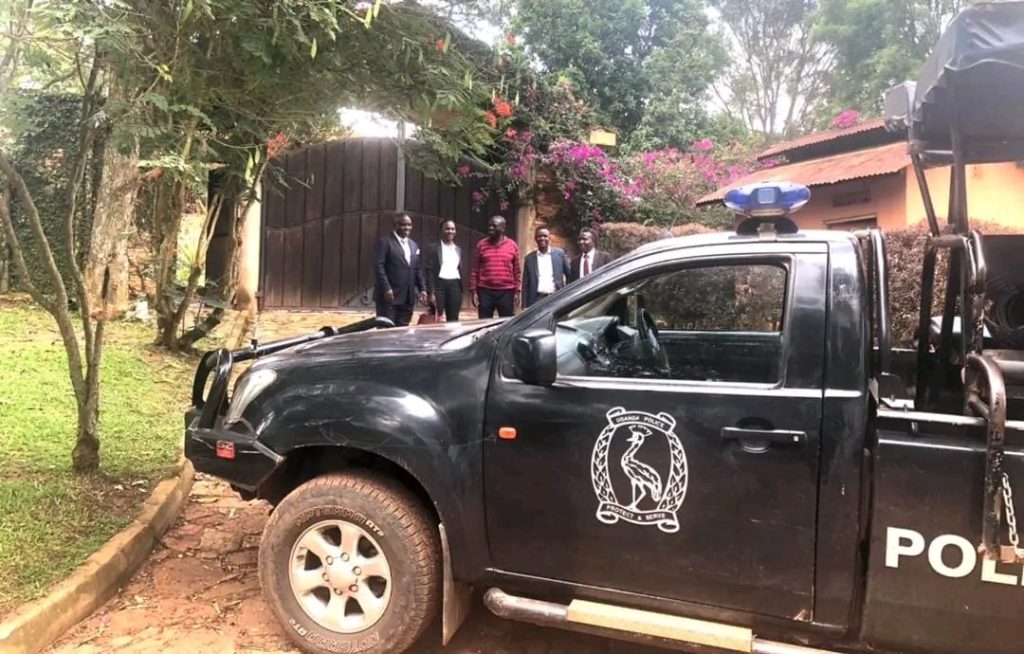 Kampala Lord Mayor Erias Lukwago stated on Twitter that police had established "a full-fledged police station at the entrance with a visitor's book and other rigours procedures".
"All this being done in a blatant disregard of the High Court Orders barring the police force from turning one's home into a detention centre. Banana Republic!" Lukwago stated.
Quoting the tweet, Byanyima said: "When law enforcers become lawbreakers, can we still say that Uganda has any degree of rule of law?"
"Police could you please stop breaking the law and leave our home," she asked politely.
Besigye's visitors clash with police
On Monday evening, Besigye was allowed to meet his lawyers led by Erias Lukwago.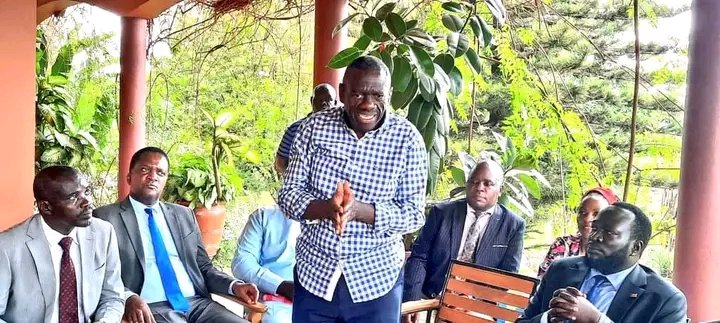 On Tuesday, he was also allowed more visitors including Members of Parliament.
"At last our client and chairman of Red Card Front had a smile when he hosted a group of MPs at his home though it was a battle to be let in by police. As is the now a norm, they were made to sign in the PVRB by police," said Hon. Namakajo Deric Fredric.
He said that a legal step was loading next.
Besigye also got a surprise visit by Uganda Human Rights Commission (UHRC) team led by Commissioner Crispin Kaheru.
"They said they wanted to find out first-hand what was going on, having learnt about our situation from media reports. My confidence in UHRC is low due to all my previous complaints being unresolved," Besigye noted.
He said some MPs and People's Front for Transition (PFT) leaders who had gone to check on him had a protracted standoff with the police.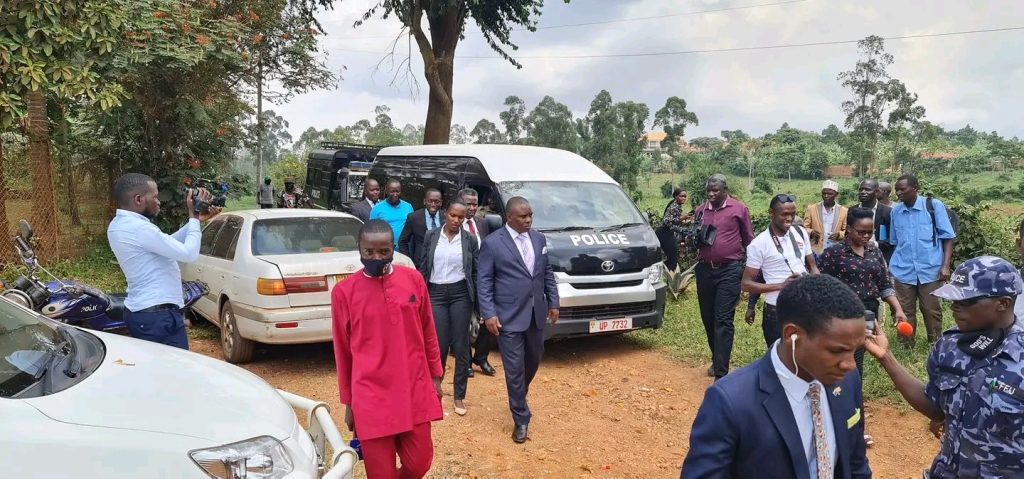 "They were stopped at a hastily erected roadblock in Kasangati town; then another further towards our home; and finally at access road to our home!"
"After confronting police that was commanded by SSP Peter Nkulega for long, the MPs were allowed to come in; provided, they registered in the police book and weren't accompanied by media," he explained.
He said the MPs rejected this and after more standoff, they were allowed to enter with media but no vehicles.
"Having won those battles, the MPs agreed to walk the distance from the main road to our house on foot. They carried the foodstuffs brought for us on their heads and proclaimed that police action had forced them to join Walk2work! We then had a fruitful discussion and agreed to intensify and broaden the struggle."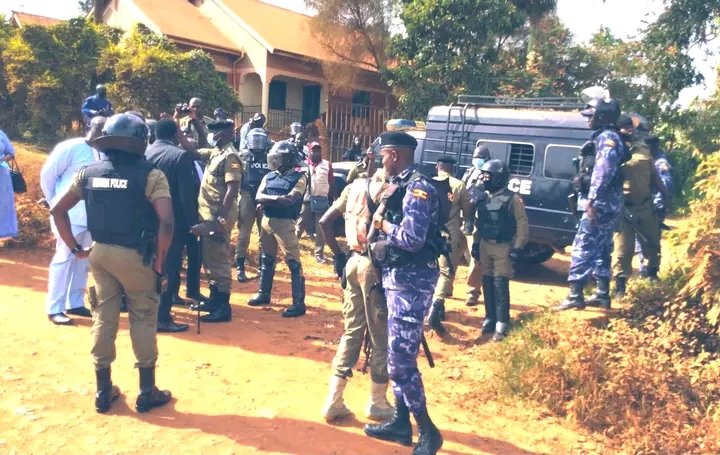 Besigye said the "Wake-up call" should be spread quickly to all parts of Uganda.
"It's not a partisan call but one to all oppressed people affected by the Failure To Thrive (FTT) crisis."
Besigye said Uganda must have a transition not succession.
"Once we have a transition and power returns to the people; Ugandans can choose a leader of their choice. Our country is of young people, if free people want to be led by young leader, so be it. But first a transition," he stated.
Bobi Wine stands with Besigye
National Unity Platform (NUP) leader Robert Kyagulanyi aka Bobi Wine announced that he was standing in solidarity with Besigye.
"Standing in solidarity with you Dr. @kizzabesigye1 as you approach your 5th day under house arrest; a punishment you're being subjected to for daring to protest against the skyrocketing cost of living," Bobi Wine tweeted.
He added: "The differences in our respective political approaches have not blinded us to the honour, fortitude and commitment with which you have gone about resisting oppression."
Speaker condemns manner of arrest
The Speaker of Parliament, Anita Among, on Tuesday condemned the manner in which the security operatives arrested Dr. Besigye saying it was a breach of human rights.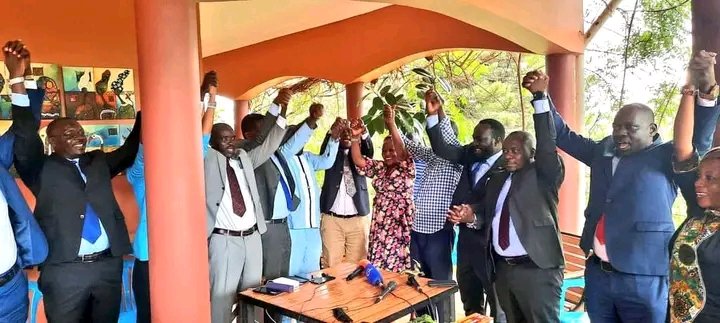 "I watched how Dr. Besigye was being arrested, it was in a brutal way.  I did not think that was correct; we need to talk to our people especially while handling people who are not armed," said Among.
While chairing the House, Among said she did not approve of the way security officers conducted the arrest.
She directed the Attorney General, Hon. Kiryowa Kiwanuka to guide security agencies on the right way of arresting not only leaders but everybody despite of their political affiliations saying, 'even though he is in Opposition, we are the same; today it might be Dr. Besigye but tomorrow it might you'.
Chicken thief?
Among made the remarks after Bukonzo County West Member of Parliament, Hon. Atkins Katusabe described Besgiye's arrest as violent, inhumane and degrading.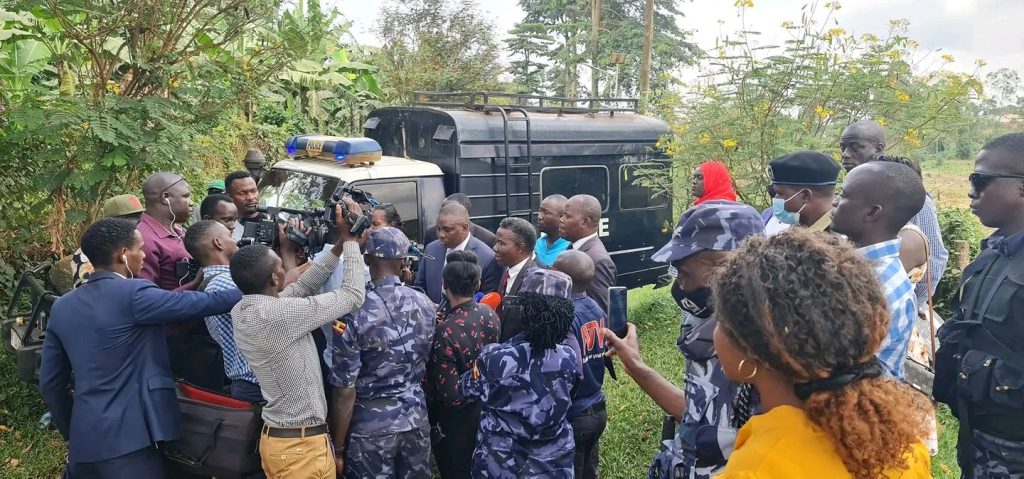 "Dr. Besigye is a national leader, a parent and a brother to some people and served this government as a Minister of Foreign Affairs but he was violently arrested, locked up and jerked around the trousers like a chicken thief. I don't think anybody in this House enjoys these ugly scenes," Katusabe said.
He was concerned that if such unlawful arrests and torture are left unchecked, they will spill over.
Invoking article 24 of the constitution which prohibits any form of torture, cruel, inhumane or degrading treatment, Katusabe urged legislators to fight for the observance of human rights.
"Are we as the August House proceeding well if we keep ignoring ugly scenes that are tainting the country? It is within our power and mandate as MPs to protect and preserve this constitution; it is clear that nobody is above the constitution including those commanders that tortured Dr. Besigye,' said Katusabe.
Kiira Municipality MP, Hon. Ibrahim Ssemujju Nganda criticized the Police for arresting Besigye without a court order, a practice he said is becoming rampant.
"Last week, we had a report of the UN about violation of human rights that affect all of us. As I speak, Dr Besigye is under arrest even without a court order; you cannot turn his house into a prison," Ssemujju said.