President Uhuru Kenyatta has urged Kenyans to remain united and peaceful after the August 8 polls.
Speaking on Sunday when he attended separate church services at Deliverance Church Umoja and Jesus Winner Ministry at Roysambu in Nairobi, President Kenyatta urged Kenyans to maintain the existing peace and continue living together harmoniously.
"I thank Kenyans for largely conducting peaceful campaigns and I urge all of us to remain united after August 8," President Kenyatta said.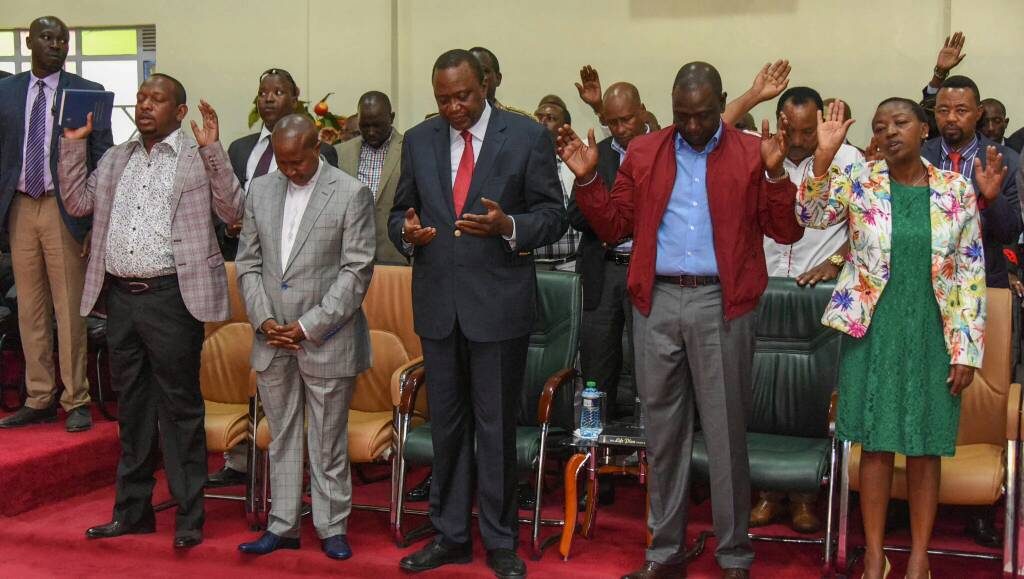 He added: "Let us thank God for the peace we have continued to enjoy in our country and vow to maintain it as we also pray for a peaceful election, unity and prosperity for all Kenyans."
The President, who was accompanied by Deputy President William Ruto, asked Kenyans to pray for peace, saying even if they differ politically they should remain friendly to each other.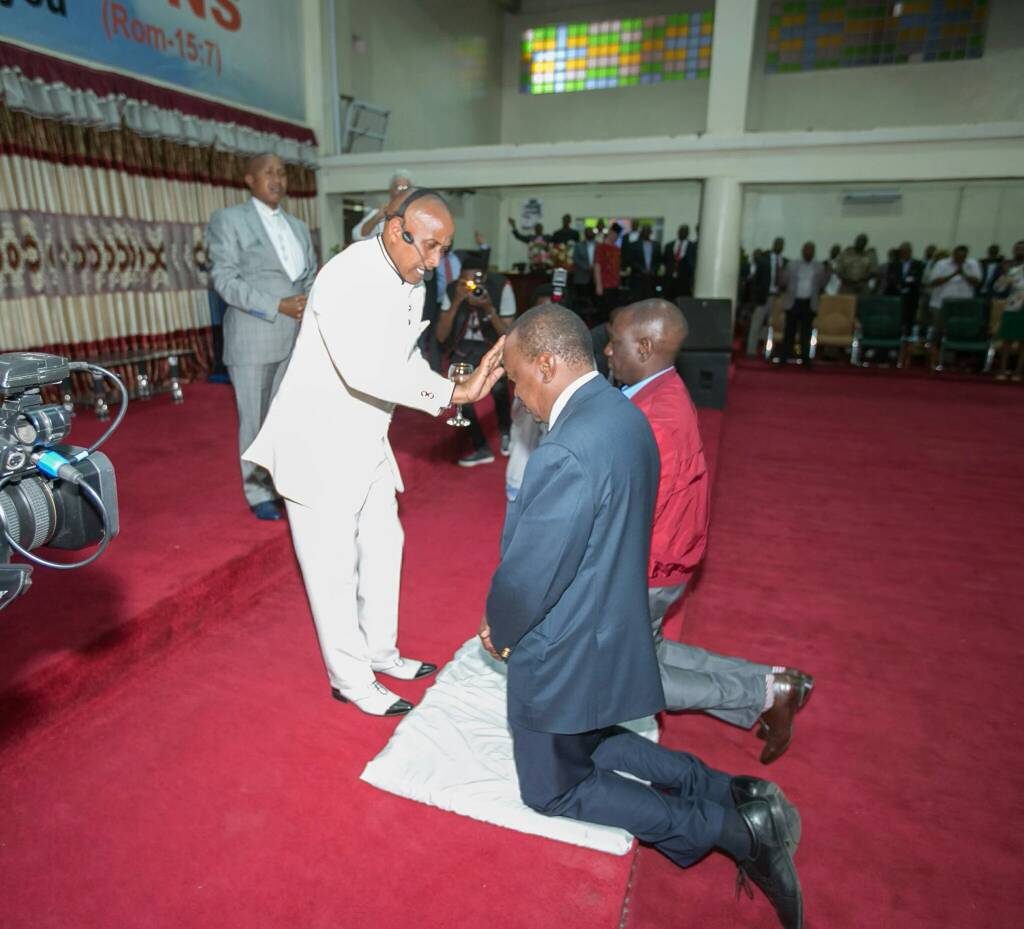 "Do not allow anything to put a wedge between you. You have been good neighbours and I urge you to remain so regardless of your tribe, religion or political affiliation," President Kenyatta said.
President Kenyatta called on Kenyans to remain God-fearing people, dedicated to doing what pleases God.
Deputy President Ruto thanked Kenyans for praying unceasingly for peaceful campaigns.
"Kenya after the election will be for the first time special. This election will not have losers and winners, democracy will prevail," said the Deputy President.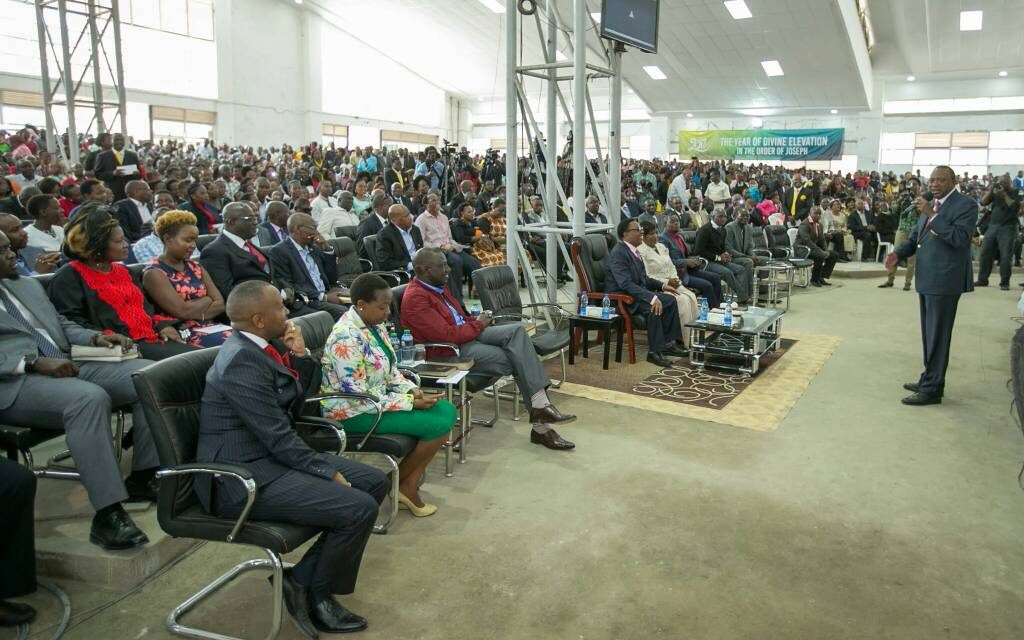 The DP said this year's election is proof that Kenya's democracy as has come of age.
Bishop J.B. Masinde, the founder of Deliverance Church Umoja, conducted the special service and also delivered the sermon at the first service while Bishop Edward Mwai the founder of Jesus Winner Ministry did the same at the second service.