Tanzanian music star Diamond Platinumz has promised a thrilling show Friday evening during the Kampala city festival saying it will be his biggest performance in Uganda so far. The singer jetted in the country at 2 am on Friday and is slated to headline a mega charity concert, a precursor to a two day festival in which Kampalans celebrate their culture.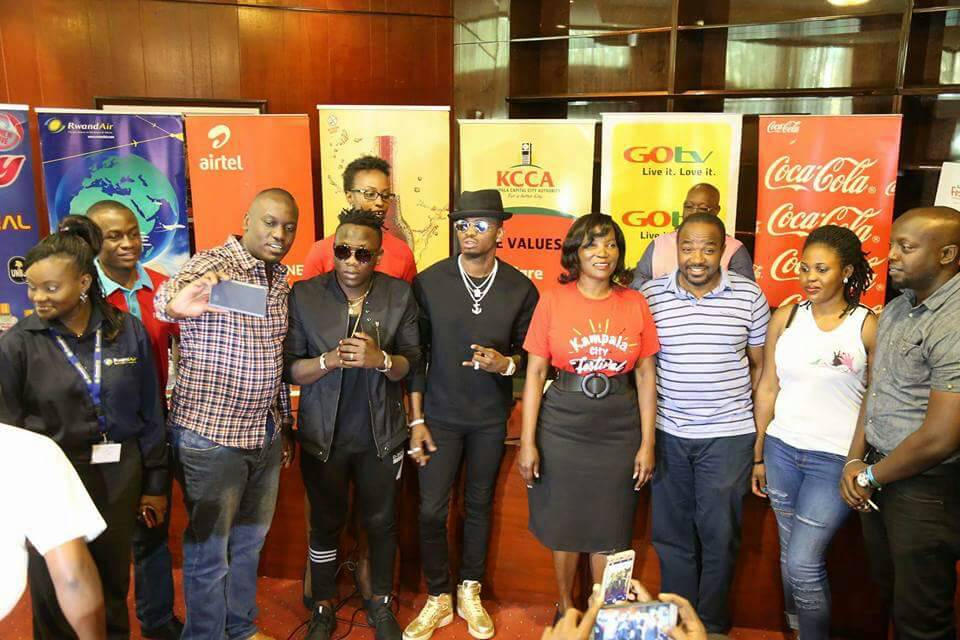 While speaking at a press event at Kampala Serena Hotel, Platnumz said he is excited about the concert since it is meant to support young children.
"I'm here for the Kampala city festival. I am so excited because you know I love kids," he said.
"We are supporting the schools and giving back to the community. It is very hard to get leaders who think about their citizens," the award winning entertainer added.
Tickets for the concert at Kololo Independence Grounds will be going for Ush 20,000 for ordinary revelers while VIP tickets will cost Ush 40,000. Uganda's top musicians are also set to share the stage with Diamond.
"I got my whole team and my band is all excited. I consider this my first performance in Uganda and the biggest performance I have done all my life," he said.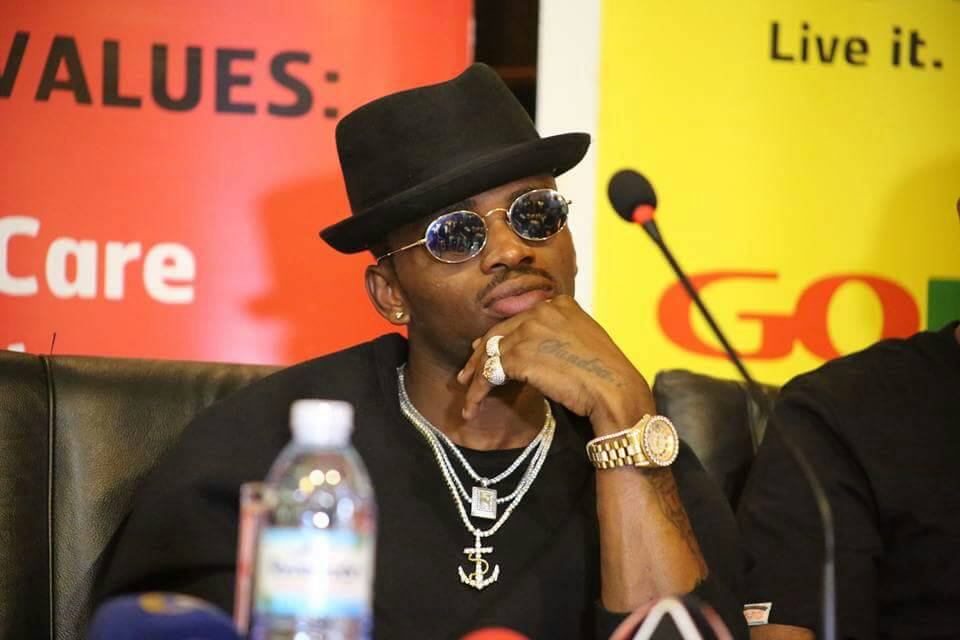 The singer will be playing with his band which arrived in the country on Thursday and he promised to satisfy his fans in Uganda.
The Executive Director for Kampala Capital City Authority (KCCA) Jeniffer Musisi said this will be the biggest concert so far and was equally excited about the cause behind it.
"It is going to be big and fun. Yesterday the band did their rehearsals, Fenon has prepared the stage. Most of all, i am excited that we are making a contribution to a good cause, to the schools of the children of Kampala," she told journalists.
Seventy nine (79) government supported schools in Kampala need so much help, she said, adding that "this concert is going to go towards improving them".