The Minister of State for Defence in charge of Veterans Affairs, Honourable Huda Abason Oleru, has thanked the President of Uganda, H.E Yoweri Kaguta Museveni, and his counterpart of the Central African Republic, H.E Faustin-Archange Touadéra, for championing the successful return of the former Lord's Resistance Army (LRA) rebels to Uganda.
Hon. Oleru was speaking at the reception of the second batch of ex-LRA rebels in Entebbe where she applauded them for denouncing rebellion and Joseph Kony and choosing to come back to Uganda.
"You can stay in Uganda peacefully and enjoy the peace, nobody will touch on you in this country. The peace is guaranteed to all of you," Minister Huda told the returnees.
She also thanked other stakeholders and Non-Governmental Organizations that have been involved in the process of facilitating the return of the former rebels.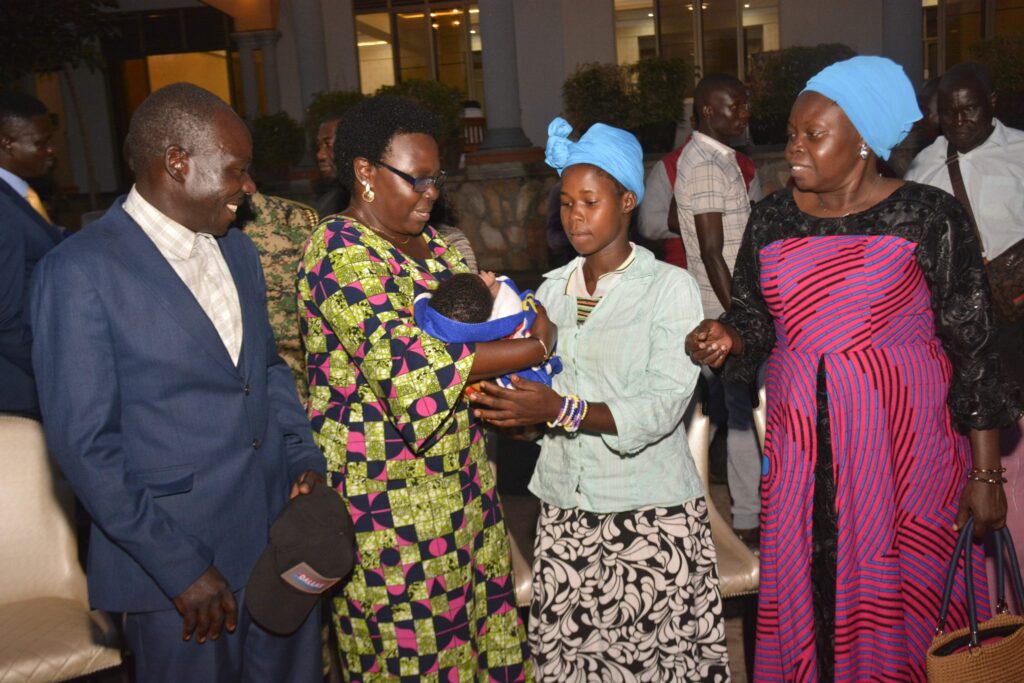 The Commander of Reserve Force, Lt Gen Charles Otema, who represented the Chief of Defence Forces, Gen Wilson Mbadi, welcomed the ex-combatants and urged them to engage in productive activities like agriculture and assured them of UPDF's continued support.
Speaking on behalf of the ex-LRA combatants, Achaye Doctor, thanked President Museveni and the government of Uganda for accepting them back home peacefully and lauded the government of Central African Republic for hosting them up to the time of returning back home.
He thanked his fellow combatants for accepting to come back and called upon all the other remaining rebels to surrender and return home.
The function was attended by the representative from the Belgian Embassy, Ms. Stefanie Van Melis, representative from Dutch Embassy, Mr. Joost Van Ettro, Head of Security Supervisory, Mechanism (IGAD) and monitoring in South Sudan, Maj Gen Richard Otto, Chief of Legal Services, Brig Gen Godard Busingye, Members of Acholi Parliamentary Group, among others.