KAMPALA, 12th December 2022: Comedy Store Uganda has announced the second edition of the Comedy Store Awards, which seek to reward the most outstanding comedians as well as the funniest personalities of 2022.
The Comedy Store Awards were first held on December 19, 2019. What were to be the subsequent editions would be disrupted by the closure of the entertainment industry as a result of the Covid19 pandemic.
This year, the awards ceremony will be held during Comedy Store's end-of-year show on December 21 at the UMA multipurpose hall in Lugogo. The evening will be characterized by performances from top comics and musicians, befitting the year's wrap.
Uganda's comedy industry has made significant strides over the years owing to the ever-growing pool of comics and the diversity in talent. This talent must be recognized as a way of appreciating creativity at same time inspiring the next generation of comical entertainers.
"Comedy is an art and it is tough work. It takes a certain level of ingenuity to turn otherwise normal, sad or even sensitive issues and turn them into things that crack people up. At a time when the audience is increasingly getting edgy on what they consider funny, and comedy undergoing a lot of scrutiny, appreciating the work that goes into the art becomes important," says Alex Muhangi, the CEO of Comedy Store Uganda.
Unlike in the maiden edition, this time, comedians won't be the only ones taking home accolades. Ordinary people with fun personalities, including socialites, politicians, TikTokers and social media figures will also be rewarded.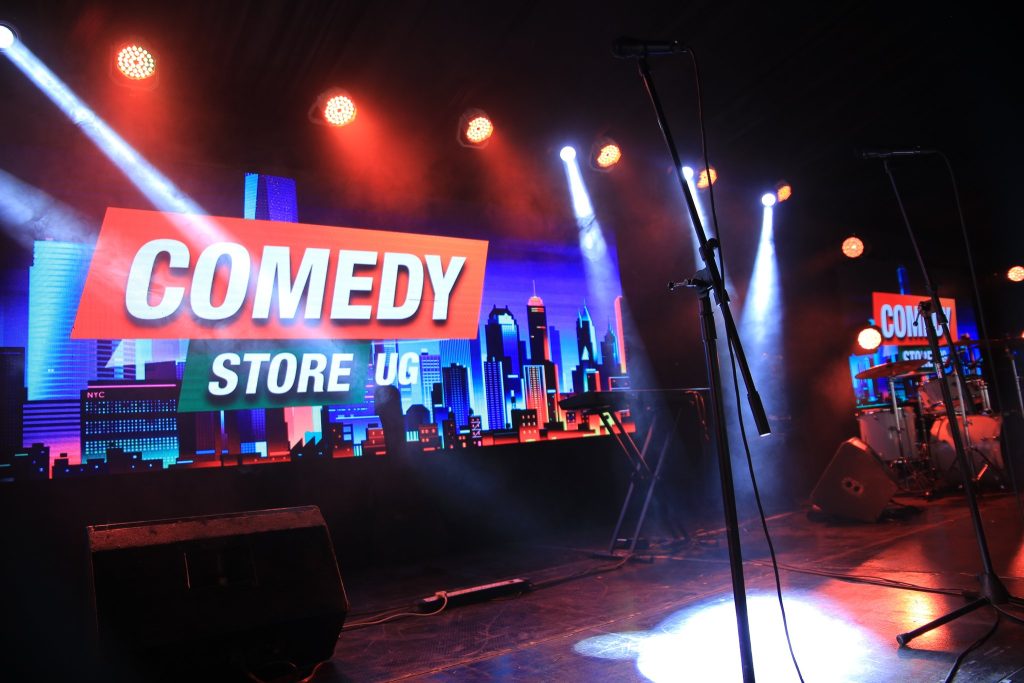 "Social media has in a way redefined comedy as we knew it. Yes, there are stage performers who do standup, sketch, theatre and mimicry, but platforms like TikTok have given birth to another breed of wit that cannot be ignored. So, if you know a person whose character you found to be consistently extremely funny, nominate them," Muhangi adds.
The public will nominate their favourites through all the Comedy Store Uganda's social media platforms. The awards panel will then shortlist those with the most nominations.
Voting will also be done through the same platforms.
This year's awards build up on the success of the 2019 edition during which MC Mariachi was named Best Comedian.
Other winners were; Madrat & Chiko (Best Comedy Duo), Amooti Omubalanguzi (Legendary Comedian), Mighty Family (Best Upcoming Comedians), Maulana & Reign (Fans' Choice), Bizonto (Best Comedy Group) and Senga Justine Nantume (Outstanding Performance Act).
Awards Categories
Funniest Radio Personality
Funniest TikToker
Funniest on Facebook
Funniest on Instagram
Funniest on Twitter
Best Upcoming Comedian
Funniest Politician
Best Female Comedian
Best Male
Best Duo
Best Group
Legendary Comic Award
Best English Comedian
Comedian of the Year
Comedy Store Most Supportive Fan(s)
Funniest Socialite of the Year
Regional Comedian.