It could be true that Stand-Up comedy in Uganda remains a male dominated arena, but what isn't true is that the females in the industry have entirely dropped the mic. There are a few comediennes that are slowly swimming against the tides to emerge among the top comics.
And one of these ladies is Agnes Akite 'Arach' who hails from the North of Uganda.
She left comedy lovers in awe when she put up a spirited performance on weekly comedy themed show, Comedy Store at UMA in Lugogo Thursday night. The comedienne who has not graced the Comedy Store stage for over a year seemed resolute to leave a mark on her return, and that she did.
When Comedy Store host, Alex Muhangi introduced her, the applause was average, likely because the name wasn't among those they are used to. Agnes who played Arach in TV drama series 'The Hostel' is part of the Theatre Labonita based comedy outfit, Comedy Files which also includes Cotilda Inapo, another female comic.
Dressed in a blue V-neck dress, which revealed her slender legs, with yellow pee toes, Agnes was quick to confess that she isn't personally impressed by the way her legs look.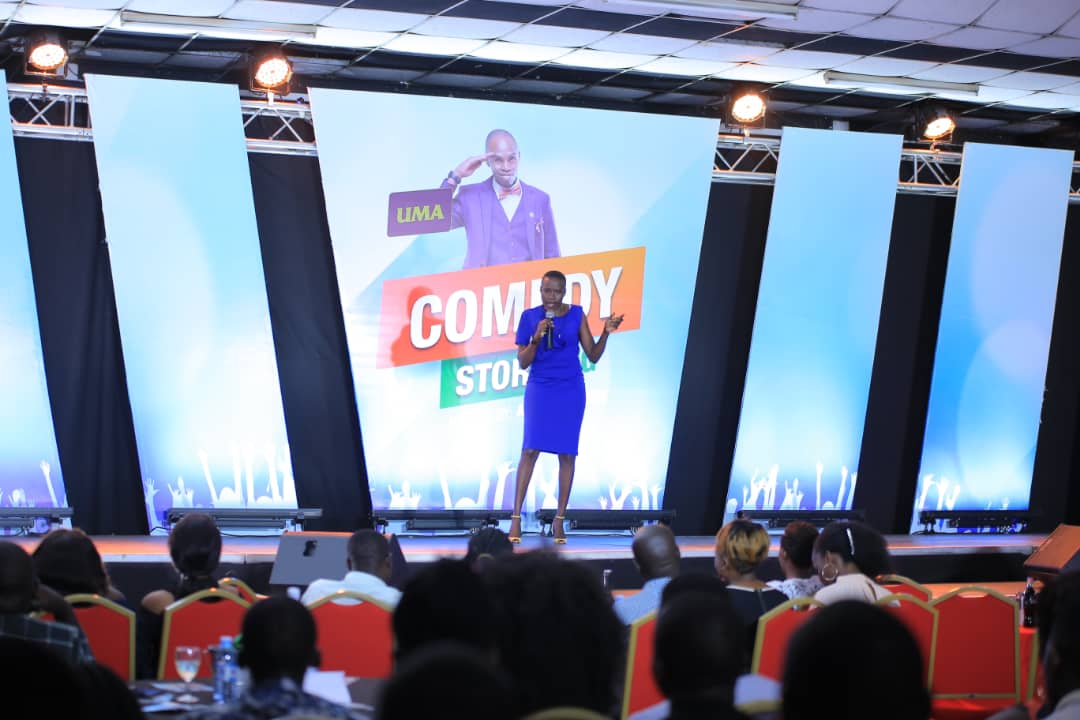 But that wasn't the only thing she made fun of about her body. If you've met the dark skinned comic, then you probably know she has always had a shaved hair look. Last night, Agnes jested about how her hairstyle has made life difficult for her.
"Recently, my son was chased from school to bring a parent. So, I escorted him to school, but both of us almost got spanked by the headteacher," she joked.
"The headteacher thought my kid had brought his sister to disguise as the mom. 'So you think yo clever bringing your sister? Lie down both of you' we were told. If I hadn't carried an I.D, my looks were going to get me beaten".
Speaking of kids, Agnes drew hilarious jokes from motherhood. From her experience before and after being parent, she said children are spoiling couples' love relations.
"Kids can nolonger let us have friendly matches [sex] anytime like we used too. I will slap the next person who asks when it is I am having the next kid. You spend an entire week preparing for a romantic night only for a kid to choose not to sleep that same night," Agnes went on to joke amid loud laughter from the audience.
The applause she got was deafening almost all throughout her 30-minute-long act. Every line she spewed was a punchline.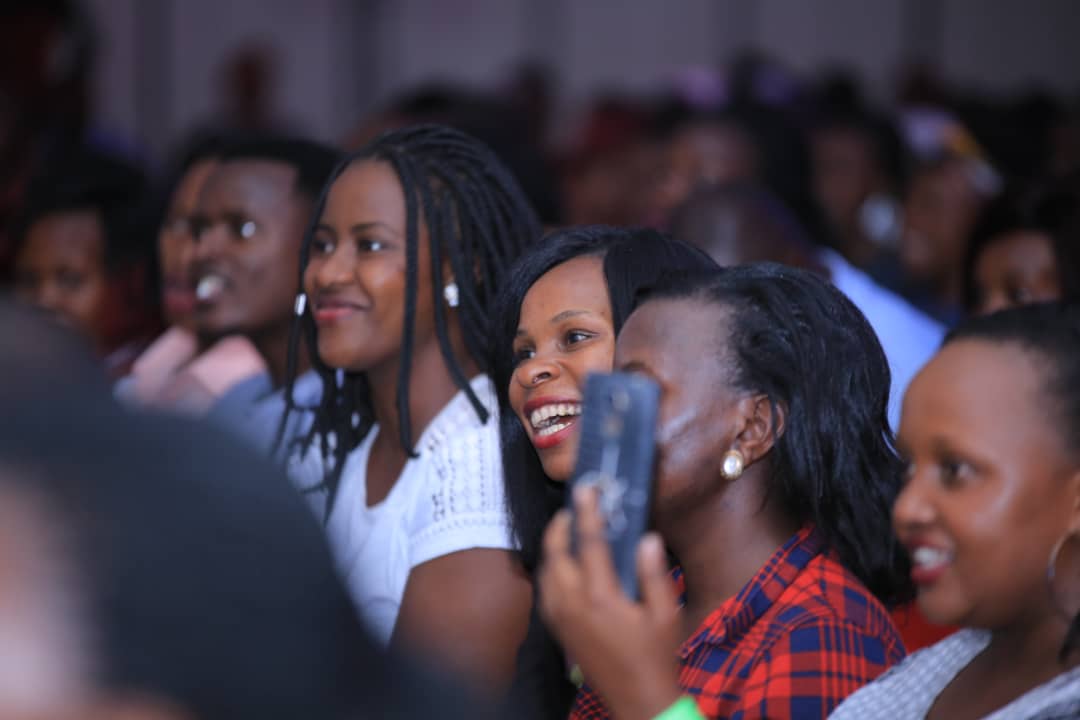 Infact, her performance came out exceptionally to the extent that she would have made a better headlining comic for the night's show than MC Kapale.
To put it in what is the Ugandan way of crediting someone, it's fair to say Agnes proved that she got 'work'.
The show which is a blend of music and comedy climaxed with a performance by the much acclaimed Ugandan reggae singer, Maddox Ssematimba. Aziz Azion as well as other comedians like Tamale Mirundi, Godi Godi were also part of the showcase.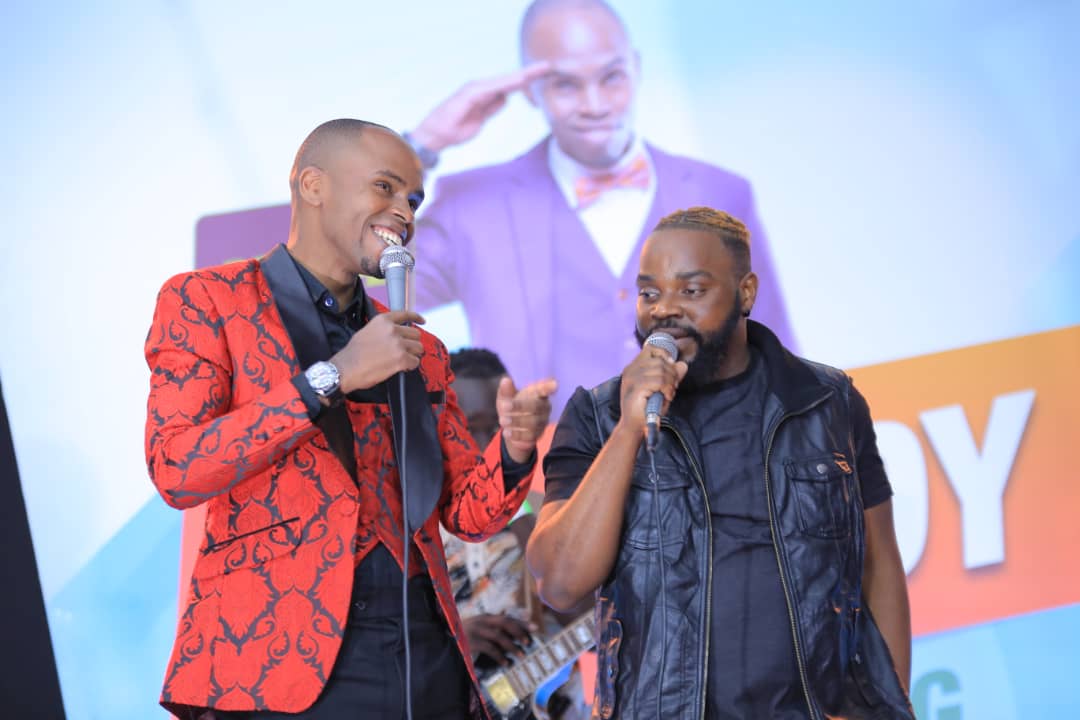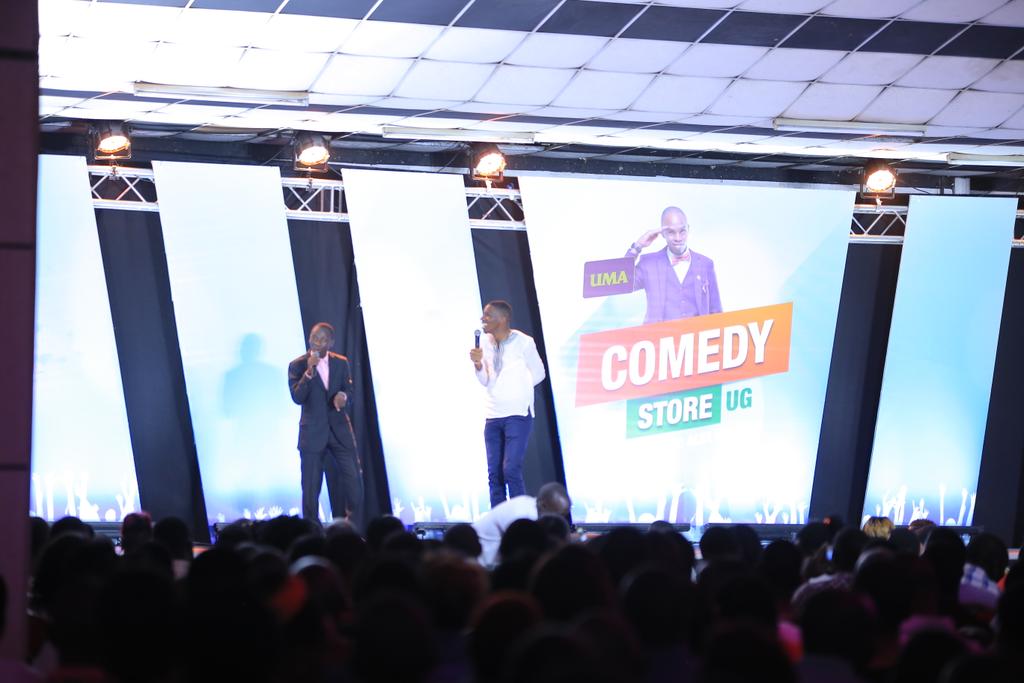 Photos by Nelly Salvatore