National Resistance Army (NRA) bush warfighter, Col Jack Mucunguzi, has died.
"Sad to learn of the death of Col Jack Mucunguzi, this morning, one of the original 27 NRA fighters," announced Deputy Speaker of Parliament, Rt Hon Thomas Tayebwa, on Sunday.
Tayebwa said he visited Col Mucunguzi in the hospital last Wednesday and he was in an upbeat mood.
"My condolences to Harriet and the children, H.E Kaguta Museveni, Carol and Douglas Rukaari and the greater UPDF family. We celebrate Afande's enormous contribution to the struggle that liberated our country. Rest well Afande," he said in a tweet.
Lawyer and advocate Fox Odoi-Oywelowo also tweeted sending his heartfelt condolences to the family of Col. Jack Mucunguzi.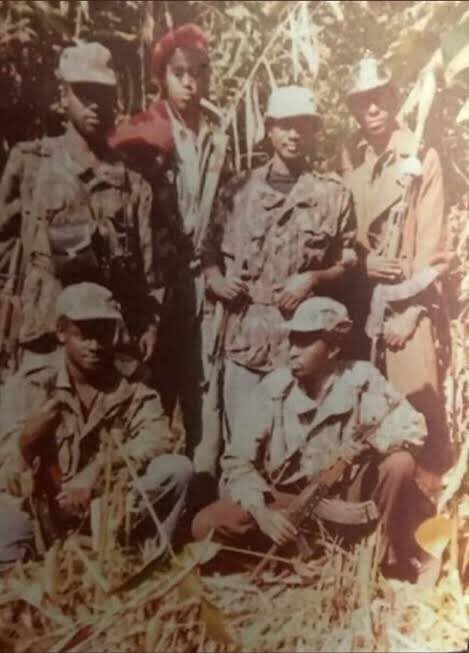 "He was a gem and unsung hero. Apart from being one of the original 27 NRA fighters, Jack Mucunguzi designed the architecture for anti-smuggling at URA hence the increase in revenue collection. Farewell my friend Jack," tweeted Odoi.
One of the last surviving "NRA 27" fighters
Col Mucunguzi was among the last few survivors of the original 27 fighters who escorted President Museveni to start the 1980 armed rebellion.
The survivors include; President Yoweri Museveni and President Paul Kagame of Rwanda.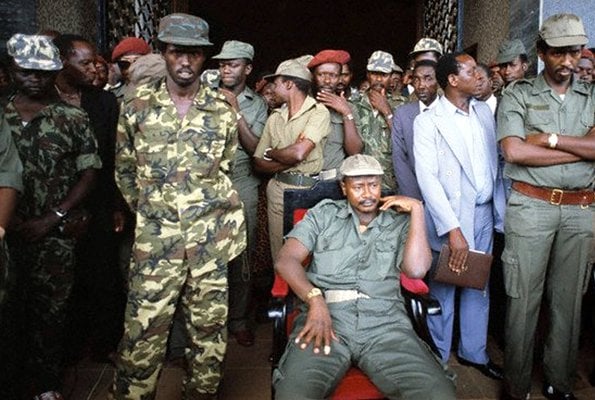 Others are; Brig. Julius Kihandae who served as military attache in Egypt, Saudi Arabia and DR Congo, Brig. Fred Mwesigye, the former MP for Nyabushozi and former managing director at the UPDF's National Enterprises Corporation in Luweero, Brig. Andrew Lutaaya who drove the truck on which the soldiers who launched the first attack of the war rode, Brig Lutaaya, a retired businessman who operates between Mubende and Kalangala, Col. George Mwesigwa who served as second division garrison commander in Mbarara before he went into semi-retirement and Col. Charles Tusiime Rutarago who was the Commander Royal Guards—a force that ensures the security of all cultural institutions in the country.
Col Mucunguzi, who has passed away, worked for the defunct Coffee Marketing Board and later as a security officer at Uganda Revenue Authority before joining the private business.
When Museveni reorganised his rebel outfit into six units, named after his adored African leader, Jack Mucunguzi, who commanded Gamal Abdel Nasser (along Gulu Road).