Singer Bebe Cool alias Big Size has endorsed Cindy Sanyu for the Uganda Musicians Association (UMA) presidency.
Speaking to journalists on Wednesday, Bebe Cool said the dancehall star- also known as the King Herself- is the right person for the job.
"Cindy is the right person for the job. She has all the credentials," Bebe told journalists at his home in Kiwatule, a Kampala suburb.
He added that since Cindy is the incumbent, she is the right person to continue in office so as to accomplish and consolidate UMA goals.
The "Boom Party" singer faces King Saha for the position.
Bebe Cool says Cindy has done an incredible job with her team.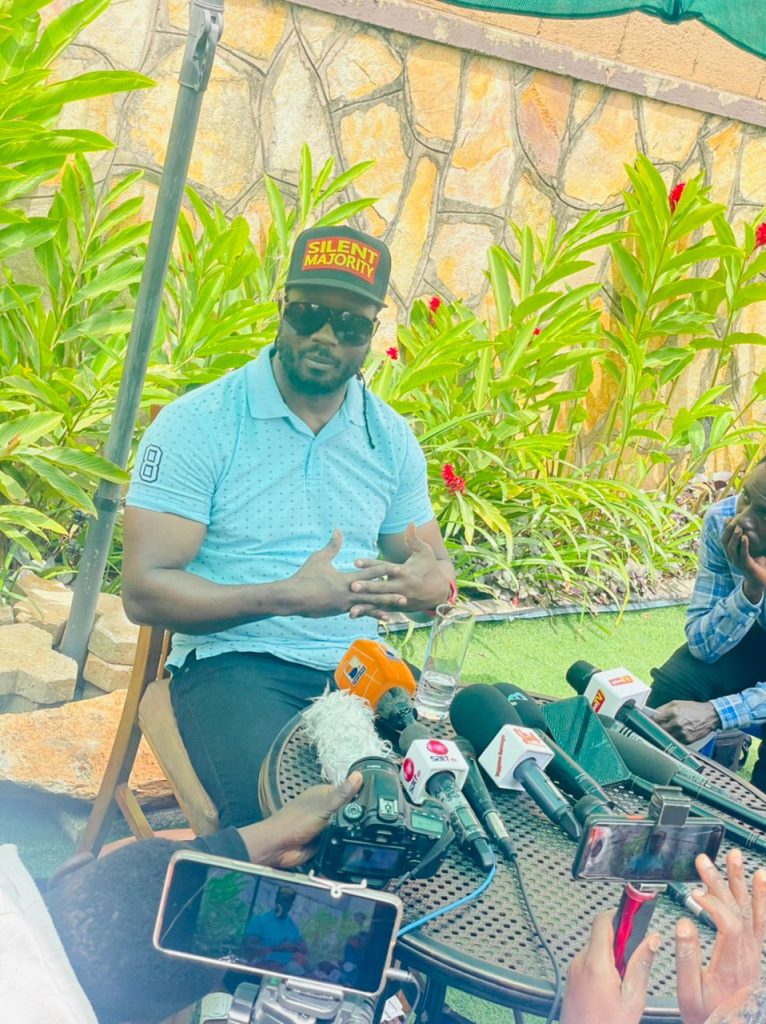 "Finally, UMA is now recognised by all the important stakeholders in the country.  Musicians must give her the mandate to accomplish the job she started. She is my candidate, no doubt."
Cool described Cindy as the full package, someone who can easily express herself.
"Being president involves constant lobbying, interacting with the different stakeholders that include government. We need a president who can speak English for starters. I only see Cindy as the right candidate," he added.
"I've always been so passionate about Uganda arts, artists, and the Ugandan music industry as a whole. I've observed and experienced all the ups and downs the Ugandan industry has faced. I have also witnessed different UMA presidents abandon ship before their terms of office expire because of challenges within the arts industry. But Cindy even in the challenging Covid times withstood the pressure and kept moving."
"This resilience in her is proof she is up for the task. Some artists might not agree with me because of their differences with Cindy but I believe those same differences forced other presidents to retire prematurely," he added.
The elections to select UMA leadership are expected to happen soon and Cindy is considered favorite by many.
The Uganda Musicians Association (UMA) is licensed by the National Union of Creative Performing Artists and Allied Workers (NUCPAAW), to represent musicians, producers and artist managers.
UMA exists to protect, promote and preserve Ugandan music, and advocate for the interests of its members to the government, the music industry, the media and the public.