President Museveni has arrived in Rwanda for the Commonwealth Heads of Government Meeting (CHOGM) which is taking place in Kigali.
Although he first flew in a military helicopter, Museveni entered Rwanda by road via the Katuna/Gatuna Border Post which was recently opened following years of closure.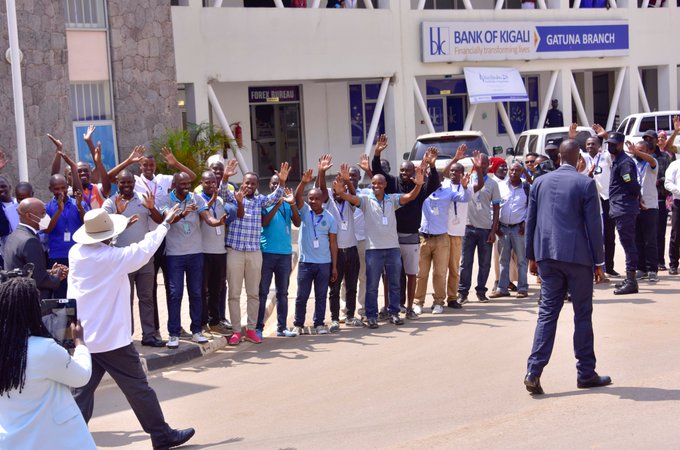 Ugandans at the border saw him off as he started his four-day working visit.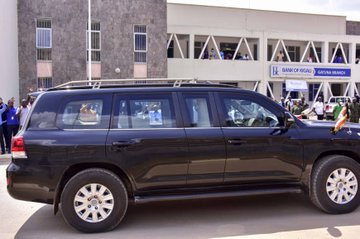 He was received at the Gatuna border by the Minister of Infrastructure of the Republic of Rwanda Eng. Erneste NSABIMANA, Uganda's High Commissioner to Rwanda H.E Maj. Gen (Rtd) Robert Rusoke, Governor of Northern Province Mr. Danielle Nyirarujero, Mayor of Gicumbi Mr. Emmanuel Nzabonimpa, Deputy Head of Mission Ms. Anne Katusiime, Defence Attaché at the High Commission of the Republic of Uganda in Rwanda Maj. Gen. Emmanuel Burundi Nyamunywanisa and Col. Deo Rusanganwa, Brigade Commander 501.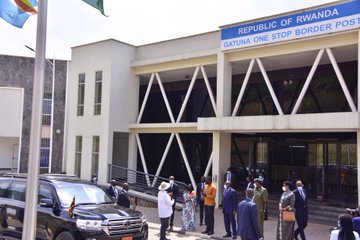 On arrival in Kigali on Thursday afternoon, Museveni was received with excitement as Rwandans lined up along the streets and cheered.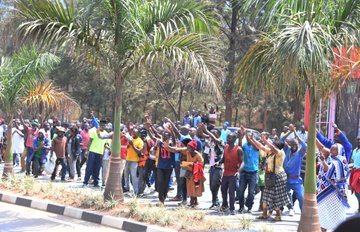 "I have arrived in Kigali, Rwanda for the 26th Commonwealth Heads of Government Meeting (CHOGM)," Museveni tweeted on arrival.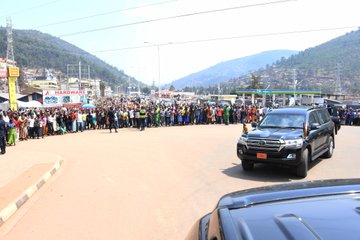 He added: "I thank the people of Rwanda for the warm welcome. Murakoze Cyane!"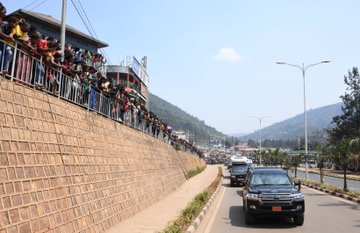 Museveni will join other Heads of State who are attending CHOGM.
CHOGM street festival
Meanwhile, the First Deputy Prime Minister and Minister of East African Community, Rt. Hon. Rebecca Alitwala Kadaga, together with Hon. Okello Oryem, Minister of State for Foreign Affairs in Charge of International Cooperation, visited the Uganda stall during the CHOGM street festival in Kigali -Rwanda.
Both visitors commended the work well done by the High Commission and the sacrifice made by the tour operators in marketing Uganda.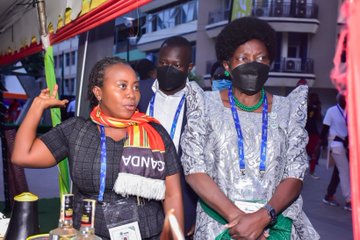 They were in the company of the High Commissioner Rt. Gen Robert Rusoke.
The CHOGM Street Festival opened in Kigali City Center Car-free zone from Monday 20th June 2022 until Saturday 25th June 2022.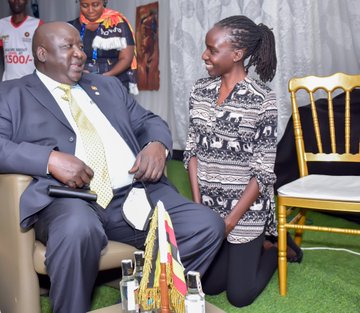 The High Commissioner also presented His credentials to H.E Paul Kagame on 22nd June 2022.
The Uganda Stall is organized and manned by Uganda High Commission in Rwanda in conjunction with Uganda Tourism Board (UTB) to showcase Uganda's tourism potential, culture and unique cuisine.
Tourism companies organized under the Umbrella of Uganda Tourism Association (UTA) are exhibiting.