Human reality stars aren't the only ones who cause at least as much drama off-camera. Chimpanzees, notoriously, live to shout each other down and scheme for supremacy over others in their community — just without the lengthy Instagram captions.
So it is in Uganda's Kibale National Park, where Chimp Empire begins. The world's largest known chimpanzee community has split into two warring factions. And as the ending of the docuseries makes clear, the Ngogo chimps still have plenty of unfinished business. Chimp Empire scientific consultant John Mitani gave Tudum the full scoop on who's taken the crown (or at least tried) since we left off in the fourth and final episode, around the middle of 2022. And he tells us which further members we've tragically lost, who's popped out kids and who's migrating for (hopefully) greener patches of rainforest.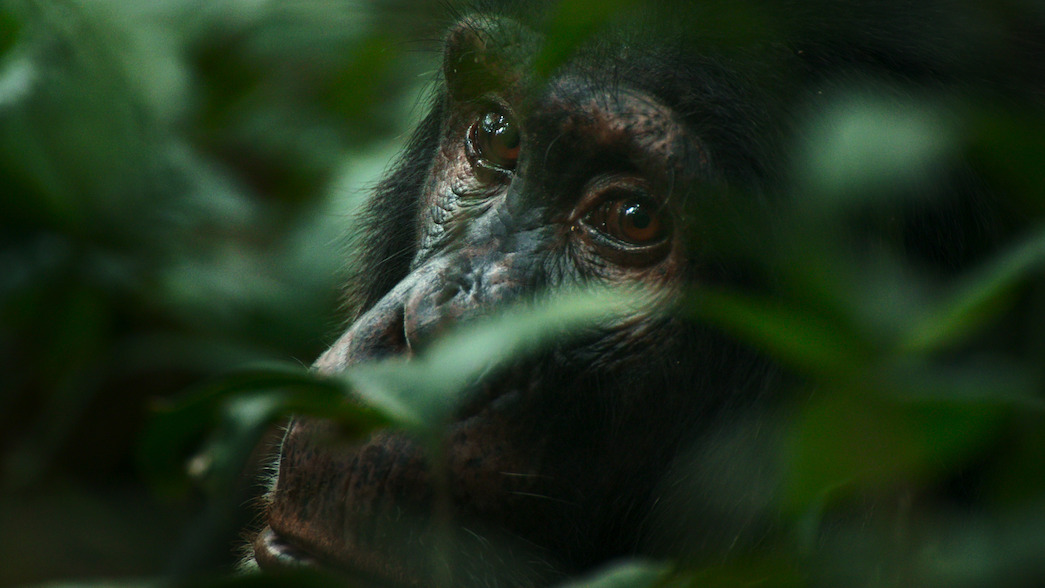 Abrams currently has a tenuous hold on the alpha position in the Central group.
Who is the new Central Ngogo alpha?
Yes, the king has fallen: Jackson, leader of the Central group, died at the end of the final episode as a result of injuries he suffered fighting enemies in the Western group. And he's left behind more of a void than you might realize.
We saw Abrams, the younger, cocky would-be alpha, at least tentatively assume Jackson's place by the end of the season. But Abrams' position is anything but secure.
"He's being challenged by an older male, Carter, and currently, the situation between the two is unclear," explains Mitani, a primatologist who studies Ngogo chimps. You'll remember Carter as one of the chimps inspecting Pork Pie's dead body in Episode 1. (He's also the older brother of Peterson — more about him below.)
Abrams' hold on the top spot is tenuous because he has been unable to form strong ties to other males who can support him. "Abrams is a loner, and his developing relationship with the high-ranking Wilson has not yet fully materialized," Mitani notes. Without friends to help him, his reign as alpha might be in jeopardy. "Stay tuned," Mitani says.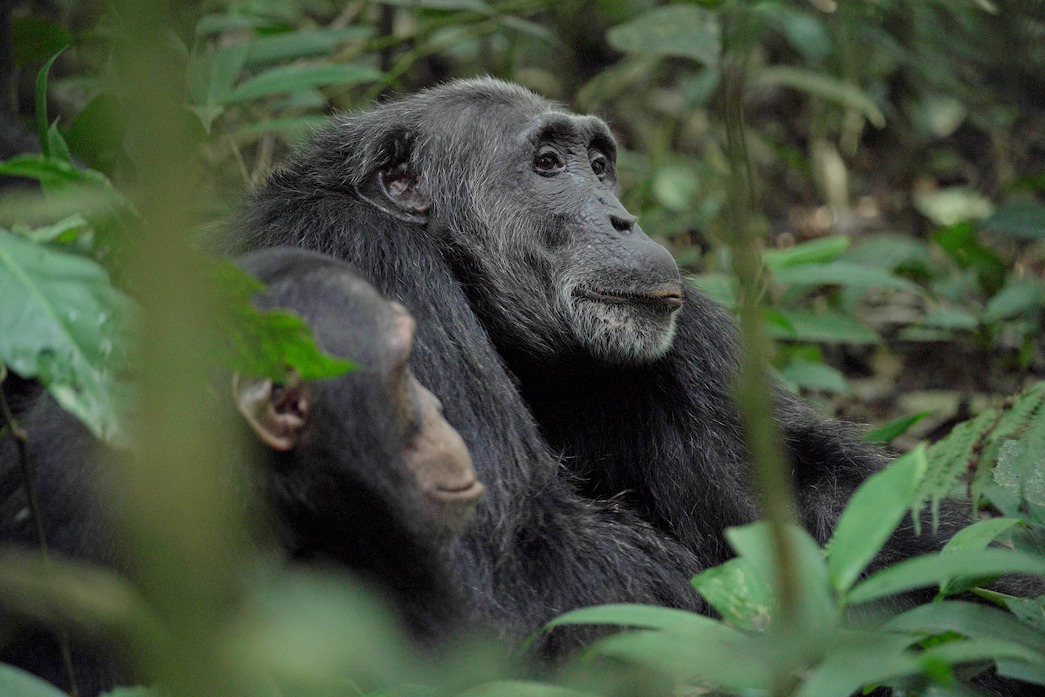 Miles has recently excused himself from any plays for dominance, instead preferring to relax.
Is Miles still throwing his weight around?
As any reality show viewer knows, friendships and alliances can change in an instant. This is as true in other primates as it is in humans. "Chimpanzee social relationships change," Mitani says. "Today's friend can easily become tomorrow's foe. And not all budding relationships come to fruition."
Such is the case for Abrams and Miles. While Abrams worked hard to earn the respect of Jackson's second-in-command, their bro vibes have quickly dissipated. In fact, Miles has done quite a turnabout. The once-fearsome bodyguard has essentially retired from combat and intra-group bickering in his old age. (He's approaching his mid-40s, and generally, chimps can only expect to live to their 60s.) 
"He no longer seems interested in playing the male chimpanzee dominance game," Mitani observes of Miles. In other words: more kicking it and indulging in Chrysophyllum fruit for him.
Which Ngogo chimp faction is winning?
Times are ape-changin'. Throughout the first season of Chimp Empire, we watched as the much larger Central Ngogo faction, with 122 individuals to the Westerners' 84, defended themselves against their intensely aggressive neighbours (who used to be friends and family).
Due to more killings of Central members by the Western group, and other demographic processes like birth and migration of females, the power balance has decisively shifted. As of April 2023, "the Central community consists of 99 individuals, while the Western group has 96 chimps," Mitani says. "The Ngogo Central community continues to face a major threat posed by chimpanzees in the west," including, yes, blood relatives. "How this conflict unfolds will be a major issue to follow during the next few years."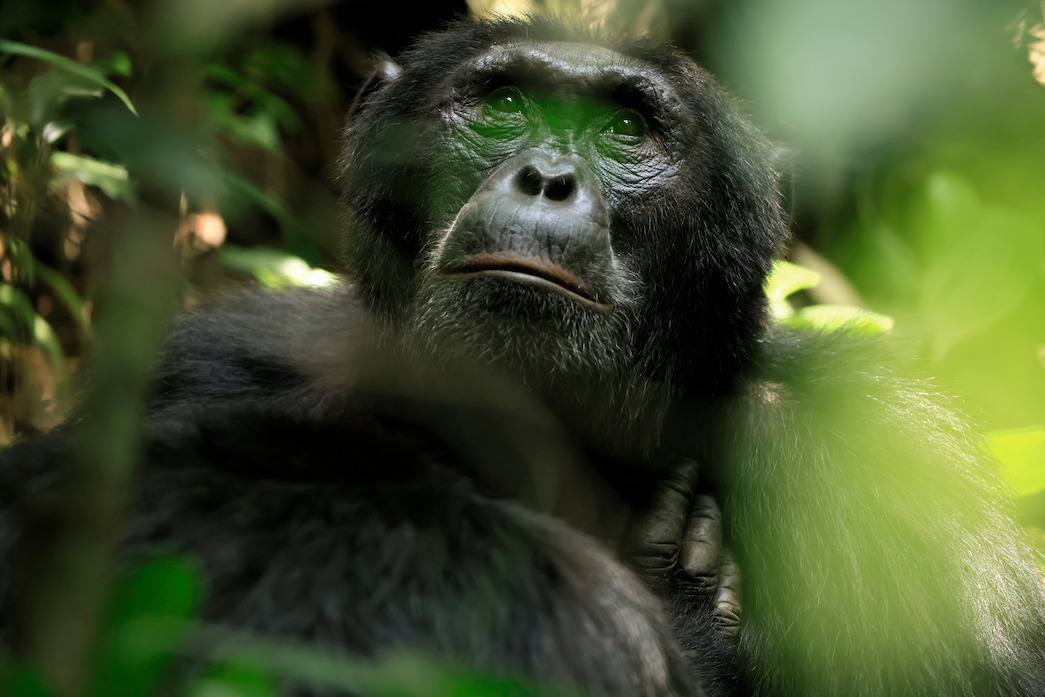 Hutcherson remains in control of the Western faction.
Who will be the next Western alpha?
While the Western chimps have accumulated resources, they face a precarious succession situation. Hutcherson, almost 30, is getting up there in years. Yet he remains "firmly in control" of the Western hierarchy, Mitani says. He's held his position of dominance since the two factions initially split in 2018.
"Average tenure length for an alpha male at Ngogo is about six years, so he might be nearing the end of his reign," Mitani says of Hutcherson. The question of who follows in his footsteps has major implications for the Westerners' viability, but, as Mitani continues, "strong challengers have yet to emerge."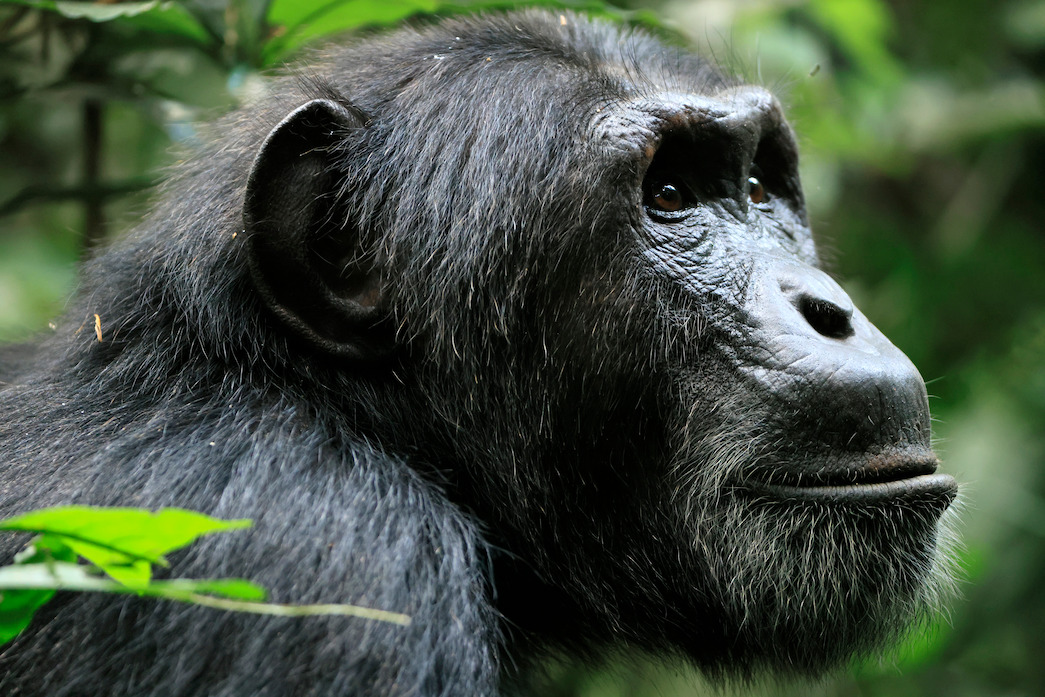 Richmond disappeared after filming and left behind five offspring. 
Which Chimp Empire chimps have died since the show was filmed?
"We don't know if chimpanzees experience sadness or mourn the loss of others who die," Mitani says of chimp psychology. But it's safe to say that we are still recovering from the deaths of several Chimp Empire characters. (Pour one out for Pork Pie.)
We have more bad news, alas. Peterson has disappeared. He was the fourth-ranking member of the Central group when we met him (and son to rival Westerners' grand old guy Garrison). "And we now assume that he died," Mitani explains. "Chimpanzees move over large territories, and they can disappear without a trace. We can't be everywhere all the time to track each and every individual chimpanzee, so occasionally we can only speculate about the fates of individuals who disappear."
The most shocking passing suffered by the Western clan, meanwhile, was that of Richmond. "The seeming victory that he won over his old rival Jackson was, in fact, short-lived. Like Peterson, Richmond disappeared after filming in September 2022. We do not know what happened to him. Richmond was 36 years old at the time of his disappearance and leaves five surviving offspring."
Who are the new chimps?
No word on the chimp equivalent of baby showers, but surely these new mothers deserve some celebratory ripe fig: We watched Bartoli of the Westerners give birth to a baby boy in the closing episode, and Mitani reports that both are doing fine. He additionally says that Bartoli's daughter, Ellen, who emigrated to the West, is "likely to give birth soon," which will make Bartoli a grandmother. Additionally, the Western group's Carson gave birth to a male at the end of filming. The family, luckily, is healthy. Mazel to all!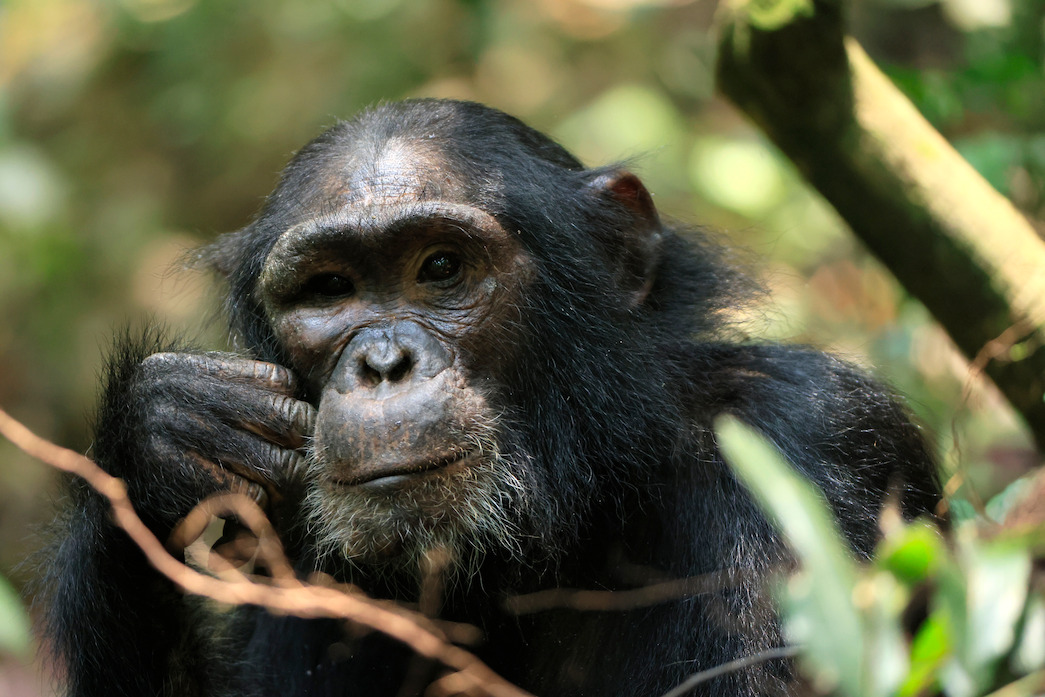 Since the series wrapped filming, Joya has disappeared.
Where is Joya?
In the concluding episode of Chimp Empire, Joya undertook the eternal responsibility of adolescent female chimps: striking out for the unknown, in order to make a new family in a new territory. Unfortunately, her exact coordinates have eluded researchers since her departure.
"When female chimpanzees emigrate from their natal groups, we often don't know what happens to them because they disperse to new groups whose chimps are not being observed," Mitani says. "There have been no sightings of Joya. With time, she might appear somewhere, but for now, we don't know her fate."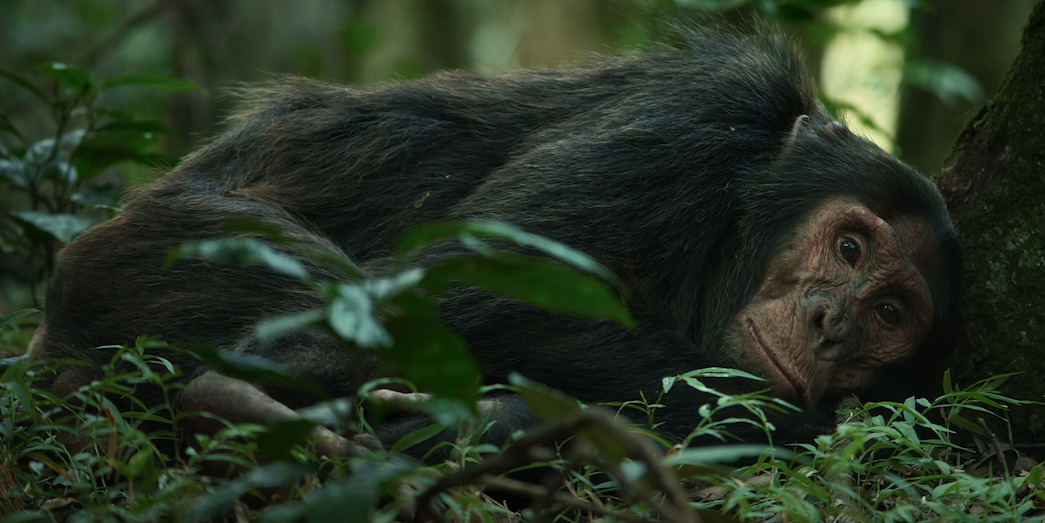 Gus faced some challenges in the show, but the scientists following him believe he will properly socialize over time.
Is Gus growing up?
Gus is one of the breakout stars of Chimp Empire: an underdog and a bit of a loner, trying to find his footing in (chimp) society. We can all relate — it turns out he's also a favourite subject of the Ngogo researchers as well as a fan favourite. 
But Gus has made progress in adolescence (he was 14 when we met him). While still not fully mature, Gus has had to grow up fast due to difficult circumstances: His mother, Sills, died last year, and he's "stepped in to take care of his juvenile brother, Denis," Mitani says.
While he might come across as adorably awkward on the show, don't worry for Gus, Mitani adds. "He'll struggle during the next few years to fit in the social worlds of the older adult males. But with time, he will."
Source: Netflix