Ugandan Olympic champion Peruth Chemutai on Tuesday won the Women's 3000m Steeplechase in Netherlands.
The 22-year-old posted 9 minutes and 14 seconds at the Blanker-Koen Stadion.
She will now start preparations for next month's Oregon World Championships in USA.
Halima Nakaayi finished 2nd in the 800m race in Hengelo during the FBK Games.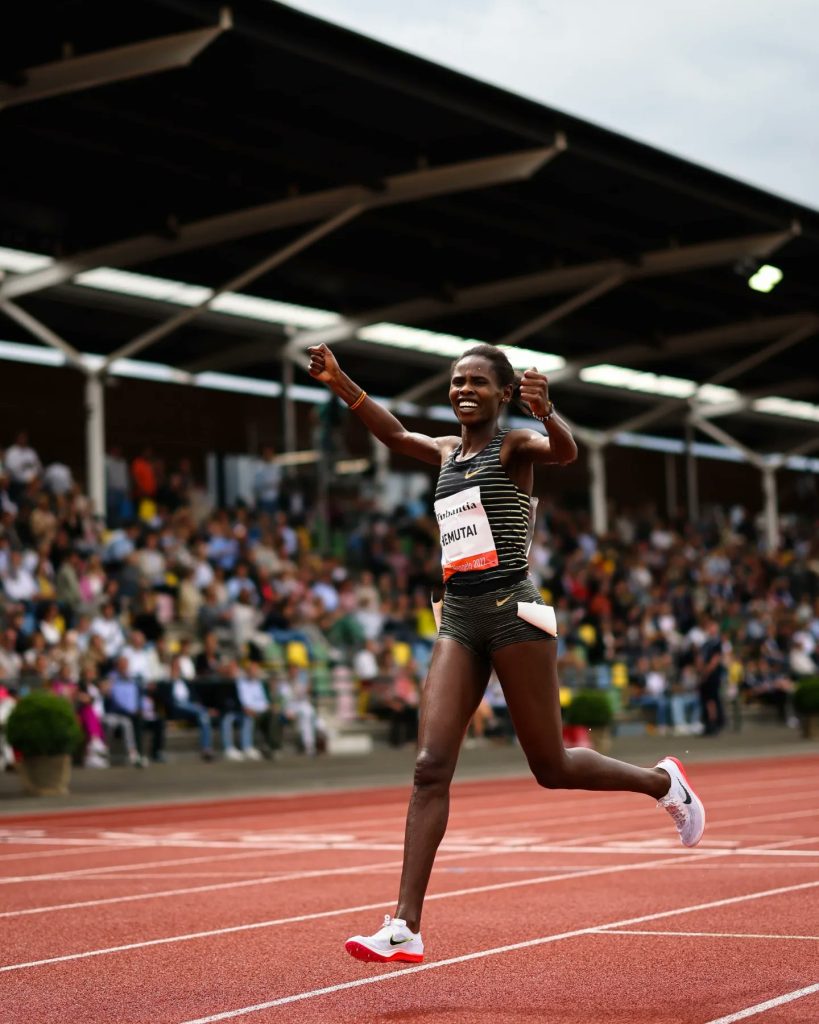 The 800m race was won by Kenya's Faith Kipyegon.
HENGELO GAMES
WOMEN'S 800M
1. Faith Kipyegon (KEN) 2:00.36
2. Halimah Nakaayi (UGA) 2:00.87
3. Catriona Bisset (AUS) 2:00.90
WOMEN'S 3000M STEEPLECHASE
1. Peruth Chemutai (UGA) 9:14.00
2. Luiza Geza (ALB) 9:15.48
3. Celliphine Chespol (KEN) 9:15.89
WOMEN'S 10000M
1. Eilish McColgan (GBR) 30:19.02
2. Letesenbet Gidey (ETH) 30:44.27
3. Ejgayehu Taye (ETH) 30:44.68
15. Stella Chesang (UGA) 31:13.72
DNF. Esther Chebet (UGA)
RABAT DIAMOND LEAGUE- WOMEN 1500M RESULT
1. Hirut Meshesha (ETH) 3:57.30
2. Freweyni Hailu (ETH) 3:58.18
3. Axumawit Embaye (ETH) 3:58.80
7. Winnie Nanyondo (UGA) 4:02.74
PUTBOS MEMORIAL BUYLE – MEN'S 3000M RESULT
1. Daniel Kibet (UGA) 7:45.73
2. Hassan Idleh (DJI) 7:57.51
3. Noah Konteh (BEL) 8:04.87
ETHIOPIAN TRIALS – MEN'S 10000M RESULT
1. Selemon Barega (ETH) 26:44.73
2. Tadese Worku (ETH) 26:45.91
3. Berihu Aregawi (ETH) 26:46.13
9. Rogers Kibet (UGA) 27:31.08