President Museveni and Commander-in-Chief of UPDF has promoted and appointed some senior officers.
Col Charity Bainababo has been promoted to the rank of Brigadier General.
She was subsequently appointed Deputy Commander of the Special Forces Command (SFC).
SFC is the elite unit of Uganda Peoples' Defence Forces that protects the first family, senior government officials and key security installations.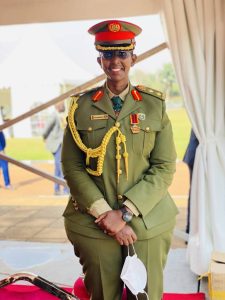 Meanwhile, the president also promoted Col David Mugisha to Brigadier General.
He was then appointed Second-in-Command UPDF 3rd Division.
Colonel Nathan Nabimanya, on the other hand, was promoted to full Colonel and appointed Commander Special Forces Group (SFG).