Centenary Bank has contributed Shs52m to Makerere University in support of the centenary celebrations.
Centenary Group Chairman, Prof. Ddumba Ssentamu, the Bank's Managing Director, Fabian Kasi, and the subsidiary heads, handed over a donation to Makerere University on Wednesday, June 1, 2022,
"In a special way, allow me on behalf of the Centenary family to welcome you, Prof Barnabas Nawangwe and your delegation to Mapeera House," said Prof. Ddumba Ssentamu.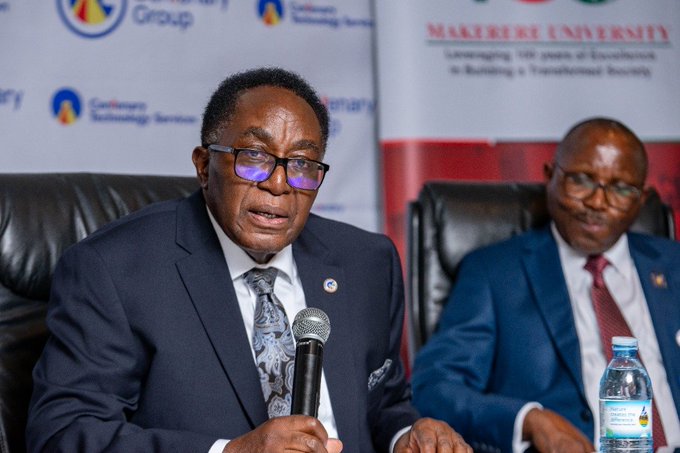 "Ideally, we would have come to Makerere, but we thought it wise to have the function here because I believe you all, have never been inside Mapeera House. On the contrary, all our staff here have been to Makerere in one way or another."
He went on: "We are happy to note that already there is a strong relationship between Centenary Bank and Makerere. We do have a branch there and it is performing reasonably well because of your support."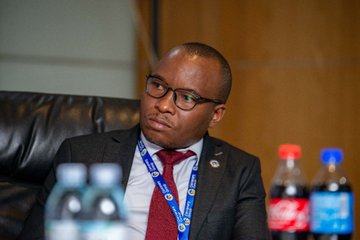 Prof. Ssentamu said another interesting fact to note is that over 80% of centenary bank staff are graduates of Makerere University.
"I would like to inform you that Centenary Group is willing to offer internship opportunities to students from the university."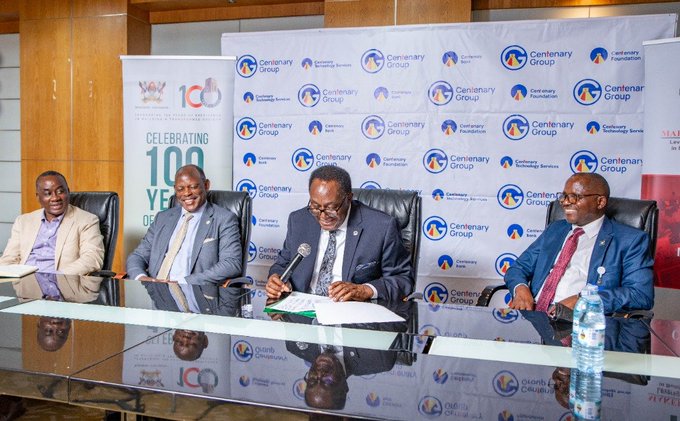 He added: "Accept our humble contribution of 52 million Uganda shillings to assist you in #MakerereAt100. This donation would have been bigger if it was not for COVID 19."
According to Prof. Ssentamu, at the next celebration, this contribution will be 100 times more.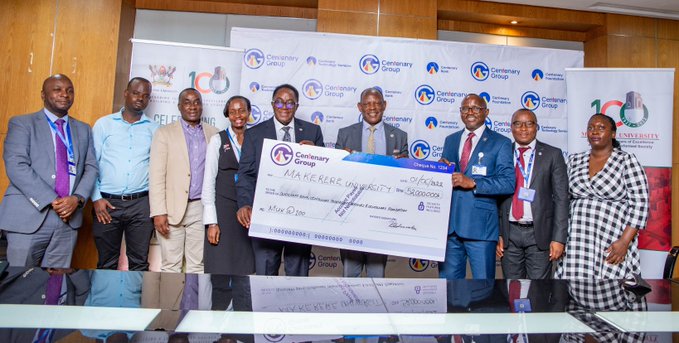 "We look forward to strengthening our partnership, as Makerere university celebrates 100 Years of Excellence in Building a Transformed Society."
In his turn, Makerere University Vice-Chancellor, Prof. Barnabas Nawangwe, thanked Prof. Ddumba Ssentamu for inviting them into Mapeera House.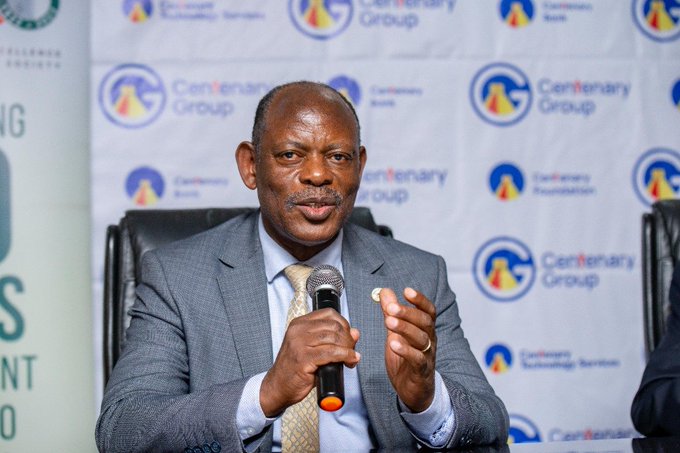 "I congratulate Centenary Bank for its growth over years to almost becoming the biggest bank in Uganda," he said.
"As we mark #MakerereAt100, it's more than a celebration but also a time to honour our forefathers who made great sacrifices for Makerere like the Late Nsibirwa and Frank Kalimuzo, among others."
He added: "We are truly happy and grateful for the show of solidarity from Centenary Bank towards the #MakerereAt100 celebrations and I pray that this friendship continues over the next 100 years."