The Chief of Defence Forces (CDF) Gen David Muhoozi has hailed the soon to retire army officers and militants of UPDF for their exemplary service and asked them to uphold the values of the institution.
The CDF made the remarks on Tuesday while opening a two weeks pre-retirement workshop at the Gaddafi barracks in Jinja. Gen Muhoozi said that the army was grateful to the retirees and commended them for serving their country selflessly with great sacrifice.
"Those retiring should be a good example to other officers and militants still serving the country. They [retirees] came peacefully and they should retire peacefully," Muhoozi said.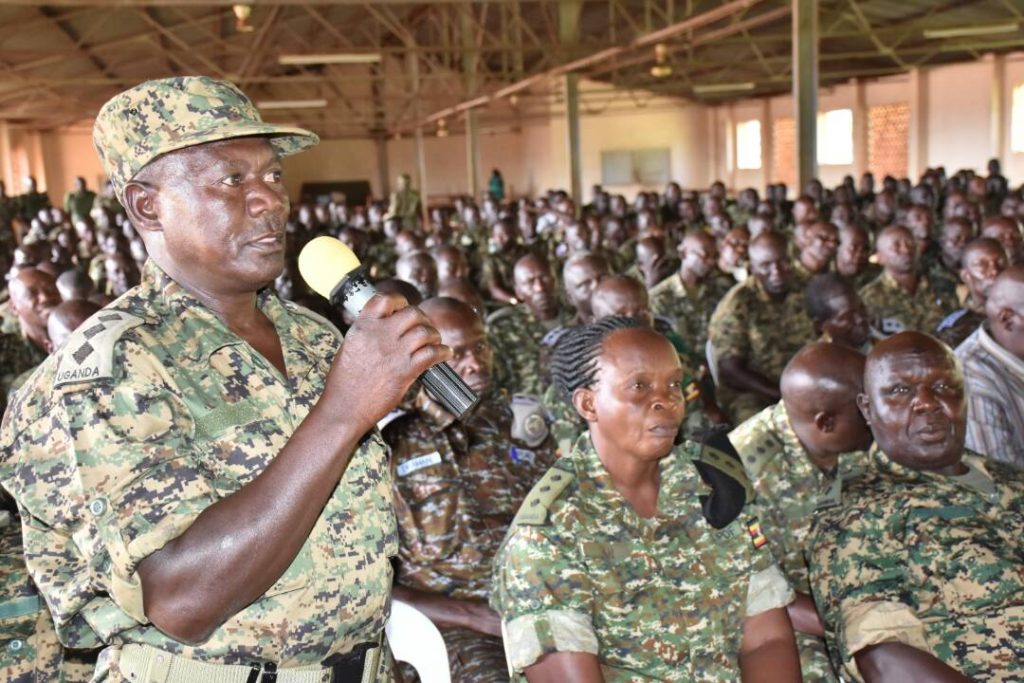 "We thank you so much for your patience in the army, you have sacrificed a lot during your service in the army," he added.
Muhoozi explained that preparation before retiring is very important to ease reintegration with families after a long time in service. He was grateful to the kind of skills being passed on to the retiring soldiers.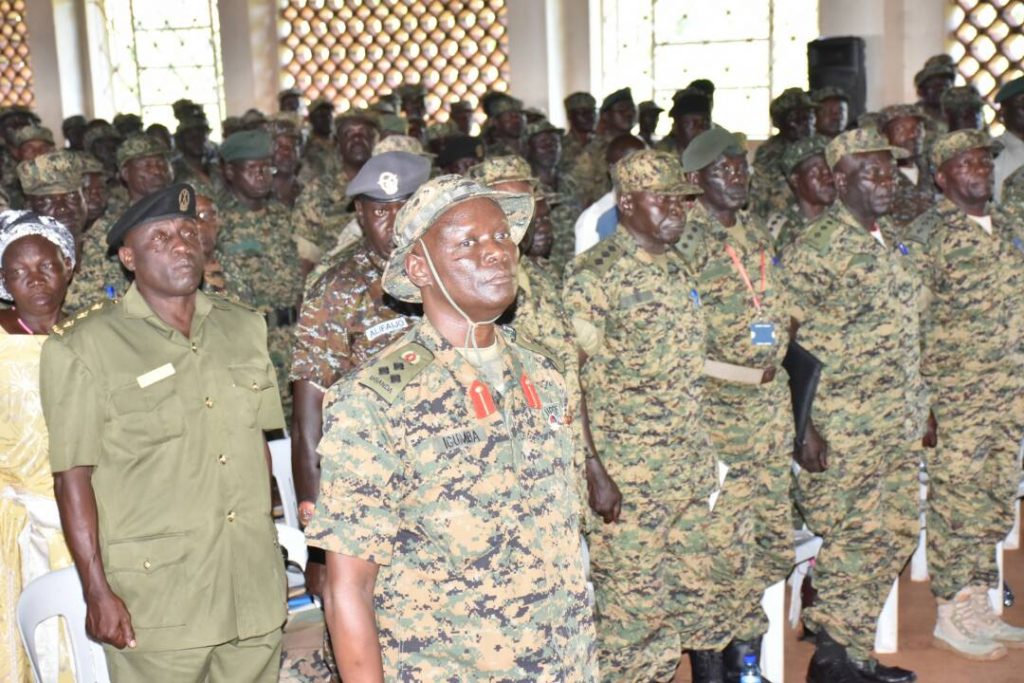 He implored them to in the course of their retirement to utilize the benefits available such as army hospitals and army shops. He also reminded the retirees to keep in contact since as procedure demands, they could be recalled to offer service.
Gen Muhoozi emphasized discipline among the retiring officers and militants appealing to them to be good ambassadors for the institution.
Over 1000 officers and militants of the national army UPDF are expected to retire from service during the financial year 2017/18.
UPDF's Chief of Personnel and Administration (CPA) Brig George Igumba, said that retirement from active service is an essential ingredient directly linked to means of motivating public officers after a recognized period of service.