On Thursday, July 27, 2023, business leaders from across East Africa gathered at the Kampala Serena Hotel for the second annual LEAD Convention.
The convention brought together prominent business leaders from the region, to discuss governance and business resilience in the face of a rapidly evolving regulatory landscape.
The League of East African Directors (LEAD) Convention is an essential platform that fosters collaboration, knowledge exchange, and the sharing of insights among directors, executives, and key decision-makers from various industries. It offers its member partners and leaders from diverse backgrounds and expertise a unique opportunity to convene, deliberate, and distil concepts, ideas, and narratives applicable to their respective leadership contexts and areas of influence.
Addressing the convention, Sam Ntulume, the acting Managing Director of I&M Bank Uganda and Chairperson of the convention's organizing committee, highlighted the significance of technology in supporting human interactions in the business landscape.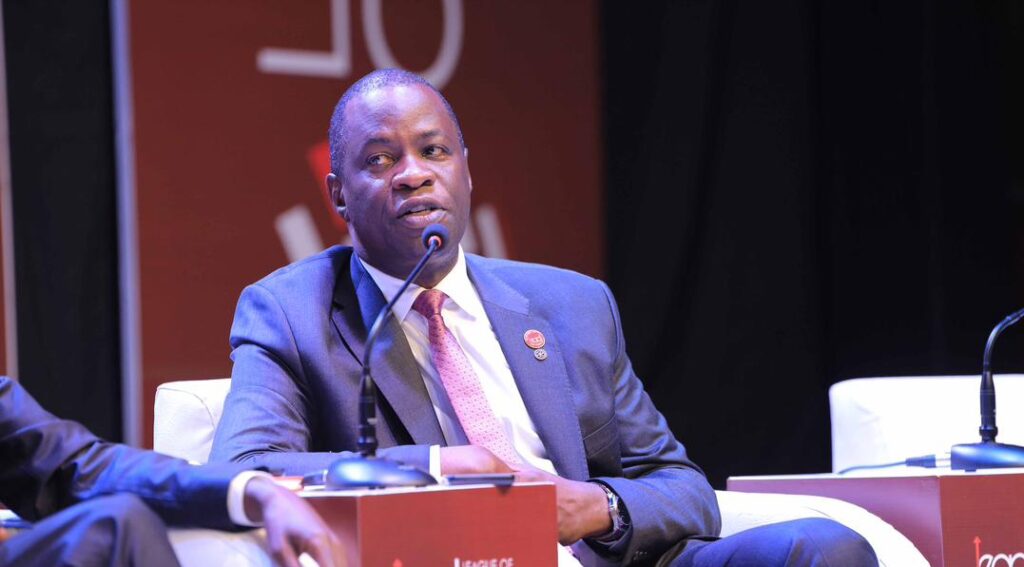 He said that technology plays a vital role in business strategies, and advocated for equipping of management and board members with the necessary skillsets, to appreciate and understand technology's impact on business growth and strategic intent.
He went ahead to advise that one of the best implementation moves is the establishment of committees or dedicated groups, to focus on technology investments at the board level, and emphasized the need to skill staff to harness technology's potential fully.
"Technology is an enabler, and we must embrace it while understanding the associated risks. Let's develop the skillsets needed to create the value required in this dynamic environment. The right technology empowers relationship managers to engage meaningfully with customers, enabling them to deliver enhanced shareholder and stakeholder value," Ntulume said.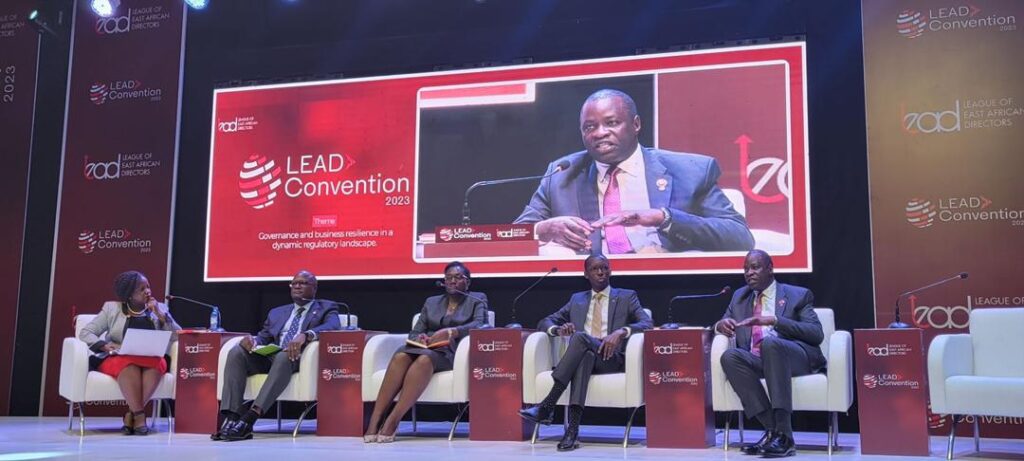 Ntulume further stressed the importance of proper governance in technology investments, to avoid costly mistakes and ensure sustainable growth, adding that everyone is vulnerable to hackers and extra caution needs to be taken.
"It's not a matter of will we be hacked, it's a matter of when shall we be hacked," he stated.
Philip Andrew Wabulya, the Executive Director Petroleum Investment Fund at Bank of Uganda, who presented the keynote address on behalf of Deputy Governor, Dr. Micheal Atingi–Ego, reminded stakeholders about the significance of revolving around the 'four Ps' of Corporate Governance; People, Purpose, Processes and Performance.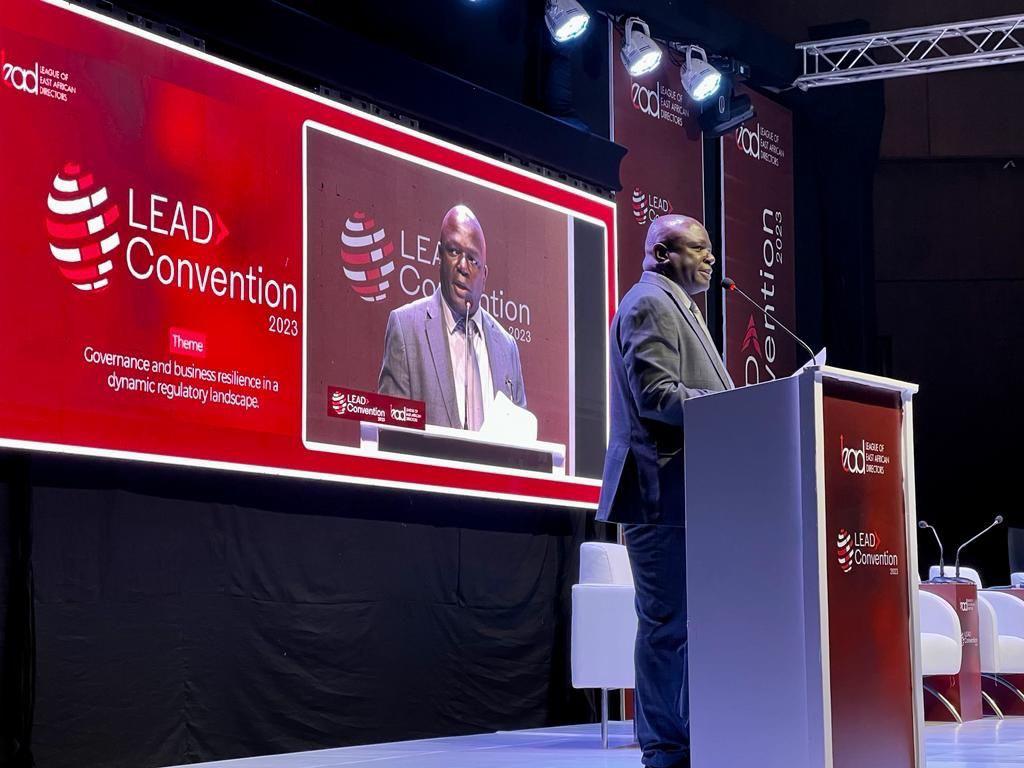 "The frequency and severity of shocks imply that organisations require regular immunization boosters to keep the defences. Great Corporate governance and regulation are not silver bullets or panaceas for resilience but serve to immunize organisations against inevitable shocks," he said.
The LEAD Convention continues to serve as a premier platform for driving business resilience and effective governance in East Africa, through fostering collaboration, knowledge exchange, and technology awareness.