The President of the Republic of Burundi H.E General Évariste Ndayishimiye has taken over as the Chair of the East African Community (EAC).
This was during a high-level retreat on the EAC Common Market held at the EAC Headquarters in Arusha on Friday. The Republic of South Sudan will serve as a rapporteur.
The EAC leaders saluted H.E Uhuru Kenyatta for his exemplary stewardship as Chair of the Community in the last one year and for his deep commitment to steering the regional integration agenda.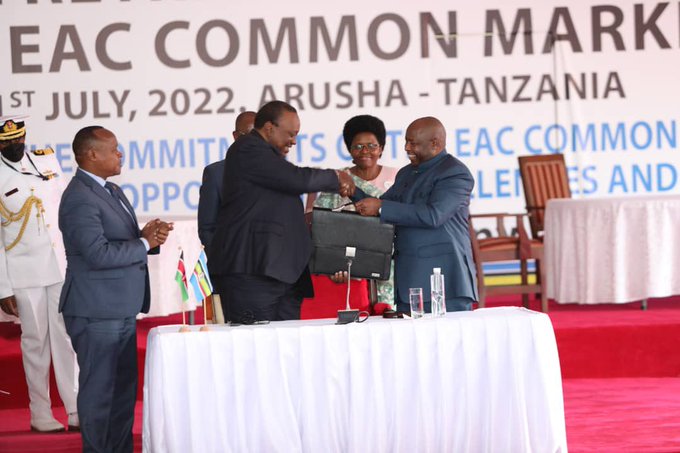 At the summit, Kenyatta who took over Chairmanship on 27th February 2021, relinquished the bloc's leadership to H.E Ndayishimiye.
"I take this opportunity to thank the EAC Heads of State for trusting me with the role of Chairing the EAC Summit for the next one year," said Ndayishimiye in his maiden speech.
"I thank H.E President Uhuru Kenyatta for his leadership and congratulate him for the achievements the Community registered during his tenure as Chairperson of the Summit."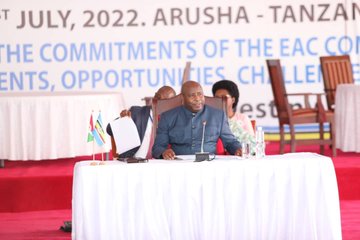 During his tenure, Ndayishimiye promised to will work towards improving the quality of life of the people of East Africa through increased competitiveness, value-added production, trade and investments.
"I am keen on ensuring that the Ministries established to coordinate regional matters in the Partner States strengthen communication, collaboration and cooperation thereby enhancing integration."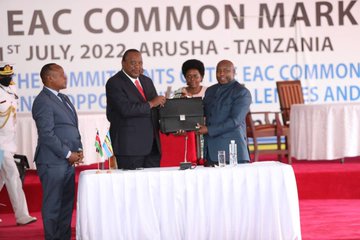 "I look forward to ensuring that in the next one year, we shall make significant progress in using French and Kiswahili in addition to English, as official languages of the Community."
"I am aware of the outstanding verification exercise of the Federal Republic of Somalia and will endeavor to follow it up in the view to widen our integration," he added.