Over 4,000 Congolese nationals have fled from insecurity in the Democratic Republic of Congo through Bunagana border into Uganda, according to the latest reports.
"We received some of these asylum seekers at Nyakabande TC who were medically screened and manually registered. Majority have integrated with the host community in Bunagana," said the Uganda Red Cross Society.
"They arrive with their livestock, belongings and most importantly, run for their dear lives. Uganda continues to receive refugees from DR Congo due to intense fighting back home," said Uganda Red Cross spokesperson, Irene Nakasiita, on Saturday.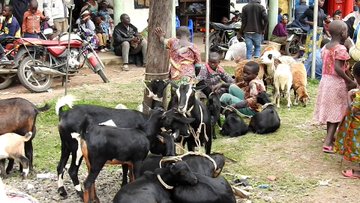 Uganda Red Cross teams continue to offer llive-saving interventions to the new arrivals.
On Sunday, Nakasiira said fresh fighting in DR-Congo forced more people to flee for safety.
"An influx of new arrivals seen crossing into Uganda via the Bunagana point of entry."
Red Cross officials were seen welcoming the new refugee arrivals who are camped at Bunanaga market.
"Through the community engagement Approach, those who want to camp in communities accept to move to the transit & holding centre, and eventually to the refugee settlements," Red Cross said.
As more Refugees are registered, there is a need for more resources to address humanitarian needs in the south-western district of Kisoro.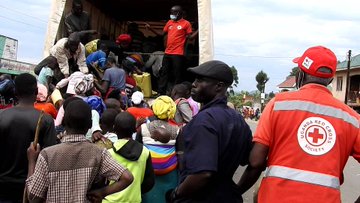 M23 rebels launch fresh attacks
Heavy fighting erupted on Sunday when M23 rebels launched a fresh attack on troops in the town of Bunagana, in the eastern Democratic Republic of Congo.
Most of the population had fled the centre of Bunagana, a key transit point for goods on the Ugandan border, Damien Sebusanane, the head of a local civilian group, told AFP.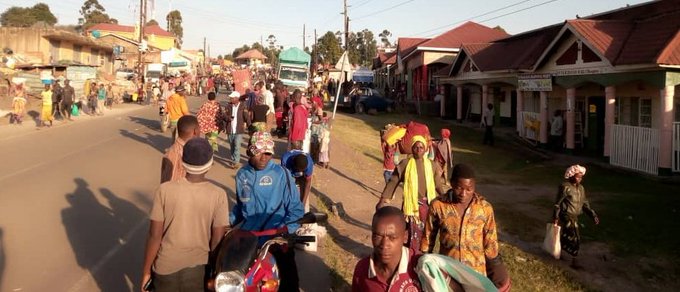 Thousands of refugees have so far crossed to the border town of Bunagana in Kisoro district, putting a strain on the available social amenities.
There has been a resurgence in clashes between the army and M23 rebels in the region, which the government has blamed on neighbouring Rwanda.
The army came under attack on Sunday morning in Bunagana and the nearby town of Tshengerero, both in North Kivu province, said local military administrator Colonel Muhindi Lwanzo.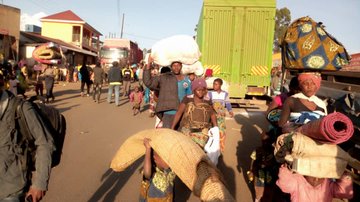 Sebusanane said M23 fighters had surrounded Bunagana and Congolese army tanks were firing at the rebel positions from inside the town.
An army officer who declined to be named told AFP that Congolese soldiers were pushing the rebels back by Sunday afternoon, with fighting ongoing on the road leading from Bunagana.