President Museveni has appointed Brig General Keith Katungi as the new Commander of the 5th Infantry Division based in Pader District.
Katungi, who has served in the Military Police, replaces Brig Gen William Beinomugisha who has been the commandant of the 5th Infantry Division.
Katungi served as the Contingent Commander of Ugandan troops serving under the African Union Mission in Somalia (AMISOM).
He first served in Somalia in 2010-2011 where he was instrumental in the capture of Mogadishu, particularly Bondere and Yaqshid districts.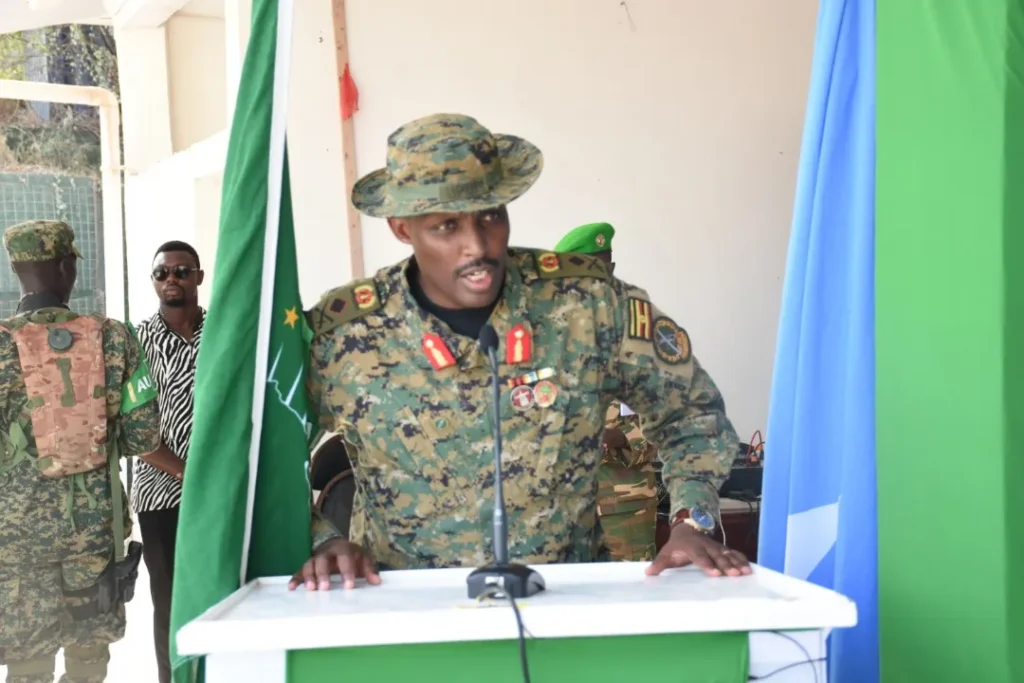 In 2016/2017, he served as the Contingent Commander of the United Nations Guard Unit (UNGU).
At the close of 2022, President Museveni appointed Brig Gen Peter Gaetano Omola as the new Contingent Commander of Ugandan troops serving with the African Union Transition Mission in Somalia (ATMIS) replacing Katungi, who had completed a one-year tour of duty in Somalia.
During his tour of duty, Brig Gen Katungi said the contingent was able to recover weapons and accessories from Al-Shabaab and acquired helicopters that have eased operations and the evacuation of personnel.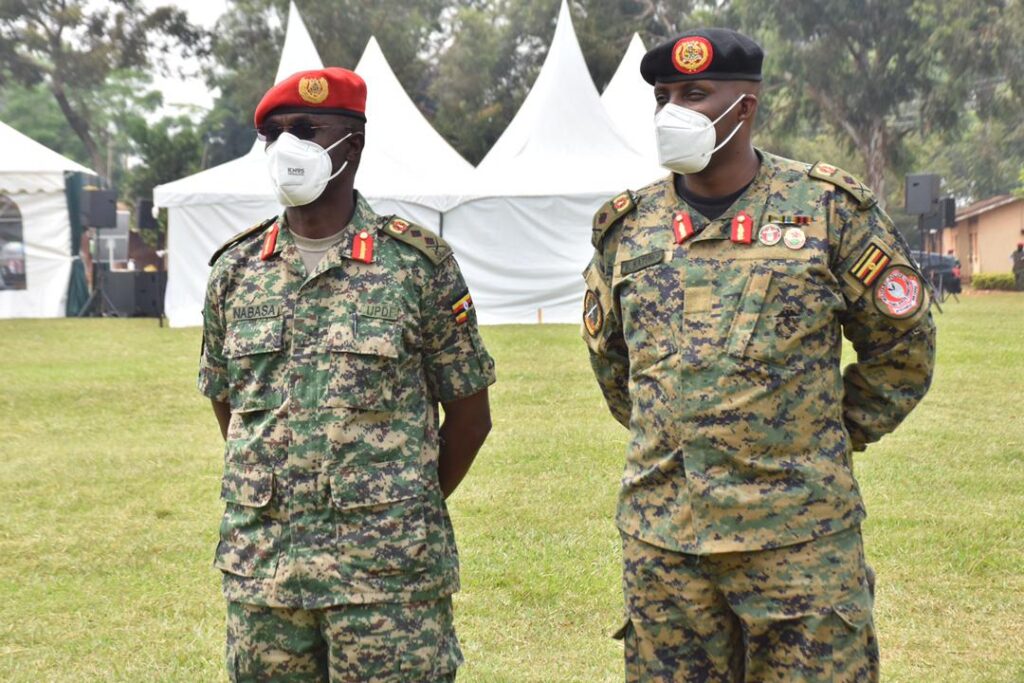 The Uganda contingent provided security that enabled the delivery of humanitarian assistance, especially during the drought and the COVID-19 pandemic.
The Special Representative of African Union Commission Chairperson (SRCC), HE Mohammed El-Amine Souef, commended Brig Gen Katungi for promoting harmony and Pan-Africanism on the continent during his one-year tour of duty.
While officiating at a medal parade and certificate award ceremony at ATMIS force headquarters in Mogadishu the capital of Somalia, H.E Mohammed Souef lauded Brig Gen Katungi for playing a vital role to ensure a peaceful electoral process that just concluded in Somalia.