Brigadier Octavious Buturo has taken over as General Manager Luwero Industries replacing Maj General James Mugira who remains the Managing Director of National Enterprises Corporation.
The handover ceremony that took place on Wednesday 30th August 2017 was presided over by the Minister of State for Defence – General Duties, Col (rtd) Charles Angola Okello.
Addressing members of staff of the industrial complex, the Minister commended Maj Gen Mugira for revamping Luwero Industries when he was appointed head in January 2012.
Luwero Industries was chosen as one of the centres of excellence for the EAC Defence Industries.
Minister Okello implored the new General Manager to strive and raise the bar higher by ensuring that the production and quality of products are sustained and diversified.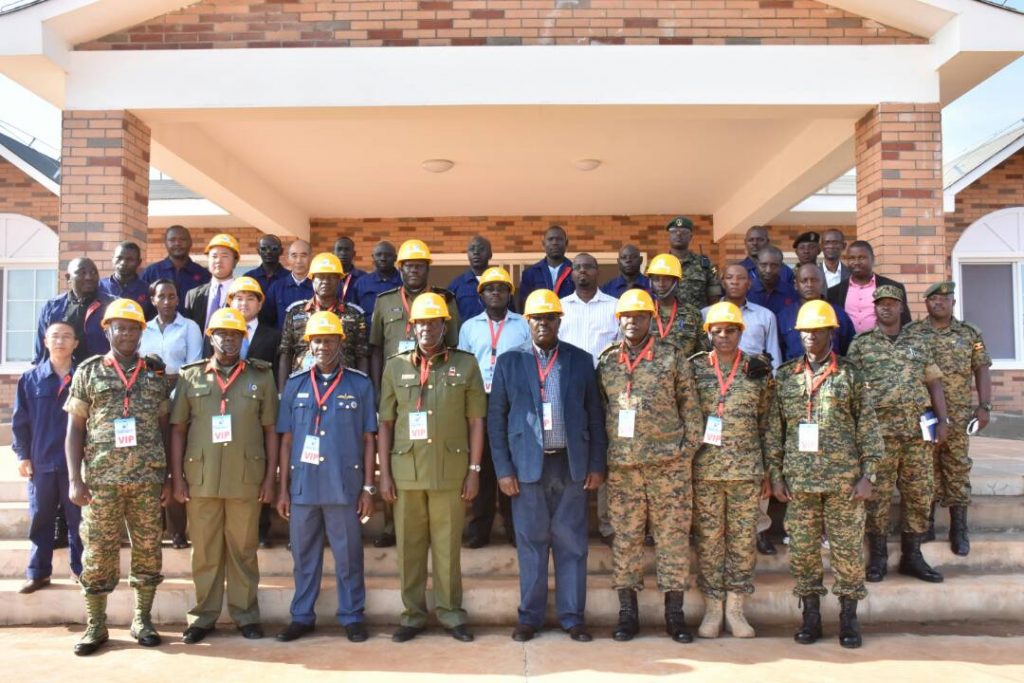 The Commander Airforce Maj Gen Charles Lutaaya representing the UPDF congratulated Brig Buturo upon his appointment and urged him to improve skills of the industries' personnel in order to achieve better results.
The ceremony which involved a tour of the industrial complex was attended, among others, by the Air Defence Commander Maj Gen Gervase Mugyenyi and Brig Geoffrey Katsigazi the Land Forces Chief of Staff.