Uganda Foreign Affairs, Sam Kutesa, has expressed gratitude to the government of Tanzania for the warm welcome and hospitality extended to him and his delegation on their arrival in Bukoba.
Kutesa who attended the ministerial meeting of the Uganda-Tanzania joint boarder commission on 29 JULY 2017 was welcome by his Tanzanian counterpart, Hon. Augustine Mahiga.
Kutesa referred to the meeting of the Uganda-Tanzania Joint Permanent Commission that was held in Arusha from 3 – 5 April 2017, where it was decided that this cross-border meeting at the levels of Permanent Secretaries and Ministers be convened to consider the report of the Experts' Meeting that was held in Bukoba in April 2016.
The cross-border meetings are as a result of a directive from our leaders to setup a joint cross-border cooperation commission to look into outstanding issues that affect the people living along the border.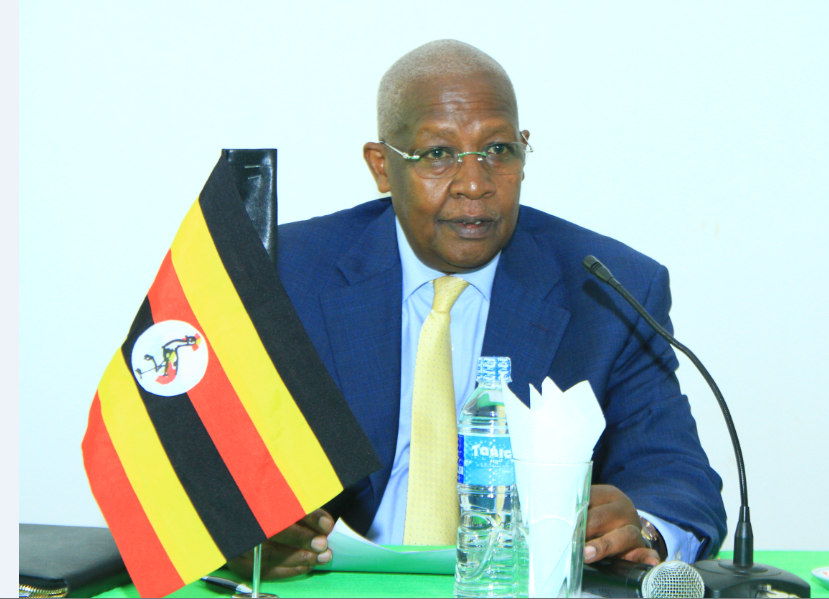 Kutesa said as a Foreign Minister, he regularly travels within the region and beyond, however, it is not common to do so by road.
"I must confess that as I crossed over from Ugandan territory into Tanzania, the only indication that I was crossing over from one country to another was the physical barriers and personnel that the governments have set up to 'put asunder what God has put together', if I could borrow some words that are normally used when taking marriage vows in the Christian faith."
He said, moreover, even after going through these man-made or government created barriers, he never observed any marked differences, and he is yet to see any, between the peoples, climate and vegetation of the two countries.
He said this is a clear indication of how artificial the borders separating countries are. It also underscores, he noted, the need for and importance of close cooperation and coordination between two countries, for the mutual benefit of two peoples.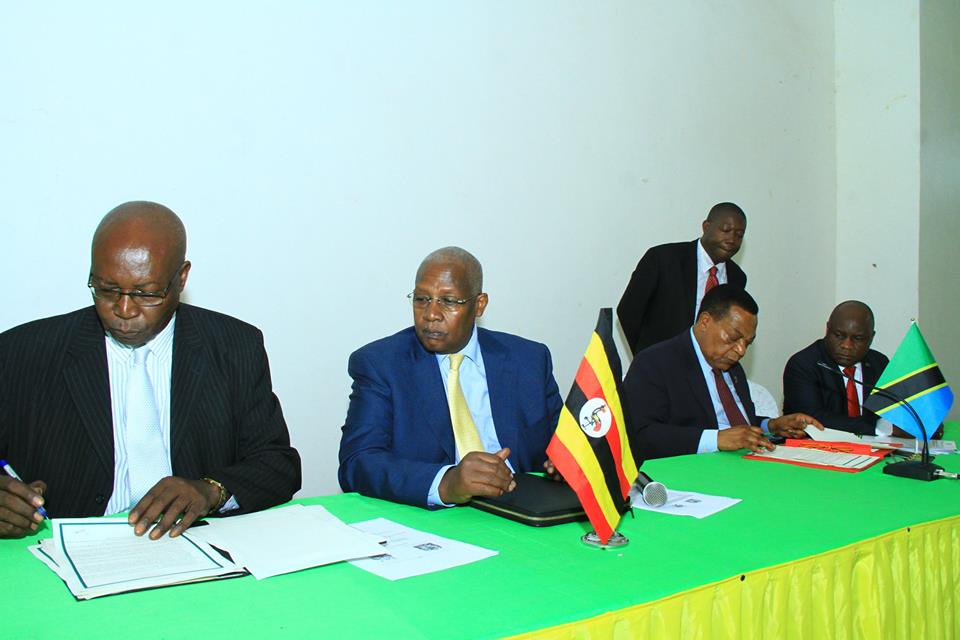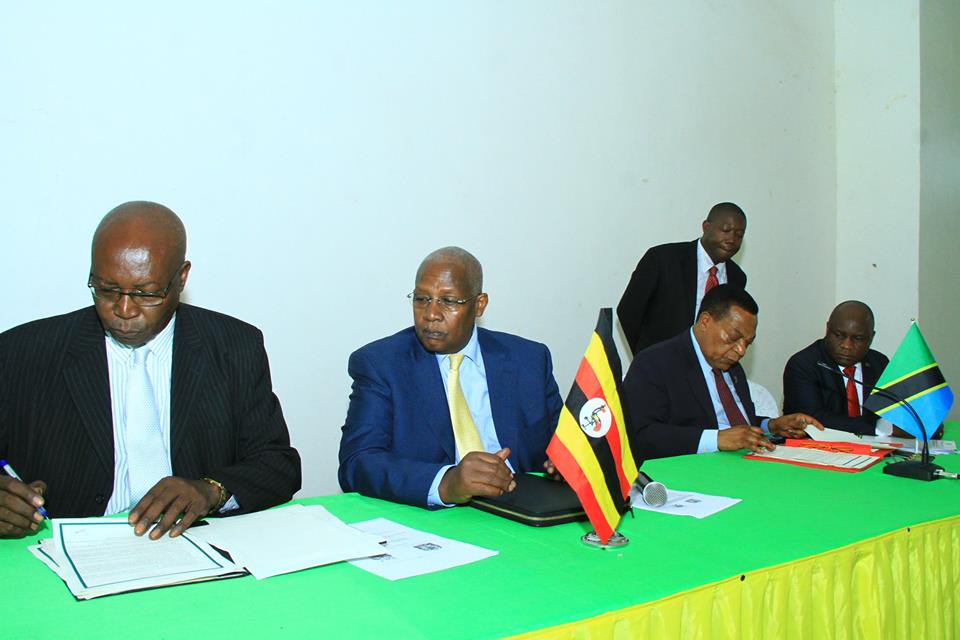 "Indeed, our peoples are on many occasions ahead of governments in terms of cooperation and integration. On many occasions, governments actually legislate against their free movement between these artificial boarders."
"I am particularly happy to note that we have been able to conclude negotiations of a Memorandum of Understanding for cross-border electrification of Nangoma Parish of Uganda."
He said this matter was requested by President Museveni in February this year.
During the first session of the JPC, the ministers undertook to conclude a number of MoUs in various areas of cooperation between the two countries. Most of these are supposed to be concluded by October this year.
"I wish to task the respective Permanent Secretaries responsible for Foreign Affairs to ensure that the decisions we took at that meeting are implemented."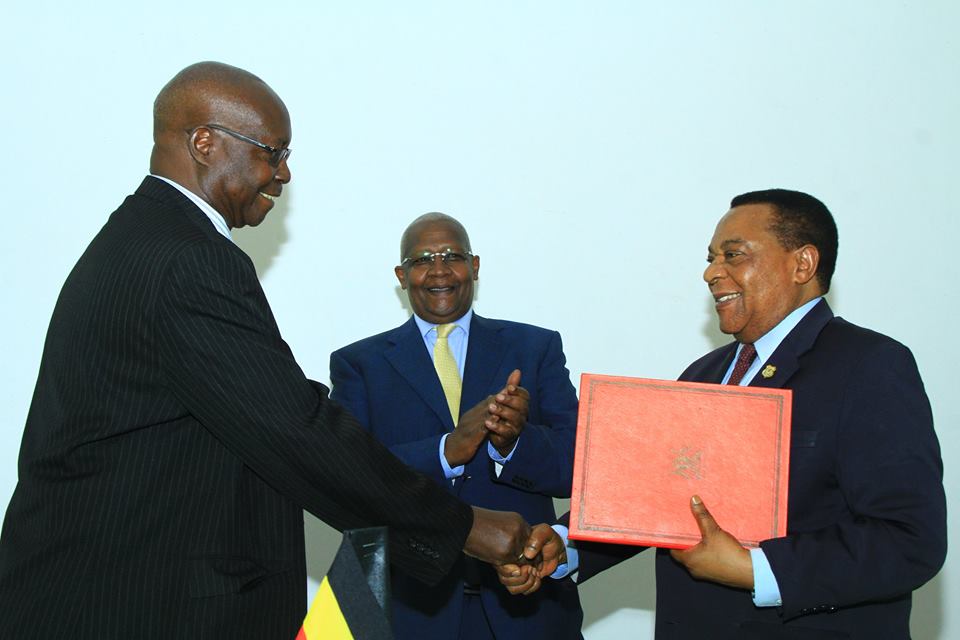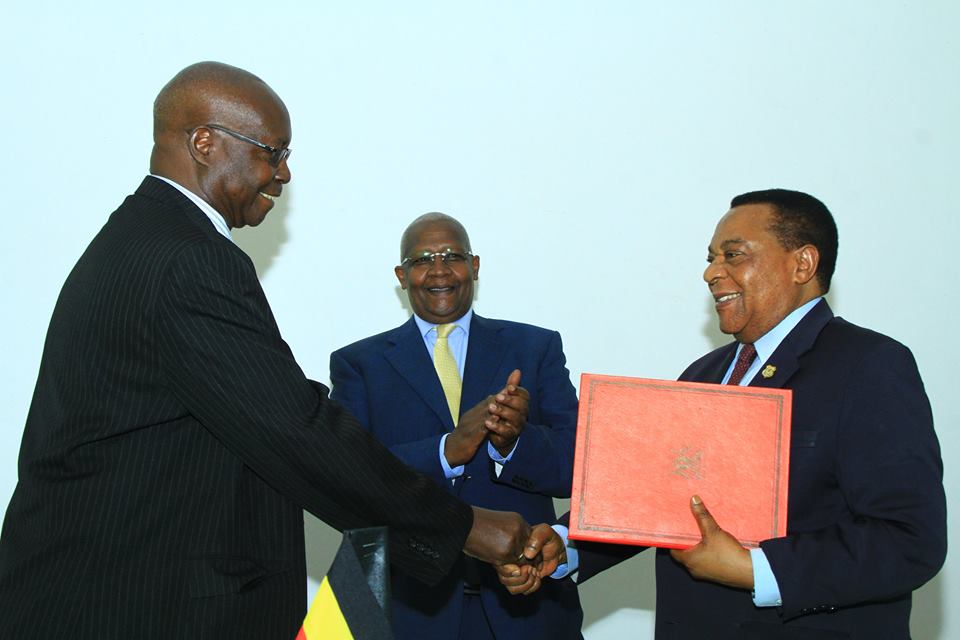 As agreed at that JPC meeting, Kutesa said he will be hosting the next one in Uganda next year.
"I want to put the Permanent Secretaries on notice that we shall expect nothing short of implementation of the agreed decisions. This should also apply to the decisions that we are taking today. Otherwise it will not be helpful to take decisions that remain unimplemented."