An artisanal bomb blast killed 17 people and injured 20 others at a Pentecostal church in the Democratic Republic of Congo on Sunday, January 15, 2023.
According to Radio Okapi, the blast occurred inside the 8th CEPAC church in the town of Kasindi-Lubirigha (North Kivu), about 90km northeast of the city of Beni. Kasindi is a border city with Uganda.
DR Congo army spokesperson for military operations Sokola 1 in North Kivu, Captain Anthony Mualushayi, said the homemade bomb "is indeed a terrorist act carried out by the ADF-MTM terrorists".
He said one suspect, of Kenyan origin, has since been arrested. "We managed to get our hands on a Kenyan who was involved in this attack."
"…everything suggests that it is indeed a terrorist act carried out by the terrorists of the ADF-MTM," he told Radio Okapi, further calling upon the local population to strengthen collaboration with the security services.
President Tshisekedi warns
The DRC government strongly condemned the attack saying it was "visibly perpetrated by ADF terrorists…against citizens in full worship in the parish of the 8th Community of Pentecostal Churches of Congo".
Government spokesperson, Patrick Muyaya, called upon the local population to observe FARDC recommendations to avoid crowds and to be vigilant.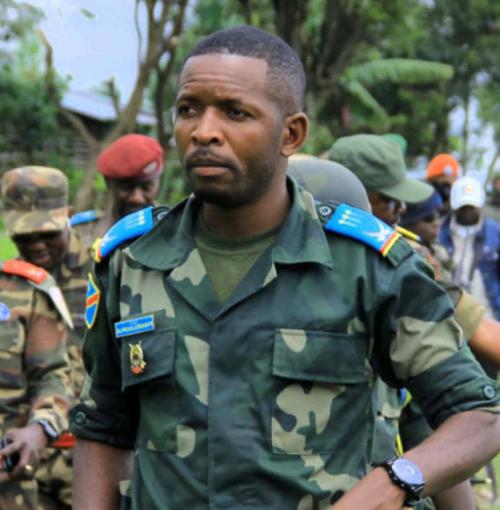 "The overall assessment and the results of the preliminary investigations in progress will be communicated in the following hours. The Government offers its most saddened condolences to the bereaved families and expresses its deep compassion to the compatriots who are victims of this despicable terrorist act," Muyaya tweeted.
President Felix Tshisekedi said he was "saddened by this heinous crime, the father of the nation presents his most heartfelt condolences to the bereaved families, reassuring that the culprits will be prosecuted, arrested, tried and severely punished".
MONUSCO offer support
The United Nations Organization Stabilization Mission in the Democratic Republic of the Congo or MONUSCO promised support for the medical care of wounded civilians.
A medical ambulance from the UN mission went to Kasindi on Sunday evening to begin the evacuation of the seriously injured to the city of Beni.
MONUSCO would also charter special flights Monday for the humanitarian evacuation of cases considered urgent.
Source: Radio Okapi