President Yoweri Museveni and the visiting Sudanese President Omar Al-Bashir have held bilateral talks and discussed a range of issues including trade, commerce and education cooperation between the two countries. They signed a Memorandum of Understanding that will see Uganda and Sudan cooperate in higher education.
President Omar Al-Bashir arrived in Uganda on Monday ahead of a two-day State visit on the invitation of President Museveni. He is accompanied by Ministers and other senior government officials as well as a business delegation.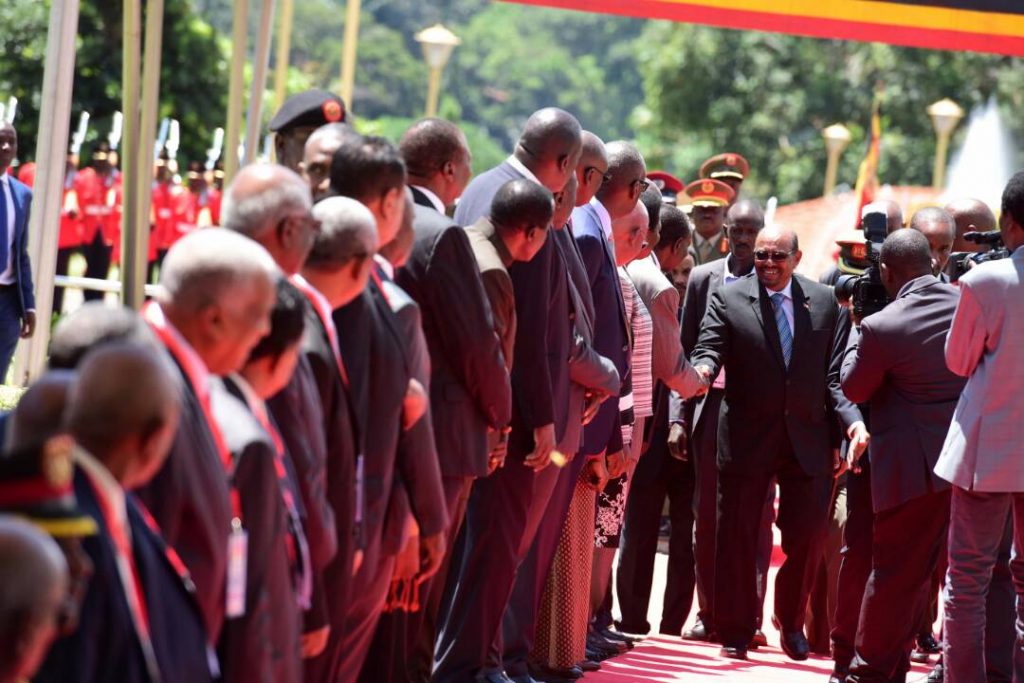 The two heads also discussed issues pertaining to partnerships in areas of agriculture particularly to boost value addition in coffee exports. To that effect, they directed their relevant Ministers to see to it that these joint deals are implemented on time.
Sudan's TARCO Airlines is set to start direct flights between Khartoum and Entebbe which both Presidents acknowledged will greatly improve connectivity between the two countries and promote trade, tourism and investment.
The talks held at State House Entebbe were witnessed by Uganda's Foreign Affairs Minister Okello Henry Oryem and his Sudan counterpart Prof. Ibrahim Ghandour.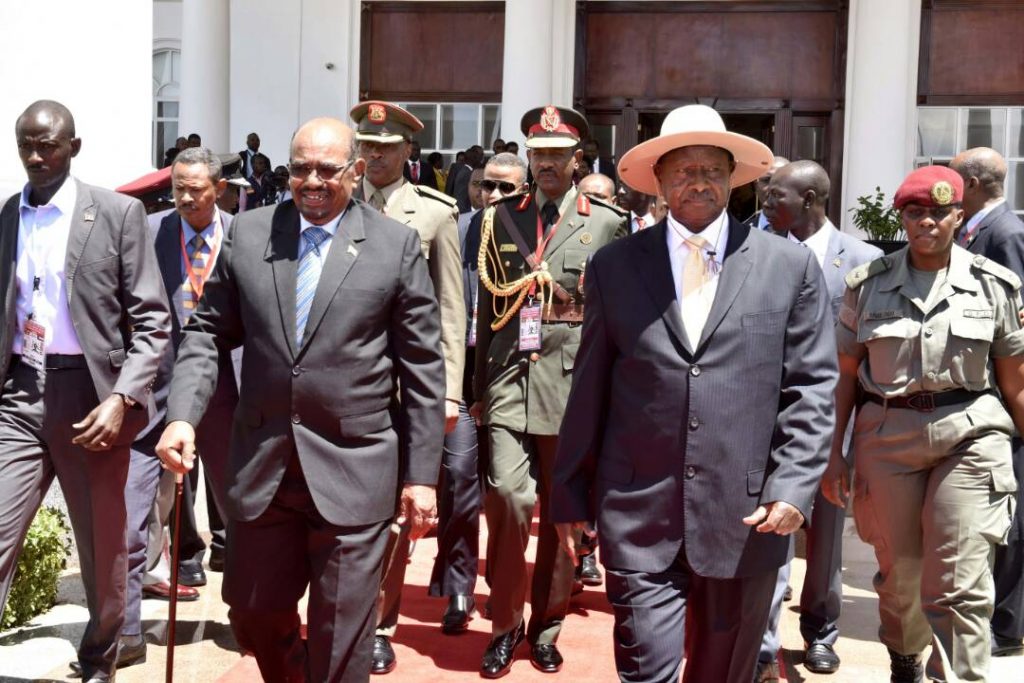 Meanwhile business delegations from both countries convened to discuss investment opportunities on both sides especially in the sectors of agriculture, agro-processing, manufacturing, pharmaceuticals and commodities especially coffee and tea.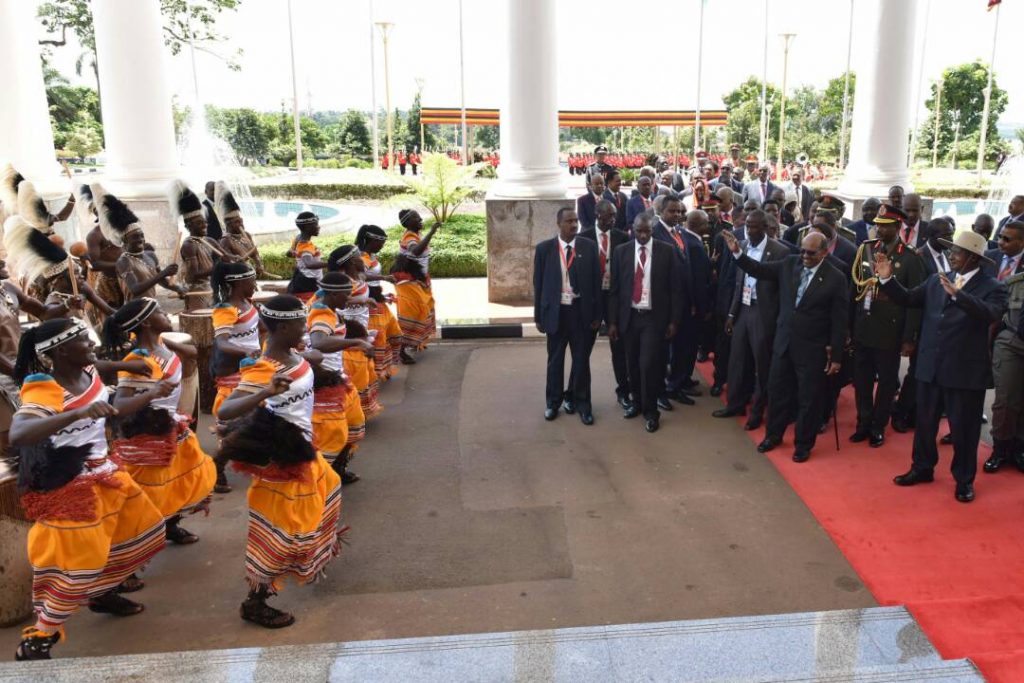 In a bid to further the bilateral trade ties, Museveni and Al-Bashir agreed to convene a joint investment conference in Khartoum soon. The conference will showcase trade and investment opportunities in both countries with participation of the private sector from the Sudan, Uganda and Arab countries.
While reviewing the resolutions arrived on during a visit by President Museveni to Sudan in 2015 and the 5th Joint Ministerial Commission (JMC), the two leaders noted that progress is being made in trade and investment, transport, security and education.
On the regional security front, the two Presidents exchanged views underscoring the need to support the IGAD led efforts to implement the Agreement on Resolution of Conflict in South Sudan (ARCSS).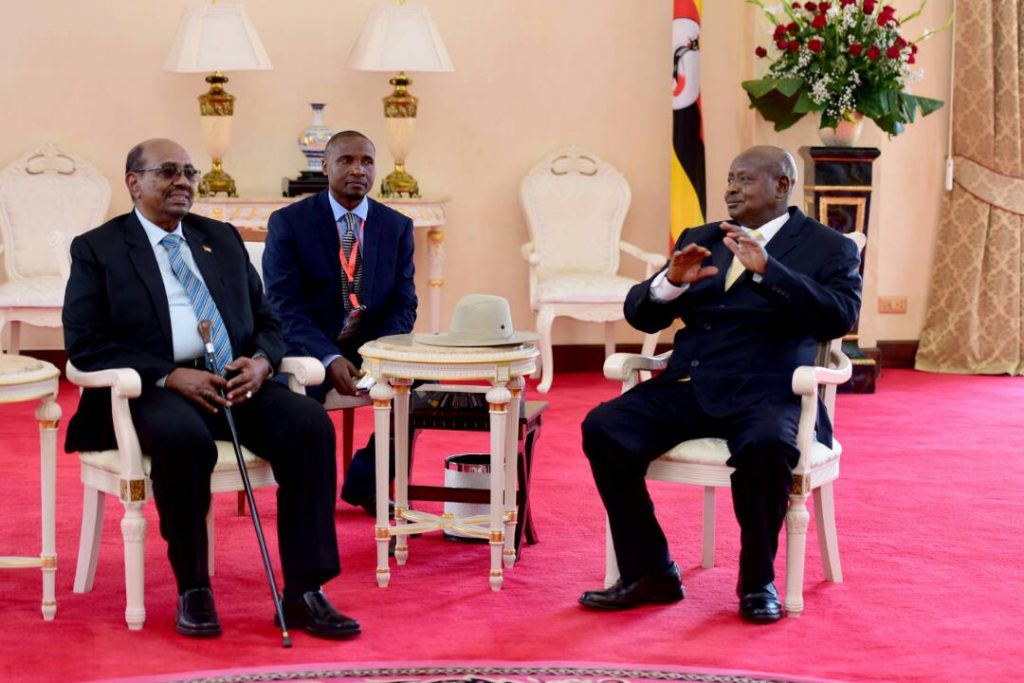 "They undertook to intensify efforts, bilaterally and within the IGAD and AU frameworks, towards finding a lasting political solution through an all-inclusive National dialogue," a joint communiqué issued on Monday by the Foreign Ministers of both states read in part.
In Somalia's case, they agreed that it is important for the international community to support the building of the country's institutions, particularly security.