Hon Betty Bigombe, a Senior Director of Fragility, Conflict and Violence at the World Bank, has questioned the commitment of African leaders to the African Union.
She was Wednesday speaking during a panel discussion on: "The Role of the African Union in Conflict Resolution- To what extent can there be Pan-African Interests?" at the Kampala Geopolitics Conference held at Makerere University.
"I want to address the commitment of African Leaders to the AU. The AU has a peacekeeping and resolution unit but we continue to have the highest conflicts in the world," she pointed out, adding:
"I worry that many more conflicts are yet to come because we have disgruntled youth, issues of climate change and global warming, high prices of goods, and unemployment rates which are potential gas lighters for further conflict in Africa."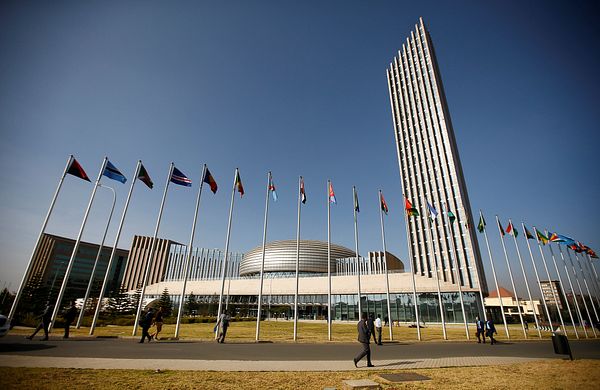 The African Union has been active in Conflict Resolution since 2006. According to her, African leaders do not invest adequately in prevention mechanisms and talks to combat conflicts beforehand.
Bigombe, Uganda's Ambassador (designate) to Asian Pacific Countries, said leaders need to commit to investment for diplomacy to avoid breakouts of civil unrest.
"We cannot go to our development partners seeking financial assistance to end civil wars because Africans have been known to spend aid funds on weaponry rather than diplomacy which would avoid the conflicts."
She went on: "Oftentimes, we focus on the mediations with the rebels, but these rebels have grassroots foundations like mothers, sisters, and daughters who can be used to mediate with the rebels to bring them to reason."
Bigombe said with the Lord's Resistance Army (LRA) rebels, women were the slaves, child mothers, and family members of the rebels. "There must be a different approach to conflict mediation using those dear to the rebels. It has proven to be effective."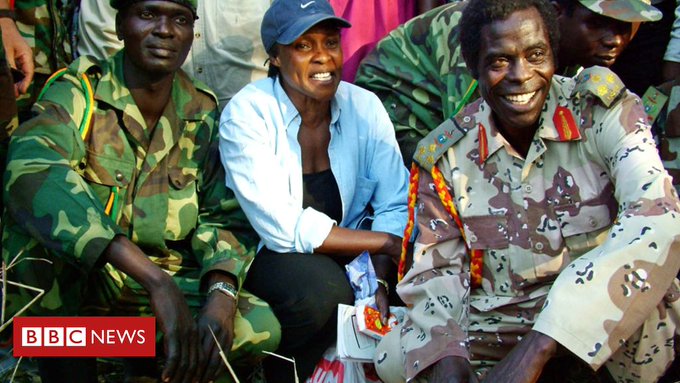 From March 2004 to 2005, Bigombe was the chief mediator in a new peace initiative with LRA, personally financing much of the logistics of bringing Ugandan government ministers and rebel leaders together.
Kwezi Tabaro, the Deputy Director of Leo Africa Institute who moderated the discussion, said Africa has many ongoing conflicts happening in many countries and the AU "has been quite toothless in combating these wars".
"We are increasingly having non-state-led rebel groups which are affiliated to international funders. The nature of conflict has changed," he noted.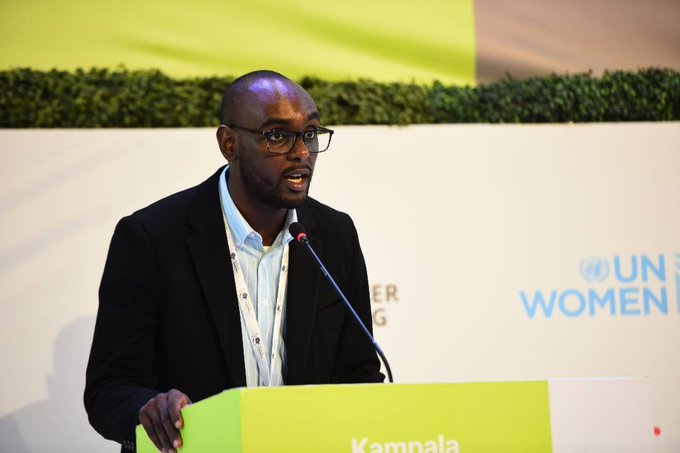 According to Dismas Nkunda, the Executive Director of Atrocities Watch Africa, AU has been effective in putting in place regional mechanisms for conflict resolution but relating the wide physical distance between African nations makes it hard for the Union to fully combat conflicts.
According to him, AU has faced many challenges, especially with the Ethiopian conflict because the Ethiopians internalized the conflict making it hard for AU to intervene yet the Conflict involves the entire horn of Africa.
"There has been a change in the way rebel groups operate in Africa. M23 is said to be the most organized army force in Africa. This can only be possible when a non-state rebel group is funded. Forces like Boko Haram are very powerful forces today."
He added: "One may wonder, why isn't the AU individually participating in the domestic conflicts in Congo or other regions? It has recognized 8 regional blocks which are supposed to handle conflict in each of their member states."
Dr Gerrit Kurtz from the German Institute for International and Security Affairs says it is very difficult to achieve total burnout of non-state rebel groups that operate in wide geographical areas like the M23 or the Jihadist groups for instance.
"The AU doesn't have the equipped forces to engage organized rebel groups. I work in the Horn of Africa, so I can say that the African Union has been quite involved in the resolution of the conflict between Ethiopia and Tigray."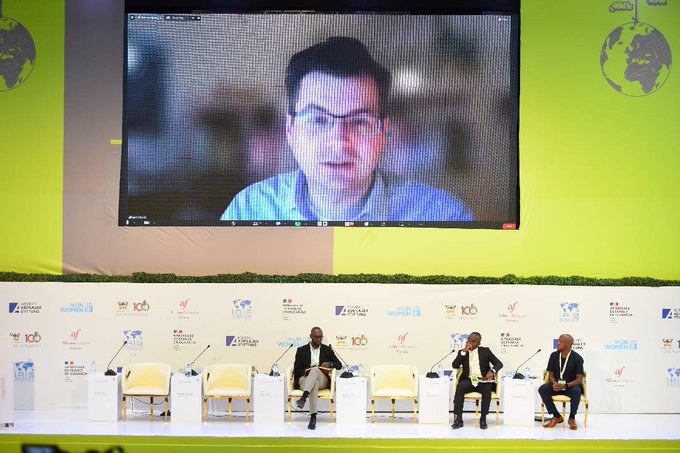 Star Wars
Daniel Bwambale, an IT lawyer, says the main drivers for civil conflicts are governance issues, land conflicts, and economic and social conflicts.
"You cannot solve conflict when you do not have the state capacity or external help. Ukraine is the best example we have," he stated, adding: "I do not see the end of conflict coming to an end soon in the equatorial basin unless the states fueling conflict choose to have a change in interest in the vast resources housed in the Guinea basin."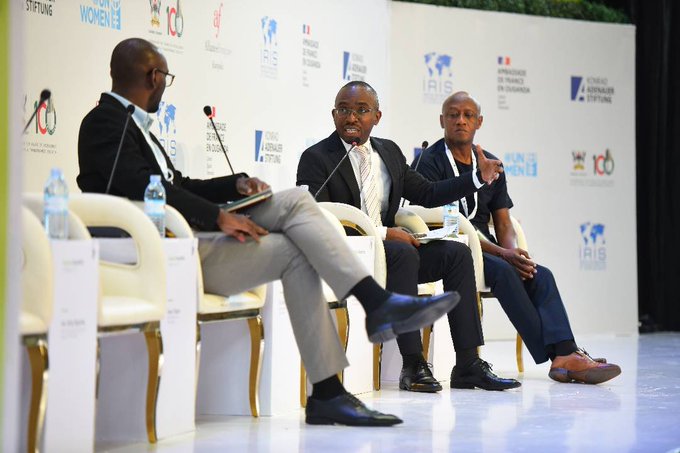 Speaking during a panel on "Between Conquest and New Military Tools, Can We Avoid Star Wars?", Dr Julian Voje, the head of policy at the Munich Security Conference, said with the recent war between Russia and Ukraine, Space has become a new arena for competition and war.
"Countries need to determine the threshold and put in place laws to govern who can launch a satellite into space," he suggested.
Prof. Julius Kiiza: " Data is supposed to guide planning interventions by @GovUganda. Data should guide on planning for hospitals, schools, roads, railways and other social services for the citizens." #KGC2022 pic.twitter.com/bz5xa4dTzo

— KAS Uganda & S.Sudan (@KasUganda) November 16, 2022
Speaking at the same panel, Makerere University Professor Julius Kiiza said experts appear to be weaponizing population statistics.
"Data is supposed to guide planning interventions by the government of Uganda. Data should guide on planning for hospitals, schools, roads, railways and other social services for the citizens."
Prof. Julius Kiiza: " Every time I go to the airport, I see a fleet of girls being sent into slavery into the middle East. We need data scientists to tell us the magnitude of this problem before we can forge solutions on how to combat it." #KGC2022 pic.twitter.com/Axy0Vl0oRR

— KAS Uganda & S.Sudan (@KasUganda) November 16, 2022
"Instead of fighting the population growth rate of Africa, we should focus on ensuring that Africa has a quality population through education and skulking the labour force."
He added: "Every time I go to the airport, I see a fleet of girls being sent into slavery in the Middle East. We need data scientists to tell us the magnitude of this problem before we can forge solutions on how to combat it."
.@BernardSabiti3: " Data facts can be used by scientists to better plan for a country. For instance, data shows that in a few years time, Uganda's population will reach 104m people. How can we use this information to better plan for the country?" #KampalaGeopolitics #KGC2022 pic.twitter.com/F5FPO5QrcQ

— KAS Uganda & S.Sudan (@KasUganda) November 16, 2022