Peoples Front for Transition (PFT) leader, Dr Kizza Besigye, has been remanded to Luzira prison following his arrest on Tuesday for protesting the skyrocketing prices of commodities.
Besigye was arrested at Arua Park-Munno village in the Central Business District and first detained at Central Police Station (CPS) in Kampala.
He was later driven to Naggalama Police Station in Mukono district.
On Wednesday, Besigye was produced at Buganda Road Chief Magistrates Court and charged with incitement to violence.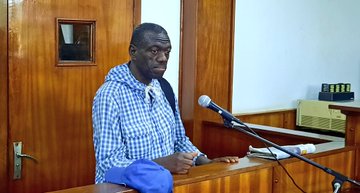 The state accused Besigye of holding an alleged illegal assembly and inciting members of the public to demonstrate which could have led to violence and destruction of property.
He pleaded not guilty to the charges and applied through his lawyer and City Lord Mayor, Erias Lukwago, to be released on bail.
His sureties were; former Leader of Opposition in Parliament, Wafula Oguttu, and FDC deputy Secretary-General, Harold Kaija.
Grade One Magistrate, Siena Owomugisha, ordered Besigye to pay Shs30m cash for his bail which the former presidential candidate rejected.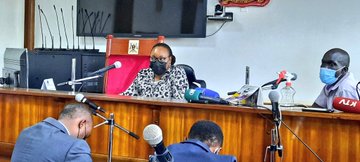 "Buganda Road Court Grade One Magistrate Siena Owomugisha has imposed a 30million cash bail on our leader Kizza Besigye," Red Card Front said on Twitter.
"Besigye has rejected and will be challenged," it added.
The magistrate further bonded each of his sureties Shs70m not cash.
'The ruling by Her Worship Siena Owomugisha to impose 30million cash bail on @kizzabesigye1 is a traversity of justice. Its shameless. We reject the ruling', @EriasLukwago_ at Buganda Road Court. pic.twitter.com/0sl2tN580n

— The Red Card Front (@redcard_ug) May 25, 2022
Through his lawyer, the opposition figure reminded the magistrate that the police had violated a Constitutional Court order restraining them from imprisoning him at his home.
He decided to be remanded while his lawyers appeal against the cash bail condition.
"Buganda Rd Court, where I've been charged with "Inciting violence", has just granted me cash bail of Shs 30m! I consider this an extension of the injustices I've faced for long," he tweeted.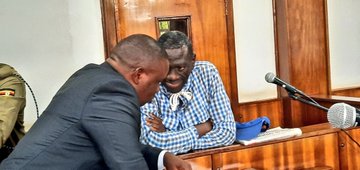 He added: "I've asked my lawyers to appeal it as I endure remand. All Ugandans should stand firm Vs injustices."
Besigye's lawyer Lukwago too was not impressed by the ruling.
"The ruling by Her Worship Siena Owomugisha to impose 30million cash bail on Besigye is a travesty of justice," Lukwago told media outside the courtroom.
He added: "Its shameless. We reject the ruling."
The magistrate adjourned court to July 16, 2022 for further mention of the case.