Peoples Front for Transition-Uganda (PFT) leader Dr. Kizza Besigye has been arrested in the Kampala city center while protesting the continued rise in commodity prices.
Besigye on Tuesday morning beat security surveillance at his home in Kasangati and made his way to the city centre.
Security operatives intercepted him at Arua Park where he was arrested and taken to Kampala Central Police Station (CPS).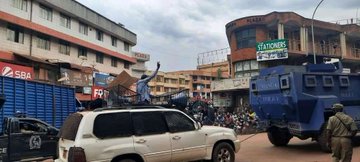 According to reports, journalists have been barred from entering the premises.
The former presidential candidate last week launched a 'Wake Up Call' campaign to reportedly reawaken Ugandans to demonstrate against the high cost of living in the country.
WATCH: Crowds cheer political activist Dr @kizzabesigye1 shortly before his arrest at Arua Park in Kampala city centre on May 24, 2022.#MonitorUpdates
🎥@abubakerlubowa pic.twitter.com/qLzi6s97H3

— Daily Monitor (@DailyMonitor) May 24, 2022
Besigye said he won't stop demonstrating until the government does something about skyrocketing prices of commodities.
Police on Monday surrounded Besigye's home, barring him from resuming his 'Wake Up Call' protest.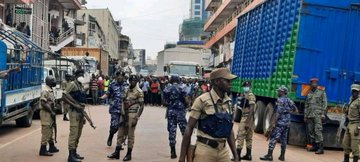 He was detained in a police van for hours and later released in the evening.
Also arrested yesterday were Soroti MPs Hon. Adeke Annah and Hon. Acomo Joan Alobo.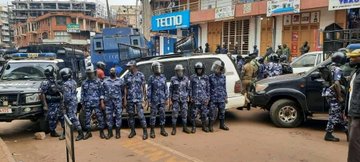 They were charged with the offense of inciting violence and later released on police bond.
The two lawmakers still paid a visit to Besigye at his home in Kasangati as earlier planned.