Moses Byamugisha an aide to the former FDC president, Kizza Besigye's has been duly nominated by the party Electoral Commission (EC) chaired by Dan Mugarura to run for the party presidency.
Byamugisha told the media that he will work towards reclaiming the 2016 victory which saw president Museveni win the presidential elections.
"I will be running for presidency of this party and I will be campaigning for the next 90 days, in this campaign, our message will hinge on two main issues," Byamugisha said.
Byamugisha added that he will make to the FDC leaders countrywide proposals on how to streamline the party and its structures to be able to serve the needs of the main struggle to reclaim 2016 victory.
"You recall very well that soon after the 2016 elections and the events that followed, the party's National Executive Committee (NEC) and the National Council sat and resolved that our win was stolen by Mr. Museveni and the party resolved that it is going to embark on programs that are intended to mobilize party members to be able to reclaim our victory," Byamugisha said.
According to Byamugisha this resolution has never been honoured which is a great disappointment.
"I come in this campaign to be able to raise several proposals on how I think I am the best person that can rally FDC supporters especially its majority base who are the young people on how best we can reclaim our victory of 2016."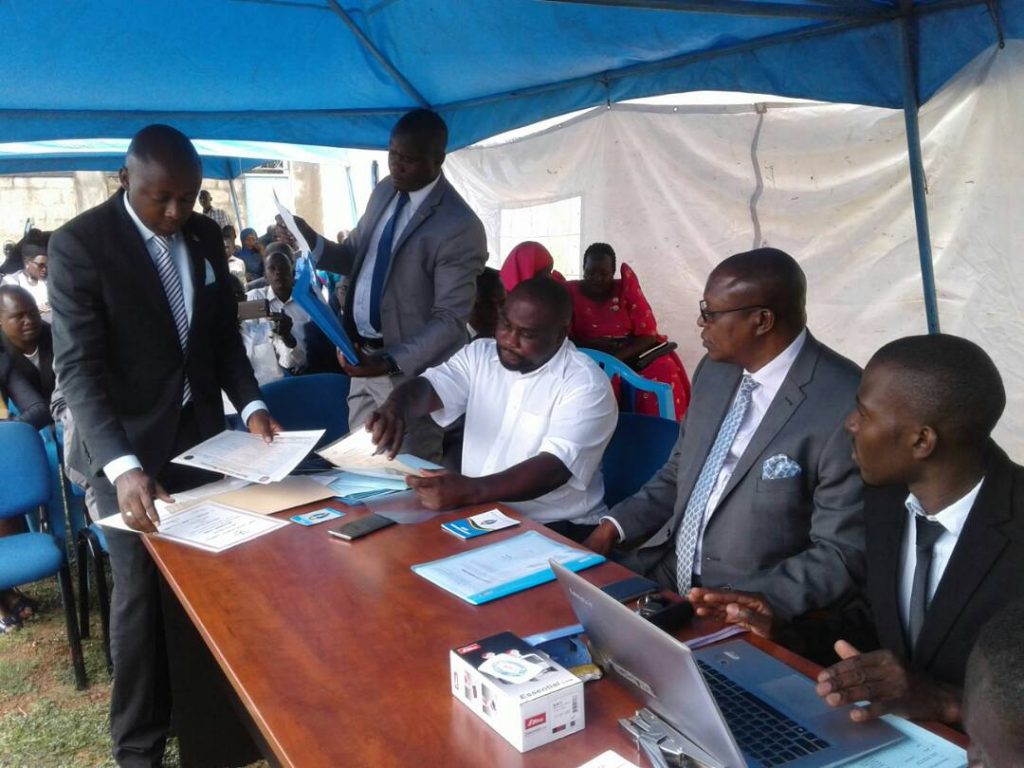 Byamugisha noted that the second and last campaign issue is to champion a youth led inclusive national political transition and enhance the preparedness of the youth to take over the leadership.
"I am out to collaborate with those that are similarly persuaded to begin mobilising young people to position ourselves to ensure that we are in the line for power."