She Cranes Captain, Irene Eyaru, was voted the Best Player of the Match on Sunday when the Ugandan Netball team beat Trinidad and Tobago 74-34 to qualify for the second round of Netball World Cup 2023 in Cape Town, South Africa.
She played in two positions; Goal Attack (GA) and Wing Attack (WA) in the same match and performed excellently in both positions.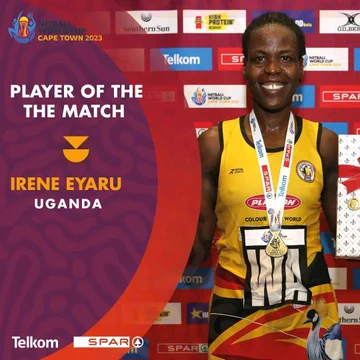 Her teammate, Margaret Baagala closed the third day of the games at the top of the 5 players with the most feeds. She has an incredible 99 of them.
A highly skilled and versatile player, Bagaala was named Player of the Match when She Cranes beat Singapore 79-37 in their first game.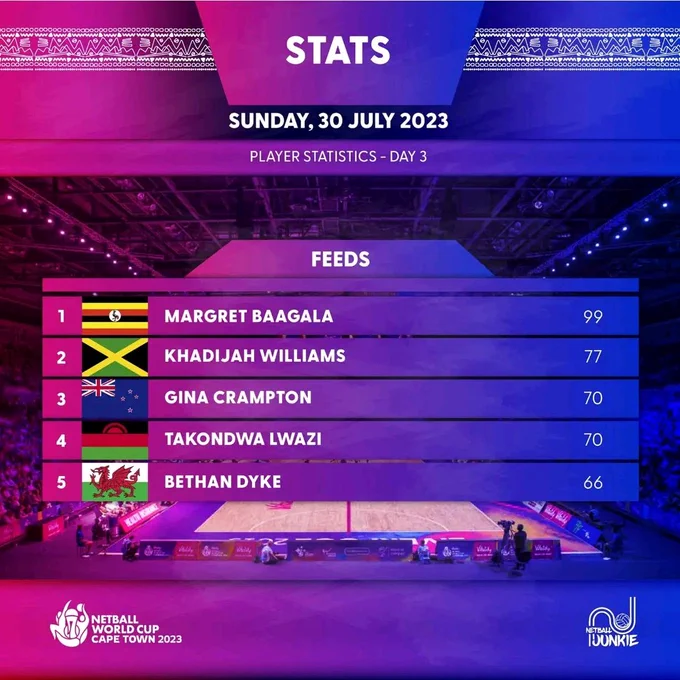 She Cranes rewarded
After qualifying for the second stage, the players were each given a Shs1m cash reward from investor Dr Kihura Nkuba Nkamuhayo as facilitated by the Uganda High Commission in Pretoria.
"Huge congratulations to the She Cranes on their incredible victory! What a phenomenal display of talent and skill. A sensational score of 74 for Uganda and a well-played game by Trinidad and Tobago with a score of 34. Our amazing girls truly did us proud!" said Ambassador Paul Amoru, High Commissioner of the Republic of Uganda to the Republic of South Africa.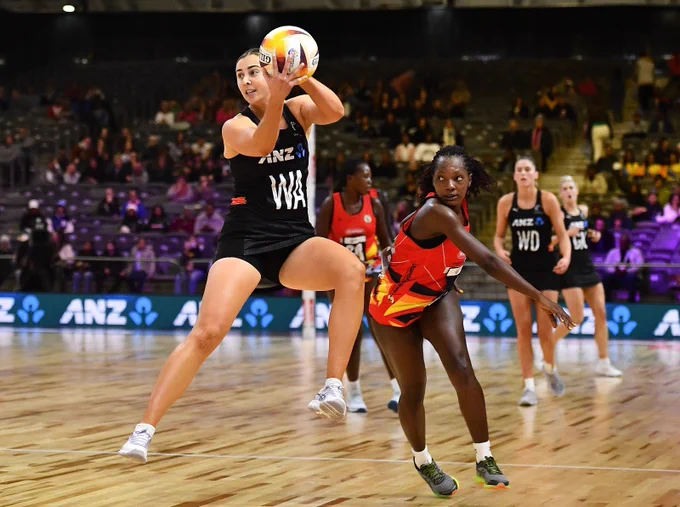 He added: "The Uganda She Cranes team shines at the Netball World Cup in Cape Town, earning 1 million UGX cash reward each from investor Dr Kihura Nkuba Nkamuhayo, facilitated by the Uganda High Commission in Pretoria."
Ambassador Amoru who is also accredited to Zimbabwe, Botswana, Namibia, Eswatini and Lesotho, said the players would also enjoy an incredible two-day fully paid trip to Lunikhy Game Farm, courtesy of Dr. Nkamuhayo.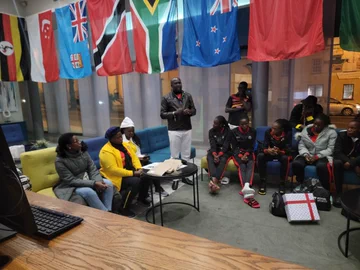 "I thanked the Ministry of Education and Sports for supporting talent development in our great country. The Uganda-South Africa MoU on sports cooperation is also in the works!" added Amb Amoru.
While meeting the players, Dr Joyce Moriku Kaducu, Minister of State for Education and Sports (Primary Education), who represented Education Minister Hon. Minister Mama Janet Museveni, applauded the players' discipline.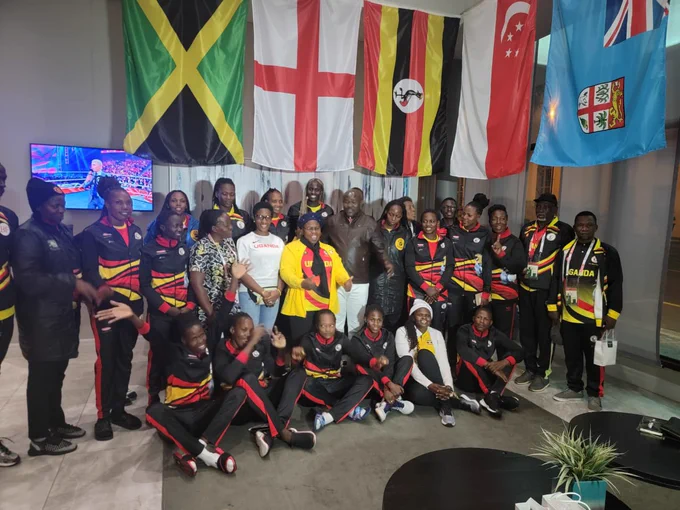 She added: "Glad to be leading #TeamUganda at the Netball World Cup 2023 in Cape Town, South Africa where the She Cranes is doing wonders. Their dominating performance after scoring a 74-33 victory over Trinidad & Tobago on Sunday gave us so much joy. I pledged the government's full support."
Former Uganda Cranes goalie, Dennis Onyango, also paid a courtesy visit to the She Cranes.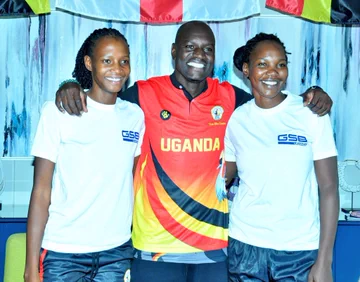 "[I] spoke to the netballers to stay focused, work hard, be determined & give their best as they head in for the game against Jamaica later this evening. Best of luck, ladies," he said on Monday.