The Special Representative of the Chairperson of the African Union Commission (SRCC) for Somalia, Ambassador Francisco Madeira has commended the courage and bravery of AMISOM troops, who were targeted in an IED attack in Goryowein, Lower Shabelle region on Sunday.
The troops were ambushed during a regular patrol to secure the Mogadishu-Barawe Main Supply Route.
As a result, 12 gallant AMISOM soldiers lost their lives while seven others sustained injuries and are currently receiving treatment.
"The African Union Mission appreciates and honours the heroes whose lives have been lost while pursuing peace and stability in Somalia. I extend my deepest condolences to the families of our fallen soldiers, the people and government of Uganda," Ambassador Madeira stated.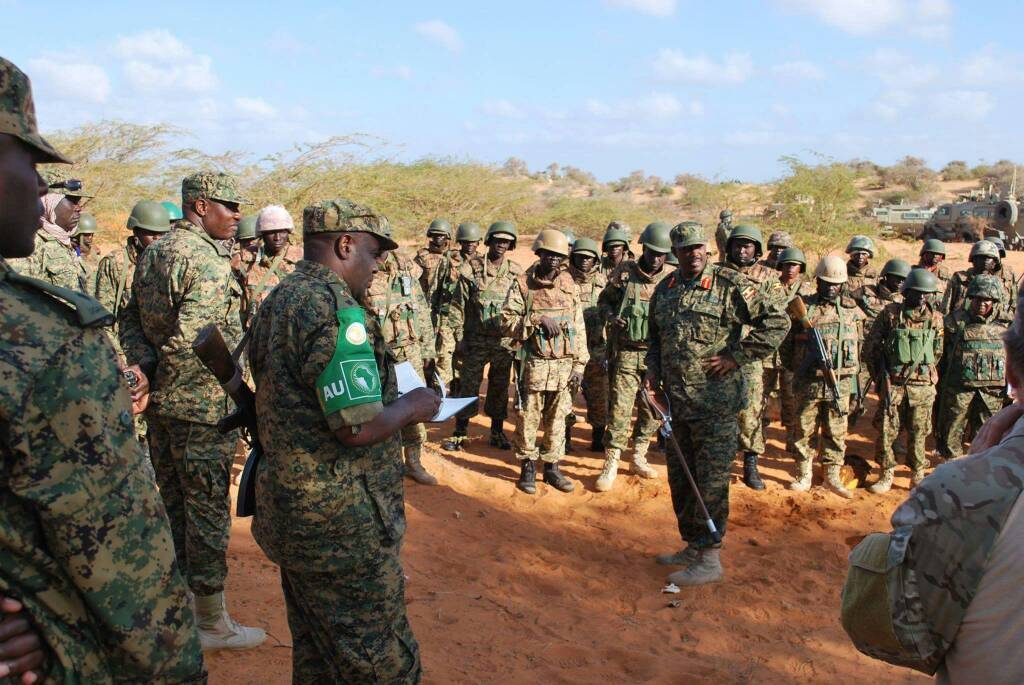 "Your sacrifice and commitment to the cause for peace in Somalia is recognised and most appreciated by our continental Organization and by every member state of the African Union and will never be in vain," he added.
AMISOM condemned in the strongest terms acts of terrorism whose perpetrators' sole aim is to spread anarchy and inflict suffering on the people of Somalia.
SRCC Madeira reiterated AMISOM's continued commitment to the cause for peace in Somalia, and notes that such attacks will not derail efforts to rid Somalia of the blood thirsty terrorists.