The African Union Transition Mission in Somalia (ATMIS) has concluded the first phase of troop withdrawal as part of the drawdown of 2,000 troops by the end of June 2023.
On Thursday, ATMIS handed over Mogadishu's Aljazeera One Training Forward Operating Base (FOB) and Jubaland State's Gherille FOB to the Somali Security Forces (SSF).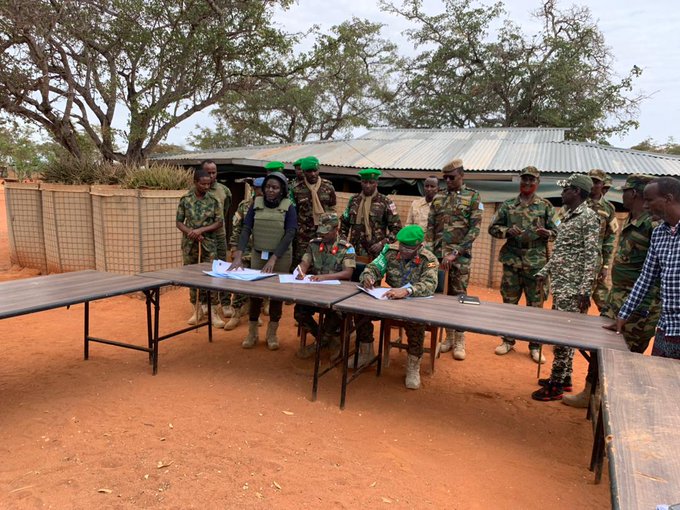 The former, manned by Uganda Peoples' Defence Forces (UPDF), was handed over to the SSF by ATMIS Sector One Commander, Brig. Gen. Peter Omola, while the latter was handed over to the Jubaland Security Force by Kenya Defence Forces (KDF) Gherille FOB Commander, Maj. Shitanda Terence Soita.
On Tuesday, the mission handed over the Cadale Forward Operating Base in the Hirshabelle State and Albao to the Somali National Army.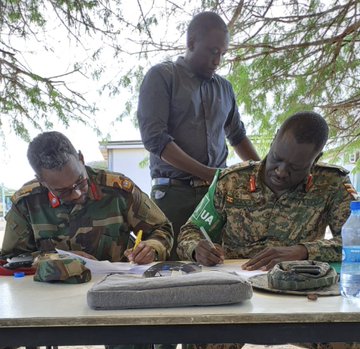 On June 23, ATMIS handed over Mirtiquo FOB Forward Operating Base (FOB) after Xaaji Cali FOB.
This brings the total number of FOBs handed over to SSF to six, while the Marka Ayub facility was closed.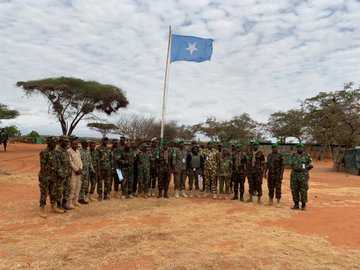 ATMIS is expected to withdraw 2,000 troops by the end of June in line with the United Nations (UN) Security Council resolutions 2628 and 2670.
ATMIS replaced the African Union Mission in Somalia (AMISOM) with effect from 1 April 2022.
Security patrol
Meanwhile, ATMIS UPDF troops stationed in Qooryoley Forward Operating Base (FOB) conducted a security patrol in Qooryoley town.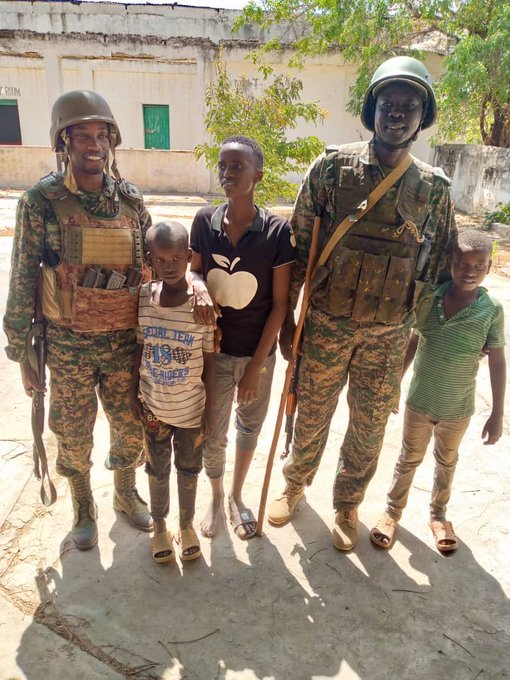 The exercise is part of the ongoing efforts to prevent attacks by Al Shabaab and other armed groups on the civilian population.
The troops also held an engagement meeting with the community on ways of working together in fighting terrorism.