COP27, the world's annual climate summit, has ended in Sharm el-Sheikh, Egypt.
As negotiators discussed heated subjects like loss and damage — artists used film, murals and performance art to urge governments to act on the climate crisis.
Five powerful artworks at COP27:
Listen to the Sea: Live theatre
South African actress Mpume Mthombeni retold stories of the sea from indigenous peoples, women, youth and fishing communities — voices often overlooked in global policy forums — to spark conversation about ocean conservation as climate action.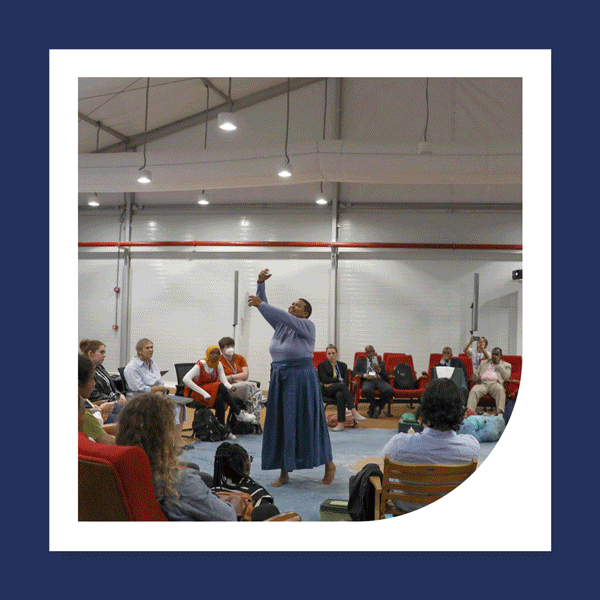 Resistance Has a Million Faces: Mural
Painot, a young illustrator from Peru painted people from many professions — farmers, herders and medics — raising a fist in resistance to fossil fuel extraction, in solidarity with each other. 'Resistance' is also written in many languages.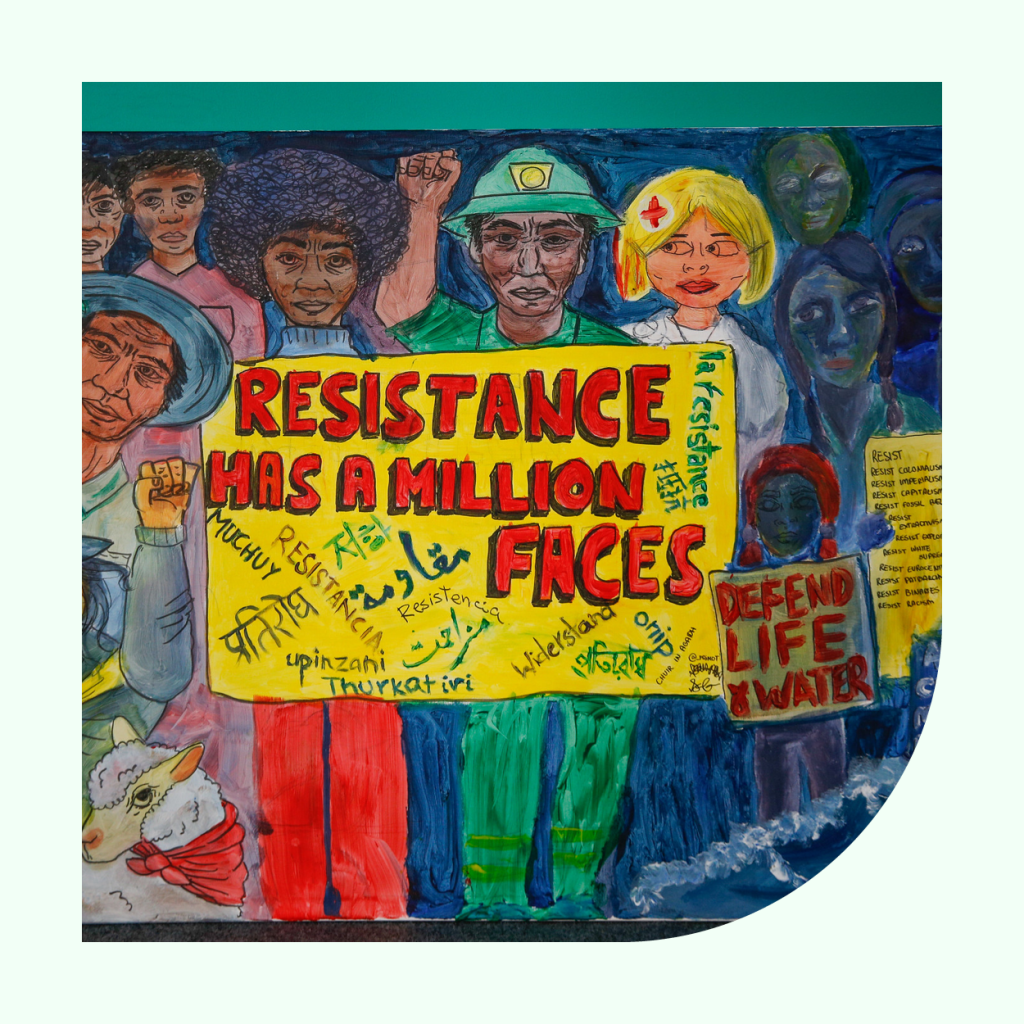 No More Stolen Relatives, No Greenwashing: Performance art
North American Indigenous women protested against mining on their land and fossil fuels being disguised as green solutions. Julia Bernal, from Sandia Pueblo and Yuchi nations, said, 'we have had enough violence on our bodies, our lands, and our water.'
Fearless Collective: Mural
Indian artist Shilo Shiv painted climate campaigners from the Amazon, Uganda and Pakistan at COP27. She started Fearless Collective to transform fear into love using beauty in public spaces. In her eyes, 'the stories we tell and the cultures we create is ultimately what shifts public opinion.'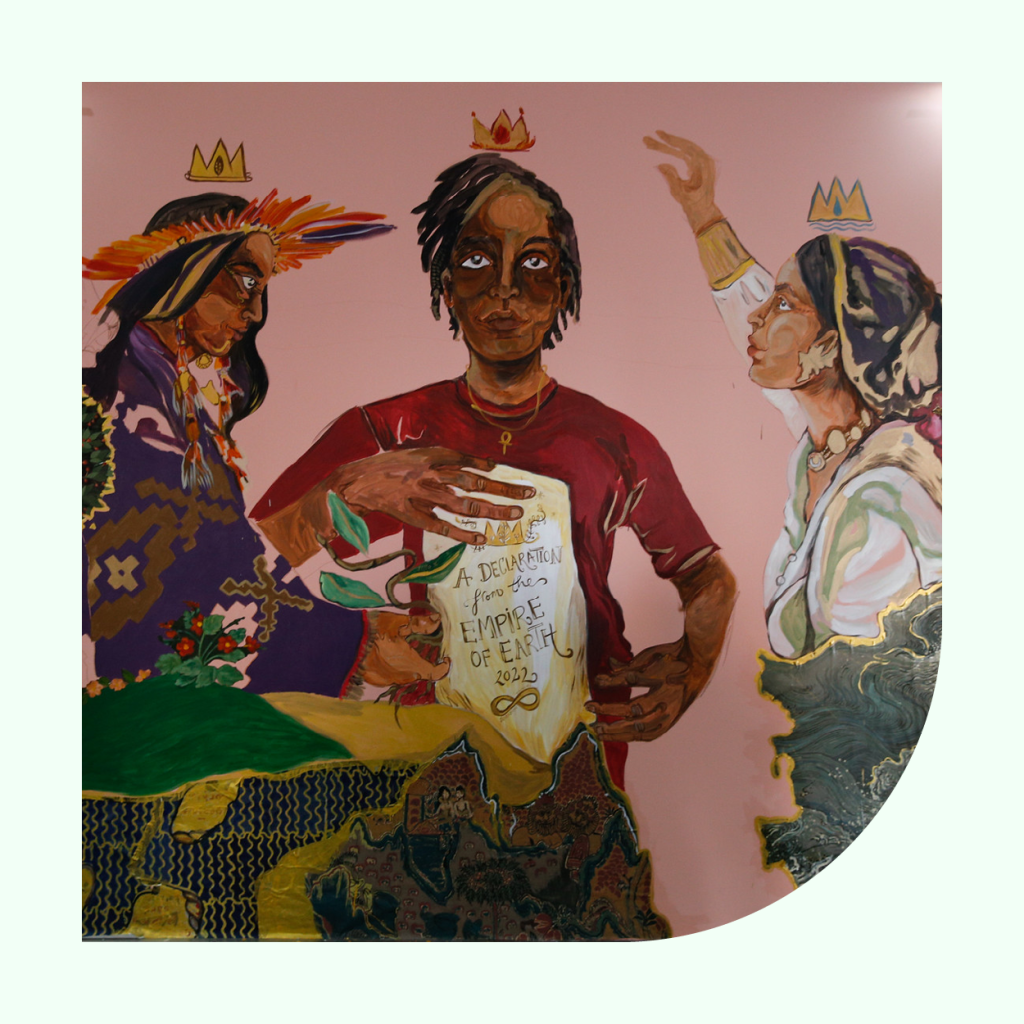 Flood the COP: Performance art
Hundreds of people, led by seven women civil society activists from the Global South wore blue to send a clear message: end fossil fuel projects. As Rukia Ahmed from Kenya said, 'sea levels are rising, wildfires are rising, drought is rising…so people are rising too.'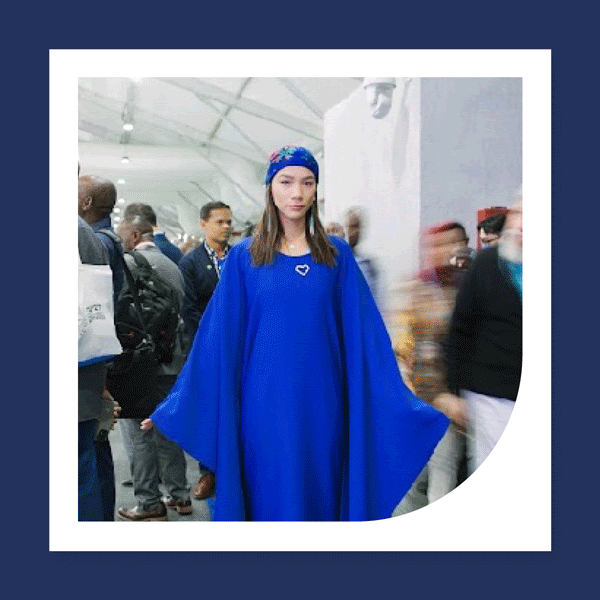 How can the arts inspire social change amidst the climate crisis?
Artists can reframe how we view and comprehend the impacts of the climate crisis. Where many politicians and climate activists advance their cause with science or statistics, artists can use their work to create an emotive response.
Finally, the arts can also offer hope by offering a vision of a better world, and the steps we need to get there. Art can also inspire activists.
It can help ensure that decision-makers are more in touch with the needs and aspirations of their citizens.
Art can deepen and reframe our understanding of the effects of climate change.