Argentina has won the 2022 FIFA World Cup title in Qatar.
Lionel Messi Sunday guided his country to victory against defending champions France in a 4-2 penalty shootout.
This was after the match ended in a 3-3 draw that saw France's goal-machine Kylian Mbappe score a hat-trick.
This is their third title and the first since 1986 as well as the first for Messi.
Mario Kempes led Argentina to their first trophy in 1978 and Diego Maradona "magic" helped his country secure it for the second time in 1986.
2022 was Messi's turn and he never disappointed, scoring the first and third goals while midfielder Angel Di Maria secured the second goal.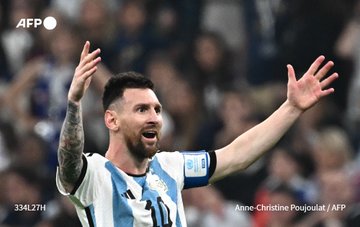 Goal.com described the France Vs Argentina match as  "the greatest football match of all time". It further described Messi as "the greatest there is. The greatest there ever was. The greatest there ever will be".
FIFA called the match "the best #FIFAWorldCup Final ever" and "a game we'll never forget".