Airtel Mobile Commerce Limited has announced the addition of the Merchant Till Number for small businesses feature on Airtel Money that will enhance financial inclusion and allow Ugandans to ably use digital financial services.
The "Airtel Micro Merchant" financial solution was launched on Tuesday, May 31, 2022, at Nakawa Market in Kampala.
The launch was spiced up by comedians Madrat and Chiko who entertained the crowd with their hilarious antics.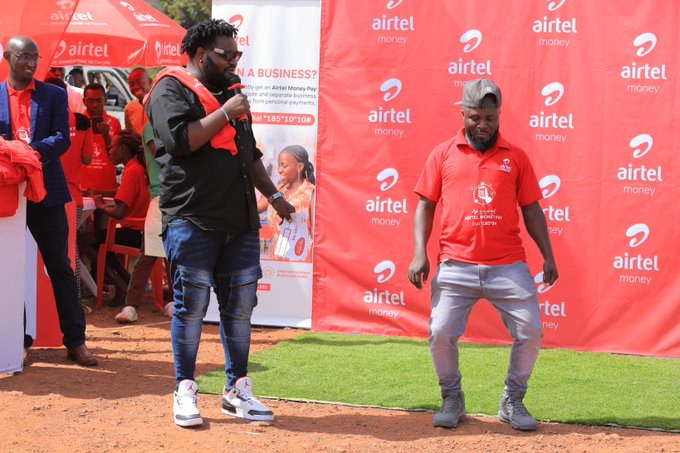 According to the telecom, corner shops, Bodas, and market vendors can use this service to separate their personal money from their business money using their existing SIM Cards.
The service was unveiled by the Airtel Mobile Commerce Uganda Limited (AMCUL) Managing Director, Mr Japhet Aritho, at a function attended by representatives from the different Kampala markets.
While launching the new service, Aritho said: "This is the first tool in business basic financial management. It will help these growing businesses to focus on growing their businesses and tracking their revenues better".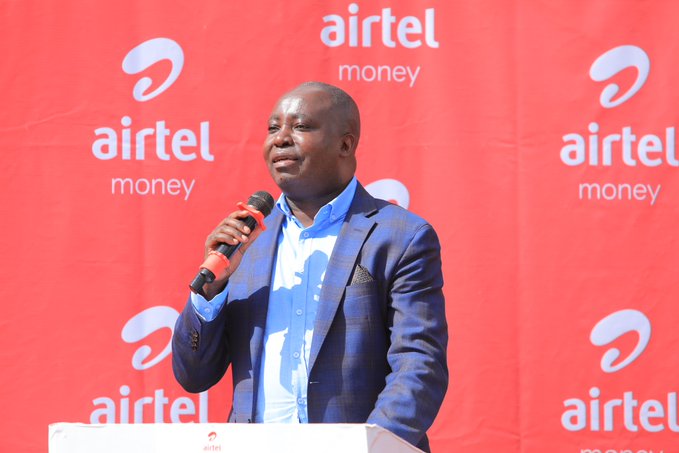 Regular Airtel Money customers and business owners across the country, using their existing SIM Cards, will be able to separate their business finances from their personal airtel money wallet by using the USSD Code *185*10*10# to create a Unique Merchant Till Numbers.
They can then use to use this number to; receive payments for goods and services from their duuka, boda rides, saloon, transfer money from the till number to their Airtel Money number, or view balances on both their new Merchant Till Number and personal Airtel Money wallet.
"Let me take this opportunity to express my excitement because today we are making history. We are making a huge difference in the business lives of the small businesses that have always been excluded," said Aritho.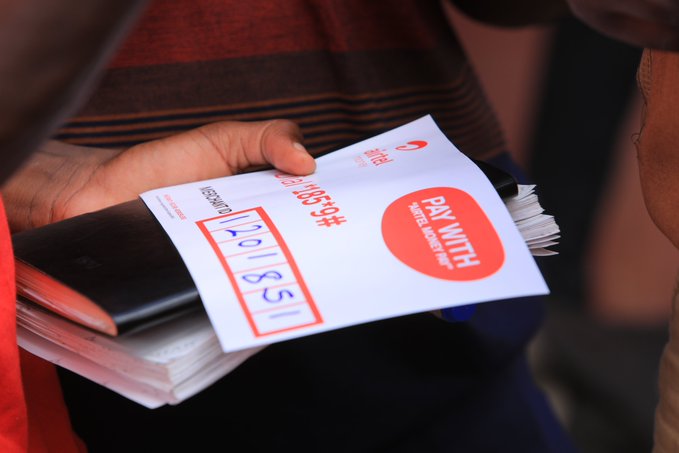 "Today, Airtel Money is here to launch yet another financial solution that we are confident will greatly improve and transform the way small businesses handle money in our country."
He said previously, getting an Airtel Merchant Number required a business owner to move to Airtel service centres, fill out forms and spend some hours waiting.
"You, our customers gave us feedback and today we are here to report what we did with the feedback you gave us. From today, all Airtel Money Customers will be able to separate their business from personal finances. Wives will be able to separate kameza (table) money from their business money. Boda riders will be able to separate their airtel money from the mugagga's (richman) money."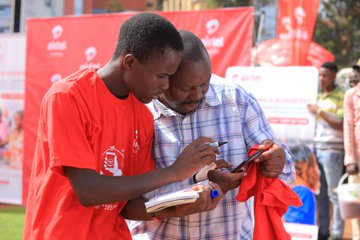 He said using their existing Airtel Money registered SIM card and dialling *185*9*5#, the customer will create a Merchant Till Number which he can now display in his shop, and start receiving payments for goods and services.
"He will also be able to know his daily revenues, transfer money from the till number to his Airtel Money wallet, View Balances on his Till Number, and his personal Airtel Money number."
"I would like to thank our customers for supporting Airtel Money and urge them to continue using it in meeting their day-to-day financial services. We will continue to deliver new innovations that exceed your expectations," he concluded.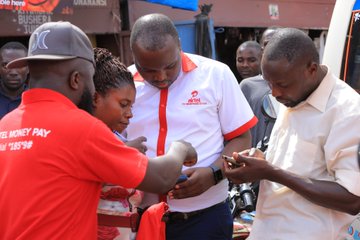 Speaking at the event, James Byaruhanga Territory, the Airtel Territorial Business Manager of Nakawa, said Nakawa has over 327 Airtel Money agents.
The same feature was also launched in Nakulabye, a Kampala suburb, and presided over by Ali Balunywa, Airtel Sales and Distribution Director.