Democratic Party President, Norbert Mao has been arrested by Police as he marched to Parliament to protest the passing of the controversial Age Limit Bill.
Mao was blocked by Police officers at the MTN Customer service centre along Kampala Road, shortly after he had walked from the DP headquarters. The other youths all of them wearing red attire and red ribbons were also roughed up by unknown plain clothed people and bundled onto police pickups.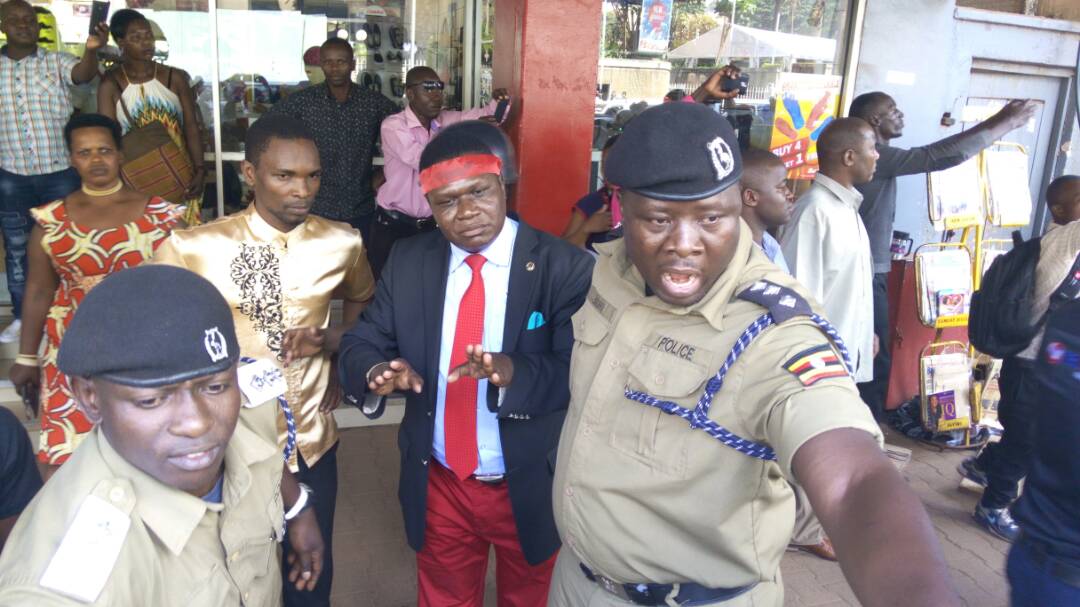 Earlier as he left the party offices, Mao had said "we are just going to Parliament. We don't want to cause any fuss". He was dressed in a red ribbon and red tie while other youths had red gowns, red caps and red ribbons written on 'Togikwatako'.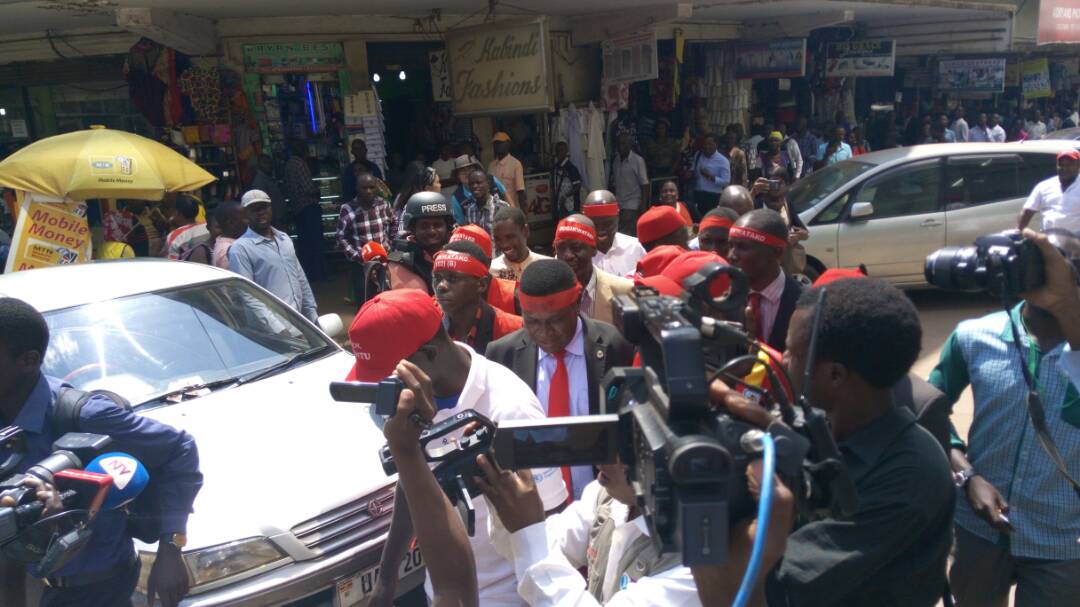 Police has all morning been deployed near the DP headquarters in anticipation of the protest march which was announced last week.
The arresting officers stopped Mao along Kampala Road and directed him to accompany them to Central Police Station in Kampala but he insisted he was going to Parliament.
"If you want to give me transport, then take me to Parliament. Each time I get arrested, you ask me to come with you to CPS but today, that's not where am going," Mao told he officers.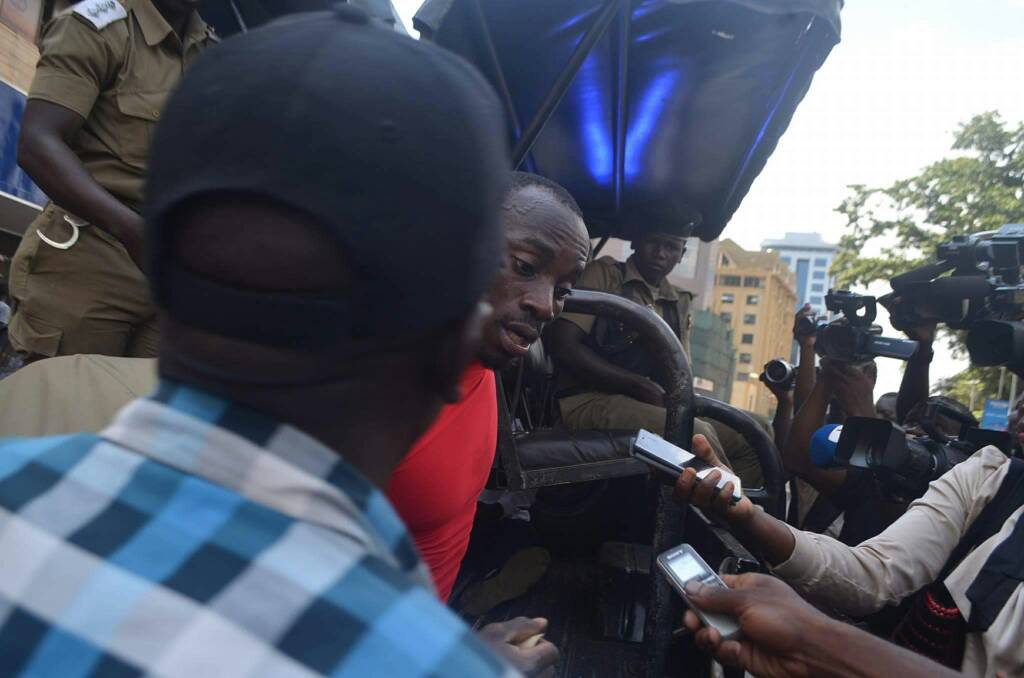 Amidst the negotiations, a scuffle broke out as men dressed in civilian attire began to drag supporters of Uganda Young Democrats (UYD) one by one. Their colleagues insisted that the men identify themselves but with no success.
Mao was moments later forced into a waiting police pickup and whisked away to CPS.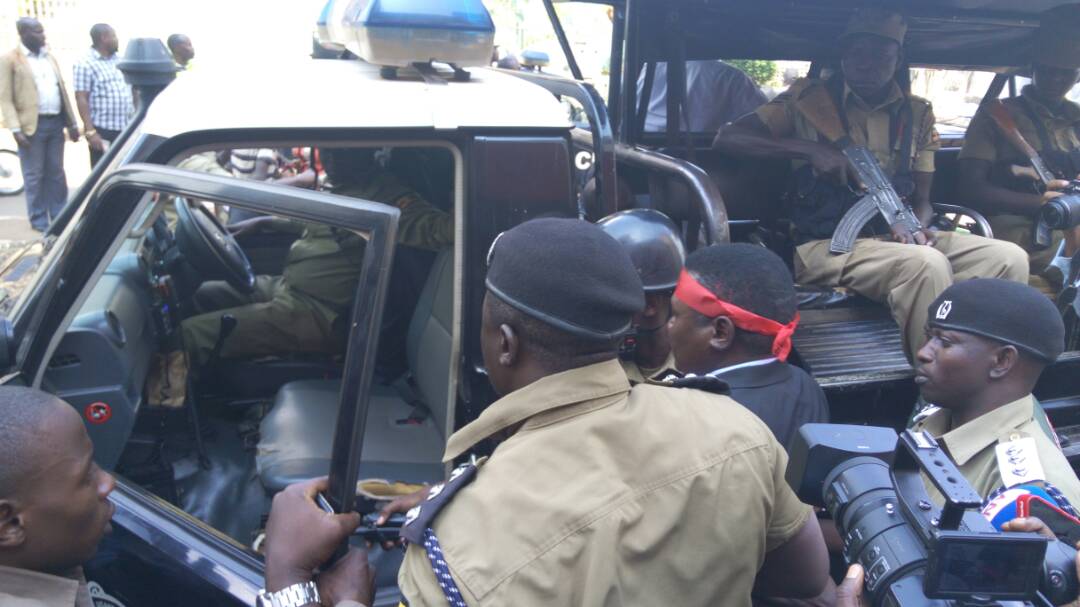 Another man who was dressed in a red T-shirt was forcefully pushed into a pickup but when he resisted claiming he was not part of the protesters, police officers pepper sprayed his eyes.