Nakaseke district woman member of parliament, Sarah Najjuma had a terrible encounter during her consultations on the Age Limit Bill after the vehicle she was driving in got stuck in a muddy road following a heavy down pour. The incident occurred at Kamusenene along Kinyogoga village in Ngoma town council in Nakaseke district.
Najjuma together with Ngoma mayor Wasswa Tadeo Ziritwawula, were were heading for consultation meetings on the amendment of Article 102(b) which seeks to scrap presidential age caps from the national constitution, so as to allow president Museveni contest again for presidency in 2021.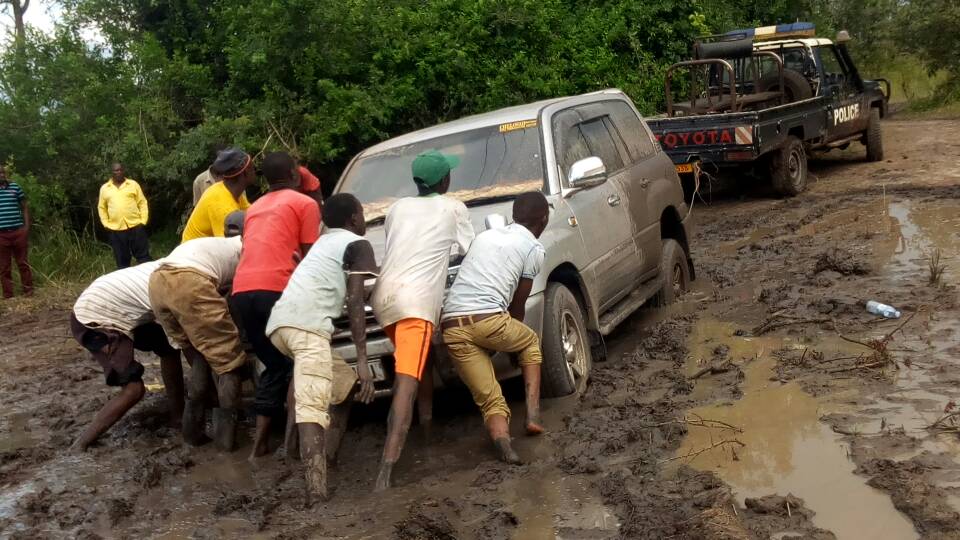 MP Najjuma and Mayor Ziritwawula along with other officials were rescued by nearby residents, who laid carpets to allow them escape the mud as well as push the stuck vehicles to a relatively motorable ground.
Ngoma Kinyogoga road is under the Ministry of Works and Transport, but has been in a sorry state for sometime now, making it impassable whenever it rains.
Meanwhile, by press time, Najjuma was addressing residents but according to a source from her camp which preferred anonymity, she was so buffered by incident.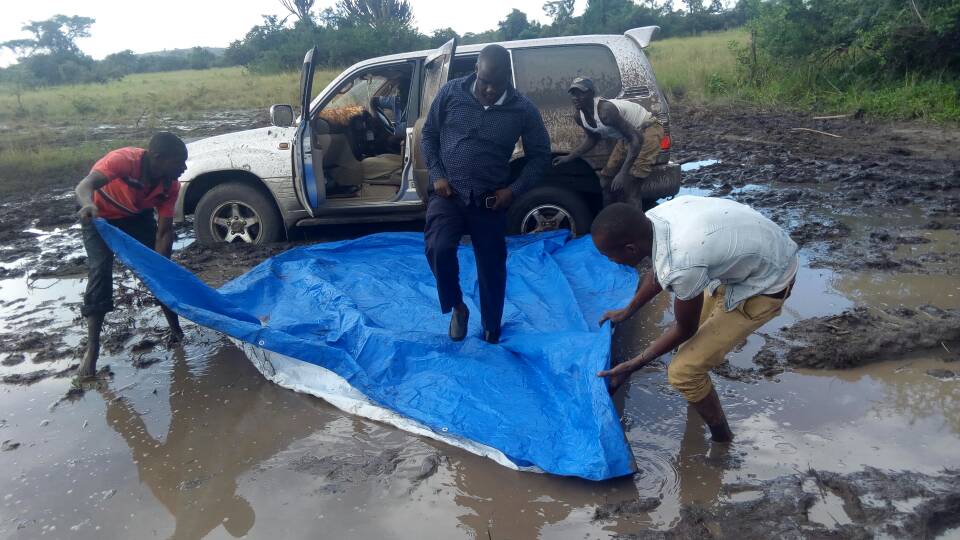 "She is so angered by the nature of the road. In fact, she vowed to discuss it with the Ministry officials as soon as she gets to Kampala," said the source.
Nakaseke district lies in the northeast of Kampala and is among a few districts in the Luweero triangle where President Yoweri Museveni's 5 year guerilla war which brought him to power in 1986, took place but some areas' social service provision is not yet mordern.
This is evidenced by this particular incident of the impassable road, but also, schools which do not perform to the expectations in the national examinations.
It should be recalled that when President Museveni met with the NRM Parliamentary caucus to discuss the Age Limit Bill, they agreed to use the achievements of the NRM government to popularize the Bill.
In MP Najjuma's case, Sunday's shameful incident may have worked against the party strategy.