Kumi Woman MP Monicah Amoding who is among the first NRM MPs to openly oppose the age limit bill lost her temper and forcefully switched off MP Magyezi's microphone while making his submissions during the formal presentation of his bill before the Legal and Parliamentary Affairs committee.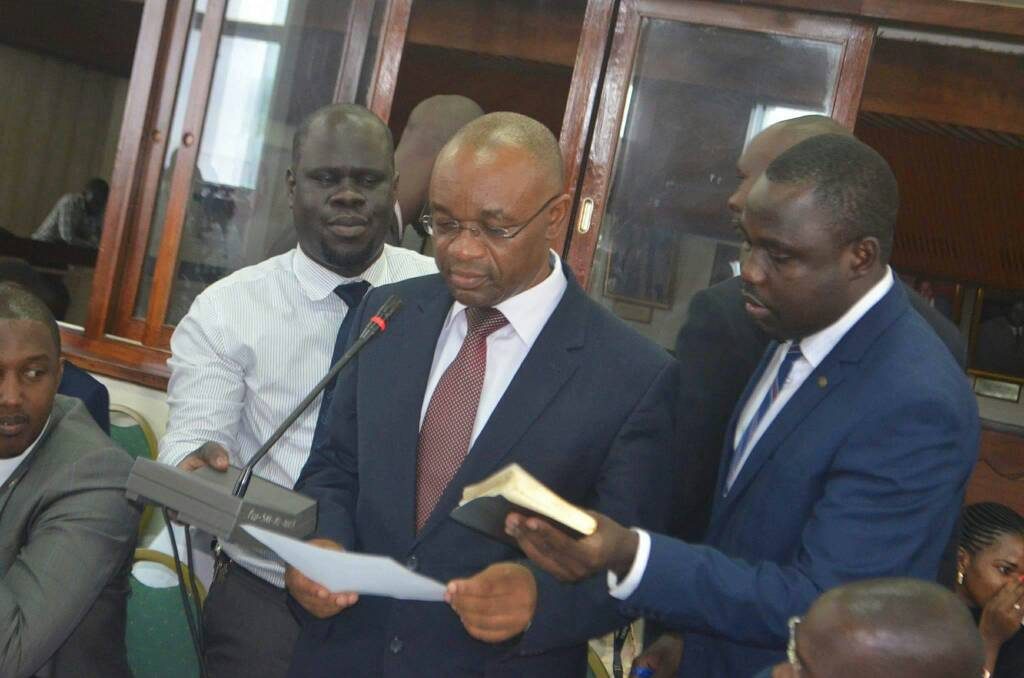 Hon. Amoding sought to get the attention of the committee Hon. Jacob Oboth Oboth to respond to Hon Ssemujju Nganda's point of Procedure.
MPs including Nganda Ssemuju had questioned the Manner in which the Bill was Gazetted and issued a certificate of financial implication.
"There is a process that a Bill should take before it is tabled. Can we conclude that the Bill is legally before us?" Nganda queried but was ignored by the chairman.
Amoding then went physical. It took outright persuasion by Busiro East MP Medard Segona to get her to sit and calm down.
In his submission, Magyezi who was protected by the chairman expressed worry about the manner in which the Constitution Amendment Bill (No.2) 2017 is being handled by the Legal and Parliamentary Affairs Committee.
Earlier in the morning Magyezi was asked to leave the room as well as the media to allow the committee sort out technicalities.
"I am ready to defend my bill; I don't want their administrative issues to interfere with my bill. I want them to sort themselves out. As the mover, I have concerns, this bill has been with the committee for 28 days and if within these days they can't sort out their administrative issues, we are talking about accountability and value for money," Magyezi told press outside the room.
He said if the committee fails to process the bill, he will be forced to write to the Speaker seeking to do away with the committee process and evoke rule 15 of the parliamentary rules of procedure.
Unable to contend with the endless heckling, Magyezi and the seconders of the bill, all ruling party NRM legislators were seen walking out of the Parliamentary Legal committee in protest.
Rubaga North MP Hon. Moses Kasibante likened Hon Magyezi's departure to a pregnant woman leaving the labour ward and the doctor invites a midwife to support.
He was referring to Justice minister Kahinda Otafiire who came in as a substitute to give his views on behalf of government.