A delegation of African leaders has today attended a high-level meeting in Kyiv, the Capital of Ukraine in pursuit of a dialogue that will lead to a peaceful resolution to end the Russia-Ukraine war.
The former Ugandan Prime Minister and Special Envoy, the Rt. Hon. Dr Ruhakana Rugunda represented H.E Yoweri Kaguta Museveni, the President of the Republic of Uganda in the mediation talks.
President Museveni was unable to attend the meeting due Covid-19 and he is currently in self-isolation at Nakasero State Lodge.
The other leaders who attended the meeting include; H.E Cyril Ramaphosa of the Republic of South Africa, H.E Macky Sall, the President of Senegal, H.E Azali Assoumani, President of Comoros who also doubles as the current Chair of African Union (AU), H.E Hichilema Hakainde, the President of Zambia, H.E Mostafa Madbouly, Prime minister of Egypt and a Special Envoy representing the President of Congo Brazzaville.
In the closed-door meeting, the African leaders discussed with Ukrainian President H.E Volodymyr Oleksandrovych Zelenskyy the way forward on how the two rivalling parties can end the war that has disrupted the world economy.
The meeting was held at Mariinskyi Palace, in the city of Kyiv.
A formal Statement by the Heads of State is to be issued later.
The leaders will now proceed to Russia to meet President Vladimir Putin over the same cause of discussing a potential peace plan to resolve the Conflict.
Earlier this month, President Museveni pledged his support and contribution to the peace process in the current Russia -Ukraine crisis.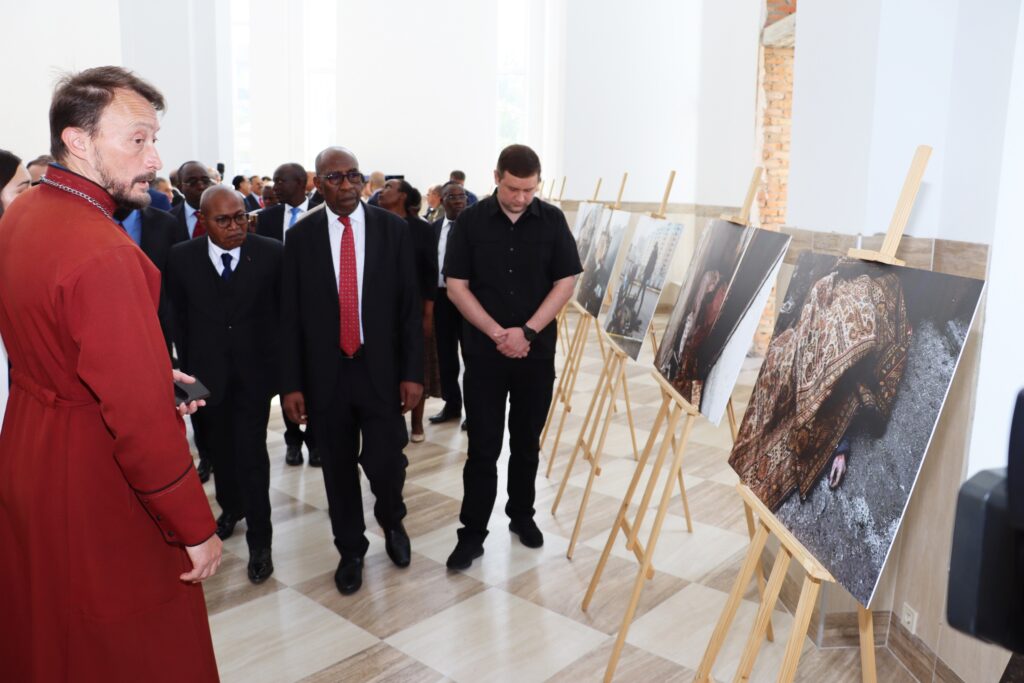 While attending a virtual meeting hosted by President Ramaphosa on 5th June 2023 at State House Nakasero, President Museveni emphasized that the two countries (Russia and Ukraine) could benefit from the African perspective on peace.
"This war affects all of us and it can get worse than it is now. It is threatening world peace. Since we have our own perspective, we can share with them how we have solved our own problems here," he said.
"I think Africa has good credentials in solving problems, like that of South Africa (Apartheid), Congo, Somalia, etc.," he added.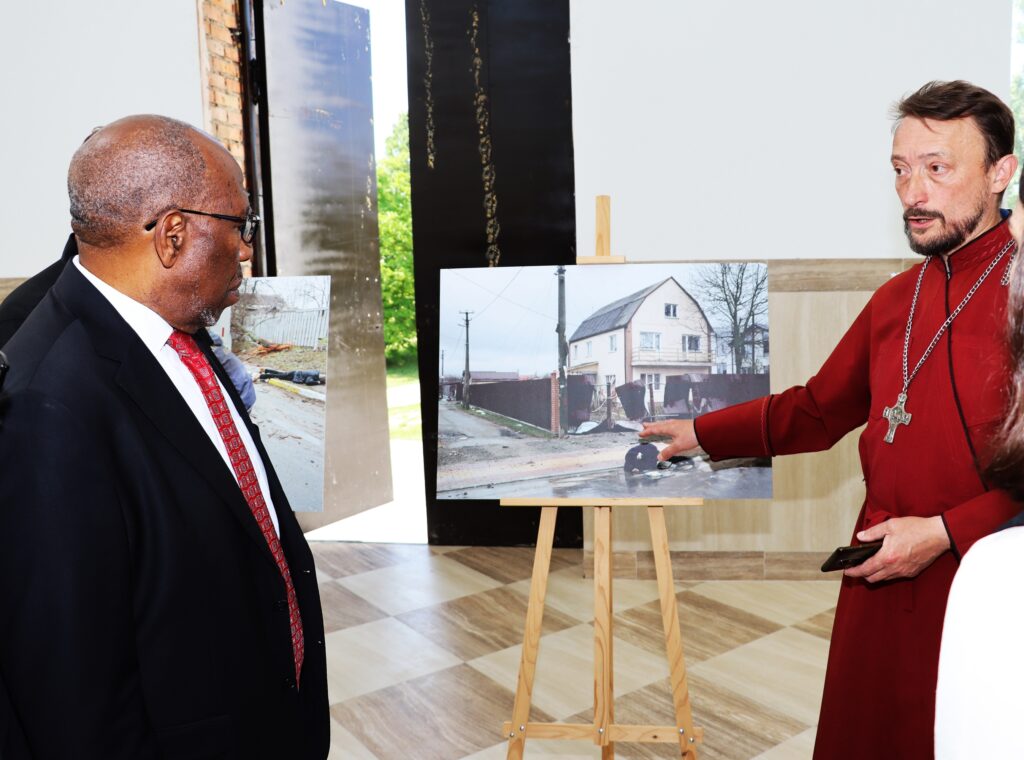 The President noted that the Conflict has affected Africa, highlighting sanctions that have affected banking & marine transport among others.
More than a year of bitter and bloody war in Ukraine has devastated the country, further isolated Russia from the West and fueled economic insecurity around the world.