"We are not poor. We need African solutions to African problems with African money and African leaders," Professor Phillip Kasaija Apuuli has told the Kampala Geopolitics Conference.
"The fact that Africa is not present in Bali at the G20 Summit tells you where we are as a continent," said Prof Kasaija, a lecturer in the Political Science Department at Makerere University.
He was Tuesday speaking during a panel discussion on the "Global Impact of the War in Ukraine – African Perspective," moderated by Solomon Serwanjja, the Executive Director of the African Institute for Investigative Journalism.
"As we speak today, world leaders are speaking at the G20-Summit as they try to push for the end of the war in Ukraine. Africa, as many do not know has been greatly affected by this scourge," said Sserwanjja.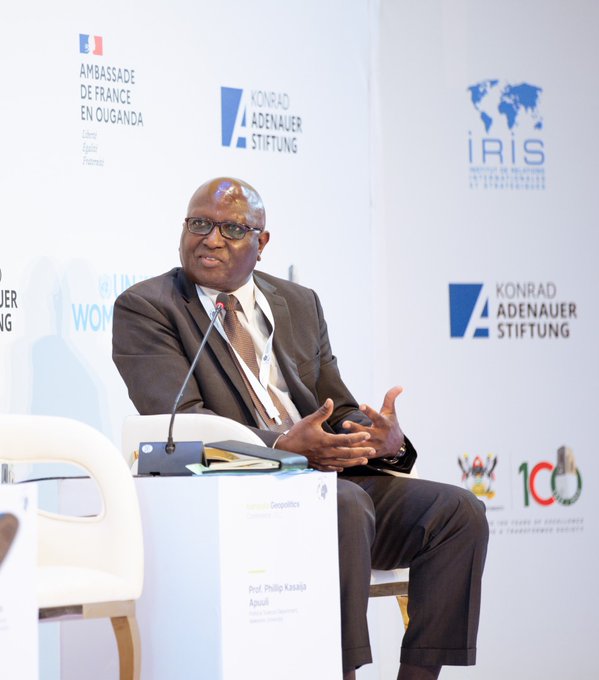 The fifth edition of the Kampala Geopolitics Conference, hosted by Nation Media Group broadcaster Sandra Twinoburyo, kicked off Tuesday at the Yusuf Lule Central Teaching Facility Auditorium at Makerere University.
According to Prof Kasaija, this war (Russia – Ukraine) has exposed the arrogance of some countries.
"We have serious challenges and we need to do more as a continent. How can we suffer from food insecurity? We have the opportunity to produce. As Africans, we are not putting our house in order."
Speaking on the same panel, Rachel Sebudde, a senior economist at World Bank, said the war in Ukraine has just worsened the situation and that by the time it came, global economies were already in turmoil.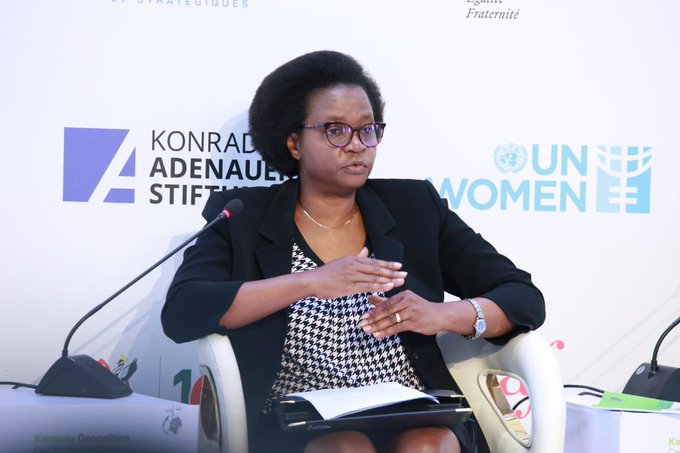 "The supply chain disruptions and increasing prices/p have led to the current inflation rates. This has led to monetary tightening which has several implications. These developments have had an implication on Africa."
According to Sebudde, weather shocks have become more intense and frequent which has had implications for agriculture.
"Combining these shocks has raised fears in Africa. Policymakers need to strengthen their ability to absorb shocks."
She said inflation hurts the poor most and managing inflation and making sure it is controlled should be the first point of action.
Dr Samuel Kazibwe, an Expert on International Relations said Ukraine and Russia are both to blame for the ongoing war. "Both nations were ill-advised".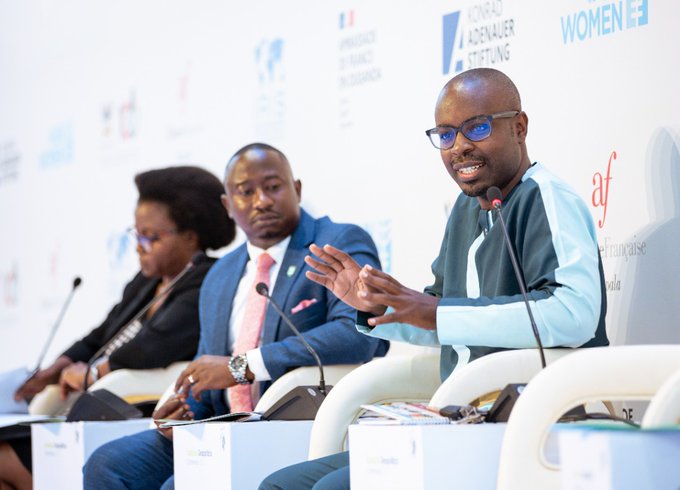 According to him, the world has moved full circle and gone back to the cold war era. He says African leaders are trying to play a delicate balance, and it "affects us in a way".
To him, being overly conscious is one of the implications of this Russia – Ukraine war…it's a ripple effect of this war.
"It is important to find home-grown solutions, but we need to appreciate that the world has flattened. Even when we choose to close ourselves, we are living in a flattened world. What happens elsewhere affects us. Many times, African countries say they are sovereign, but sovereign in what?"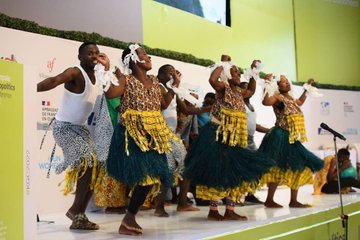 African Solutions?
According to Prof Kasaija, Africans need to mobilise internal resources to try and bridge the gap. He says sources of money have become scarce but Africans need to look internally.
"We do have internal resources we can raise but the problem is the trust deficit. There's no way I am going to contribute my money yet COVID-19 money is stolen, Ebola money is stolen."
He added: "We can raise resources on this continent, we don't have to go anywhere, but the question of leadership is the reason we are where we are."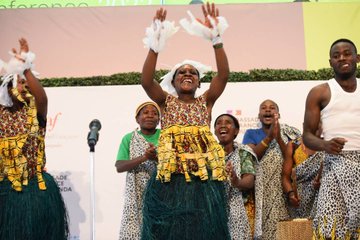 According to Dr Kazibwe, in the medium term, Africa has got to focus on agriculture. "If the government doesn't hold it like a baby, we are going to leave it to the peasants."
"In the short term, we can do internal mobilization but you have got to work on the trust of the population."
While responding to Prof Kasaija's concerns about untrustworthy leaders, Dr Kazibwe said governments are like human beings, they work best under pressure.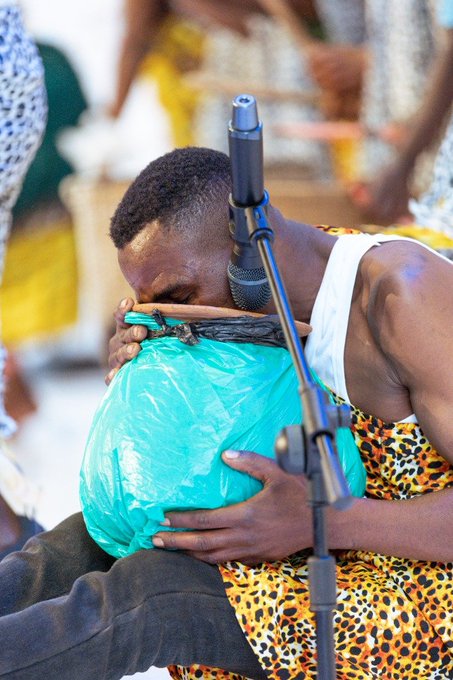 "So, the onus is on us to put the government under pressure to deliver. Leaders mismanage things because we have allowed them to do so."
Globalisation and creative industries
"We all live in a global world, but it comes with a lot of opportunities and challenges as well, said Joseph Kigozi – General Manager of NBS Sport and Next Media Deputy Group CEO and Chief Strategy Officer, while introducing a panel discussion on the "Impact of Globalization on the Development of Sport and Cultural and Creative Industries".
According to him, Africa has a lot of potential because "age is actually on our side since we are the youngest population in the world. Africa is a viable market for our own art productions, but are we harnessing the market potential?"
Speaking at the panel, Morris Mugisha, a Film Director, cited the need to learn from people who have already made it in life. "We need to do collaborations to uplift the local sports."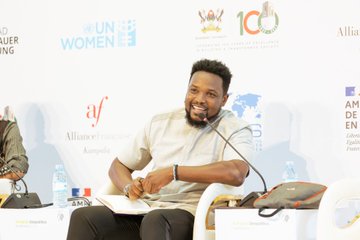 He said African governments need to champion the drive for mindset change right from the support given to the arts studies and the change of mentality that arts and film aren't worthy careers for the youth.
Rasheeda Nalumoso, Arts Manager at British Council Uganda, said Africans are not getting much of the pie yet the talent is here.
"We need more support from the government. We have the skills, but we don't have the opportunities to showcase the skills. Many people in Uganda get loans to make films, we should have funders."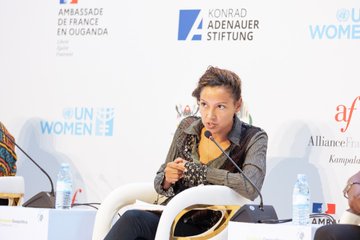 She added: "We need to know that when you are investing in a sports person or film-maker, you should know that their career is going to be long. We should have entertainment and sports lawyers."
Nicole Magabo from Invention Film cited the need to empower the young generation with the power and support they need to enable them, first of all, to decide and then grow in the arts industry through refresher courses, favouring regulatory policies among other interventions.