American actor Terrence Howard and his wife Miranda Park on July 13 visited the Buganda Road Craft Village in Kampala to experience some of the country's crafts.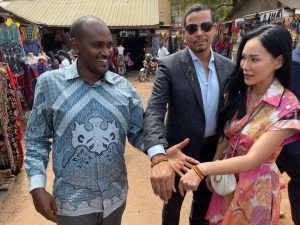 This followed his meeting with President Museveni at State House.
According to Agriculture Minister, Hon Frank Tumwebaze, the actor and his wife got a feel of Kampala city after visiting the president.
"They visited Buganda Road crafts village. They love #BeautifulUganda," Tumwebaze tweeted.
Tumwebaze said the actor's visit gives Uganda's tourism the needed traffic.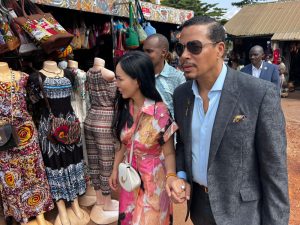 "Other countries pay them heavily to promote their countries' tourism. If we are lucky to have some of them visit out of their love for our country let's celebrate it," he said.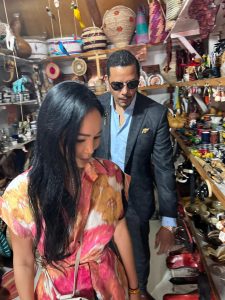 According to him, when Terrence buys crafts, the young ladies earn.