Activists have highlighted the need to involve more men in the ongoing efforts to empower girls and eradicate cases of teenage pregnancies and early marriages. They say that it is important to engage the men who often times are the proponents of gender related acts like rape, defilement, discrimination which undermine girls over boys.
This was part of a discussion held Thursday by Reach a Hand Uganda (RAHU) to observe the International Day of the Girl Child at Kampala Serena Hotel. The discussion was themed "Girl's' progress = Goals progress: Accelerating Vision 2040 for the Ugandan Girl"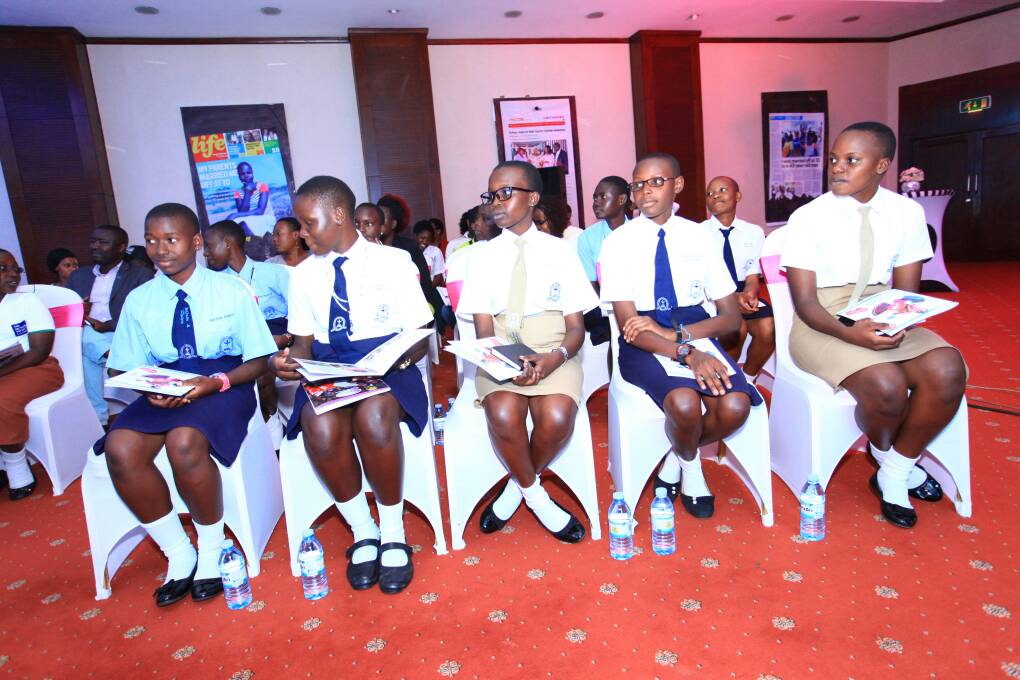 The dialogue, attracted key stakeholders in reproductive health to discuss the the daily challenges encountered by girls inUganda and interventions required to empower them to achieve social and economic standing.
Isaac Mwiru, the Speaker of Butaleja District in his remarks said that part of the drivers of early marriages and failure to educate the girls is the fact that some fathers still view their daughters as a source of income.Humphrey Nabimanya the Team Leader for Reach a Hand Uganda (RAHU) speaking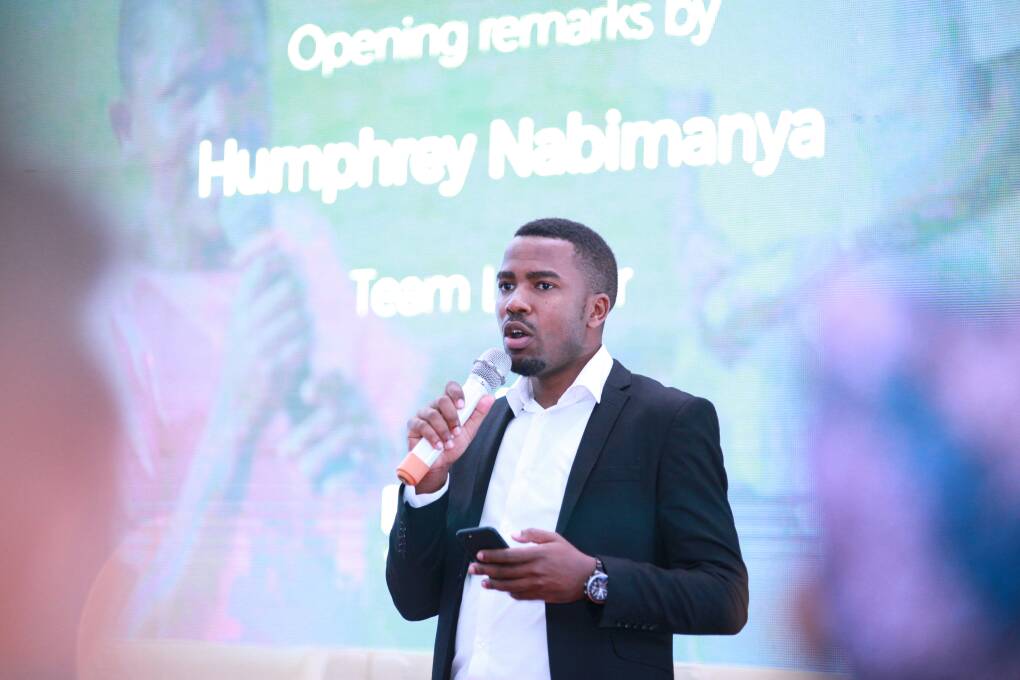 "Most men look at girls as a source of wealth and this dictates how they treat these girls. Often time, we have left the discussion of girl empowerment to girls and women but we need to talk to the men to change their perception towards girls," Mwiru said.
Earlier, 16-year-old Lillian Ampurira from Kabale district who is already a mother as a result of rape moved participants in tears of empathy as she narrated her ordeal that was resultant from his father's irresponsibility.
"My father only spends his money on drinking. He believes that educating a girl is useless. Throughout my entire school life, he has not even bought me a handkerchief," Ampurira told the audience.
She was raped and impregnated by an old man and was forced to quit a good school in Kampala to Pader where she could attend a school that accommodates pregnant girls.
"I am sitting my S.4 exams in few weeks but it is not to balance school and the baby. I can't take it [baby] home because my father will kill it. I fell sick during my pregnancy but when I told my father to assist me with money, he said I should die," a confident but traumatized Ampurira said.
She urged government to establish more schools that can educate girls who are victims of pregnancy out of rape. Without such schools, she said many of these girls are likely to take unsafe abortions or even miss out on education.
According to the 2016 Uganda Demographic Health Survey Twenty five (25) per cent of adolescent girls of 15 to 19 years in Uganda have begun childbearing. This implies that nearly three in every 10 adolescent girls of 15 to 19 years in the country have begun childbearing.
Speaking at the dialogue, Joyce Tamale the Managing Director of Uganda Health Marketing Group encouraged young girls to live up to their dreams and not be blinded by short term benefits. "I am a women rights activist, managing director, feminist and a mother of three boys. I have achieved all these because I have been believed in myself ever since I was a kid," she said.
Girls were also urged to develop self ensteem and avoid inappropriate behavior that is likely provoke boys or men into taking advantage of them.
Humphrey Nabimanya, the Team Leader at Reach a Hand Uganda, men have a role to play in ensuring that the future generations of girls are raised in a safe environment.
"When I look at my daughter, I imagine what kind of woman she will be and what I must do to see that her dreams get fulfilled. This Day presents an opportunity to reflect on where we stand as a country in promoting rights of women and girls especially when it comes to economic empowerment and reproductive health," he said.