Solomon King Benge, the Founder of  Fundi Bots says the foundations of innovations are rooted in the understanding of science right from primary and secondary education.
Fundi Bots is a non-profit education initiative promoting better and practical science Education by providing robotics training in African schools.
"This sets the pace for innovation and creative studies in institutions of higher learning. All of our learning Fundi Bots is locally driven through learning with local materials," he said Wednesday while speaking during a panel on "Re-imagining Africa's High Education on the Global Scale; Championing Innovations for Transformation" at the Kampala Geopolitics Conference held at Makerere University.
"We enable our students to solve local problems with local materials. We impart practical skills to our students."
According to him, there is no financial innovation that has thrived in Africa more than mobile money because the innovator had a local perspective in mind.
During the "National Science Week 2022" held at Kololo Ceremonial Grounds in Kampala last week, Fundi Bots was among the Ugandan innovators who showcased their inventions.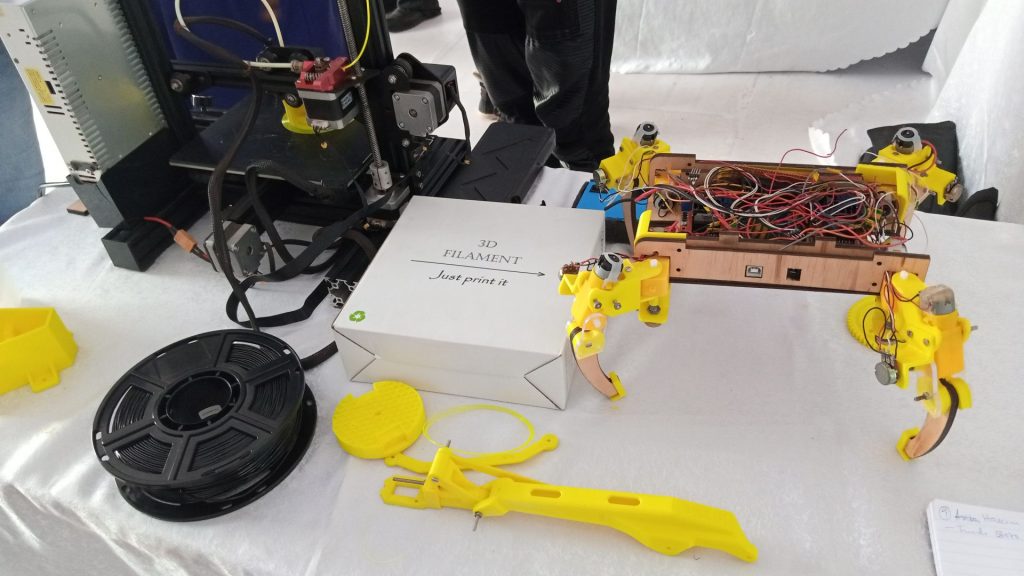 This year, the National Science Week majorly focused on; Aeronautics and Space Science, Mobility (Indigenous Motor Vehicle Manufacturing), Pathogen Economy, Infrastructure Innovation, Productivity Acceleration, Import Substitution, Export Targeted Science, Technology and Innovation, etc.
Other innovations
According to King, the majority of the innovations in the innovation space were created by young people like those in universities.
"It is important to teach students to take advantage of opportunities within the context within which they understand. Proximity to a problem is the fastest way to solve a problem."
Lithium Batteries 
Moses Kigozi, a Chief Technologist in the Department of Chemistry at Busitema University (BSU), has been working on batteries and electrochemical capacitors (Supercapacitors) that play significant roles in the Electrochemical energy storage systems.
At Kololo, he showcased pouch cells (carbon-based), lithium coin cells, hybrid supercapacitors, lithium-coated electrodes and carbon-based battery materials.
"I assemble them from India. I'm still using manual methods to assemble and lack the funding to make a marketable product," he said.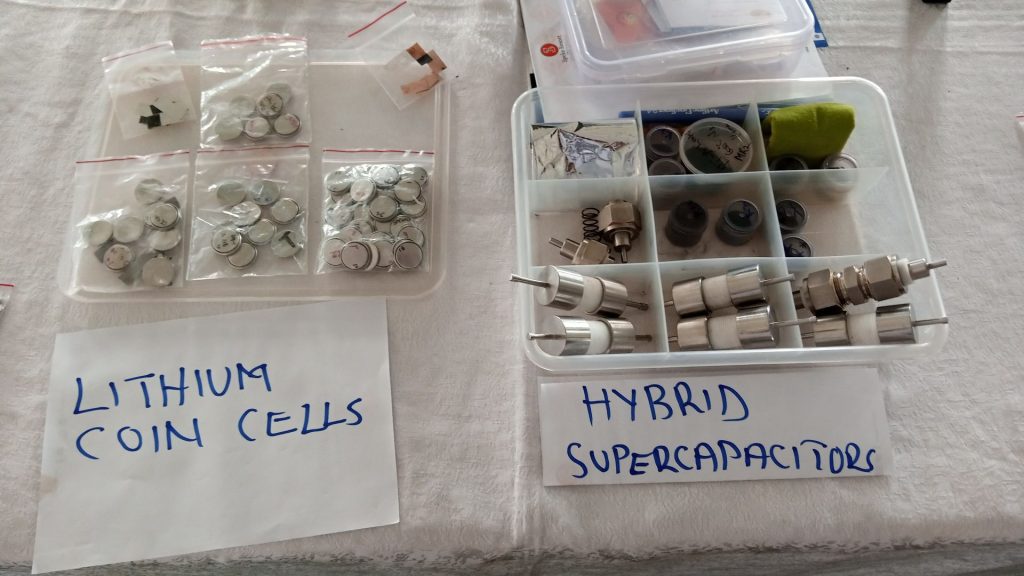 Kigozi fabricates lithium and sodium iron batteries that can be used in smartwatches, phones, laptops, electric bodas and vehicles (EVs).
He sources materials locally. "I convert biomass from maize, coffee and rice husks into graphite to make the anode (the positively charged electrode by which the electrons leave an electrical device)."
"I use salt from Lake Katwe which has sodium and lithium chloride to make the cathode (the negatively charged electrode by which electrons enter an electrical device)."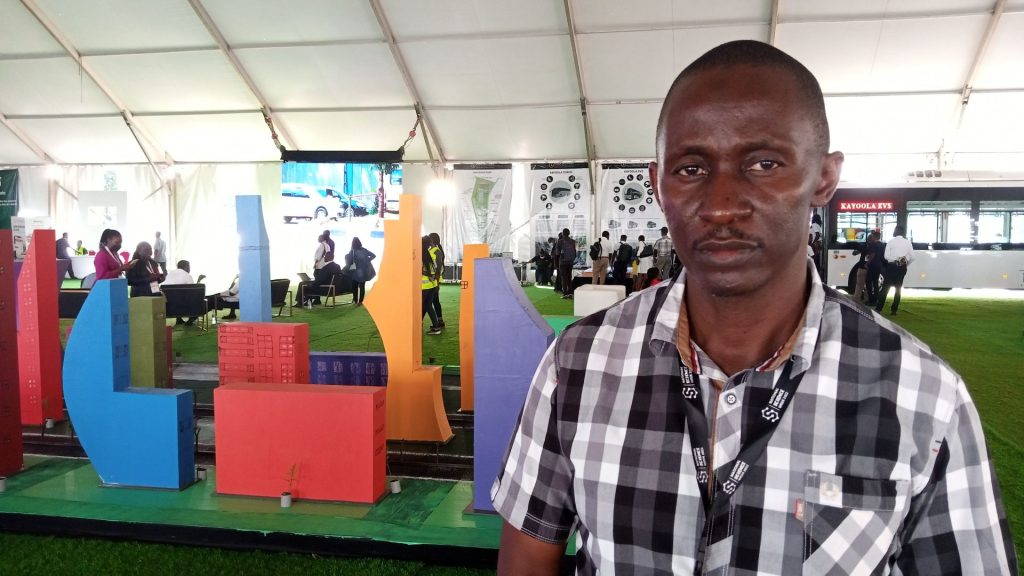 He then coats them onto copper and aluminium. He assembles them into lithium coin cells to form a lithium or sodium battery.
To make supercapacitors, Kigozi combines battery and carbon materials. The final product can be used to start mortars in machines (like washing machines) and charge normal car batteries.
"I have the knowledge and skills but only lack funding and the machinery."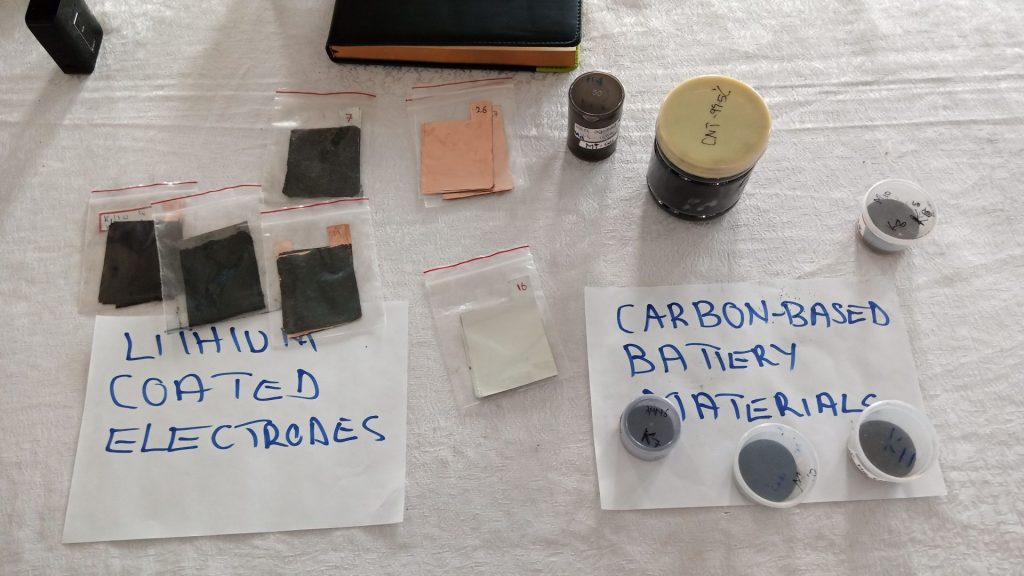 Seed Planter (a prototype)
As a student of engineering at the International University of East Africa, Alex Kamugisha made the "IUEA smart ventilator" to help people with respiratory problems breathe better.
Now a robotics inventor, Kamugisha together with Awali Musitwa, a lab technician, invented a seed planter that he hopes will ease planting for farmers.
"It was a student's project. The idea started with engineering students," he told SoftPower News.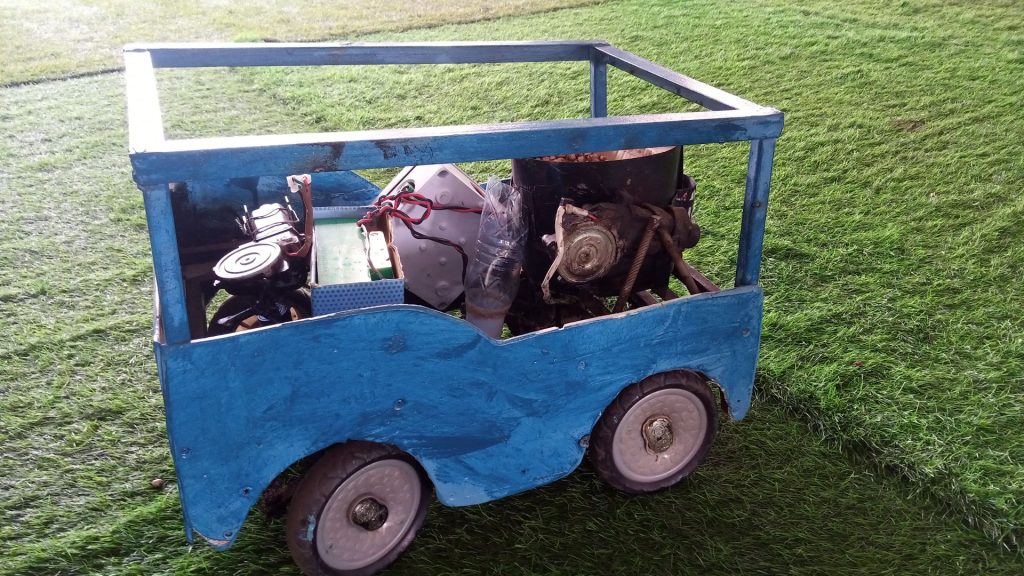 The seed planter, which is still a prototype, has a battery of 12 volts, gear mortars, a microcontroller, relay switches, a bucket and a gear mortar that sows seeds.
The planter uses lithium cells to operate and was made from local materials.
"I use a phone app connected through Bluetooth to move the planter forward or backwards. It has a hoe in front for opening the soil and another hoe behind which covers the sown seeds with soil."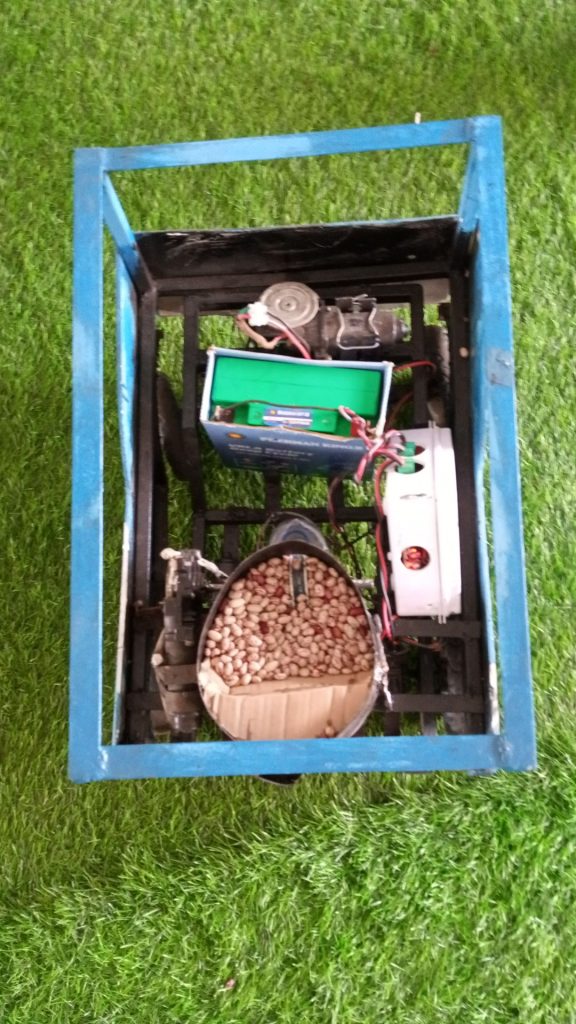 Kamugisha says with government intervention (funding), he can make a real machine that can do agricultural work.
Savant X: World's largest baby incubator
SAVANT X, the world's largest life-saving incubator, was designed by Christopher Nsamba (R.I.P), a former Ugandan tech entrepreneur.
SAVANT X can incubate 10 babies at once in different chambers and has saved the lives of hundreds of premature-born kids in Uganda.
Nsamba, who died at the age of 33, founded the African Space Research Programme, which built a reputation for itself through the creation of innovative technologies.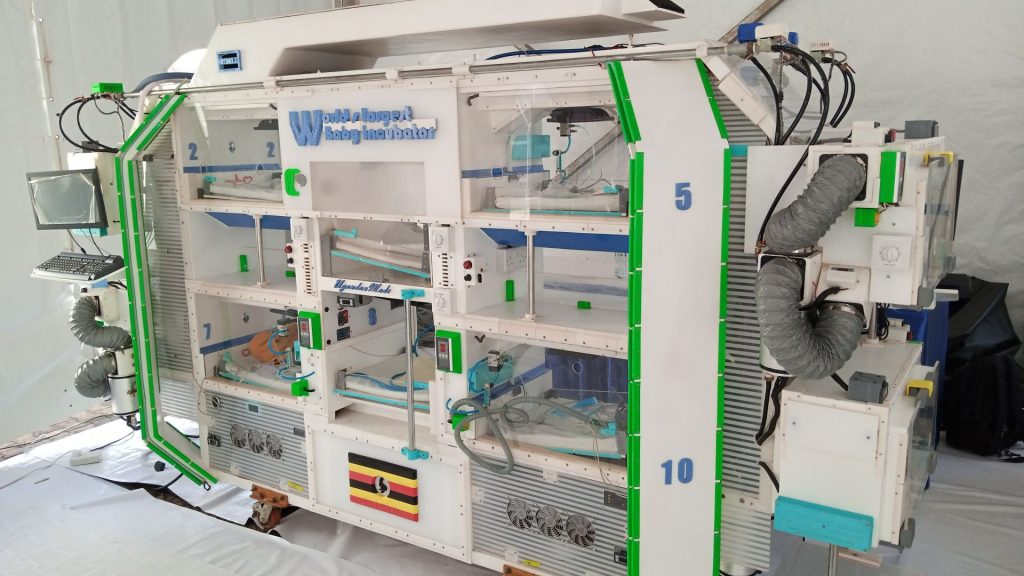 He was known for his innovation and installation of 10-baby incubators at Kawempe and Mukono Hospitals in Uganda. Other innovations he made are drones, and baby ICUs for ambulances.
Isaac Byayesu, an engineer at the Ntinda-based African Space Research Programme, says the baby incubator is powered by two computers with Windows 10.
"It has 10 baby cabins and a cabin gives the baby temperature, humidity, oxygen and phototherapy," he explained.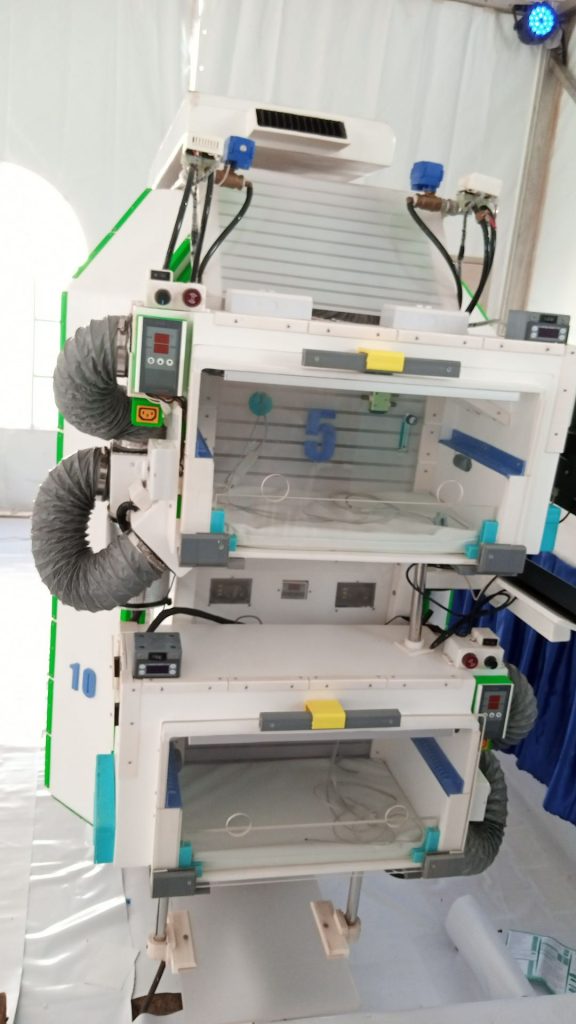 The cabins also have a heating pad for backup and a thermostat (a device that automatically regulates temperature).
"It helps in the brain recovery cabins for babies born tired. It normalises the babies' brains after 72 hours," Byayesu added.
He said the incubator is locally made using materials like glass fibre-reinforced polyester. It has backup oxygen and uses a battery for backup electricity.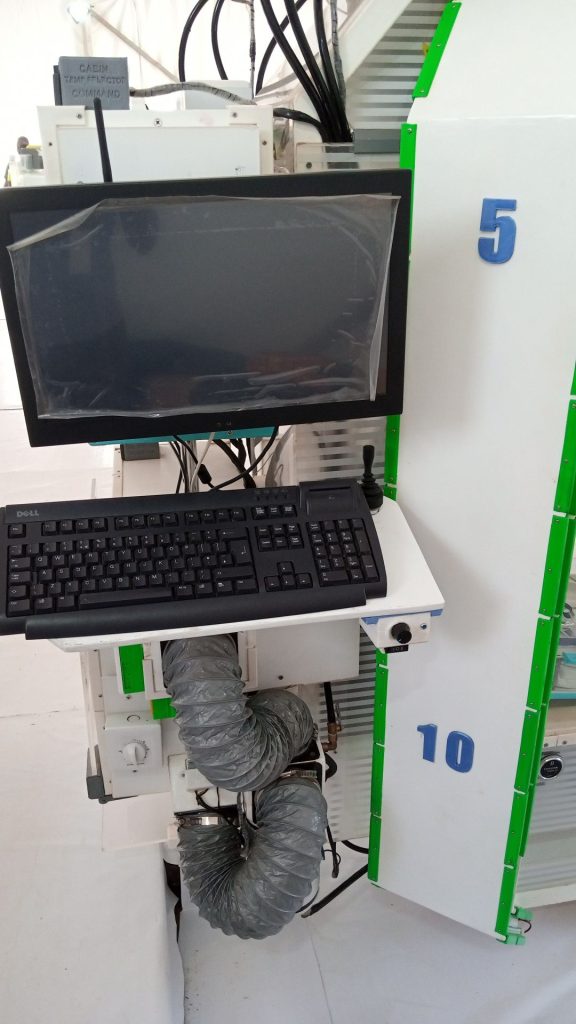 "The first one, SAVANT GENIUS, made in 2017 was single. It was given to Mukono Grade IV hospital and another to the National Referral Hospital at Kawempe."
In 2021, the incubator won a world record by beating innovations from other 194 countries worldwide.
According to Byayesu, all they need is funding to make more incubators and other sophisticated innovations.
Farasi Project
Farasi developed the Farasi (Horse) Tractor designed and built for Uganda with the prospect of using parts sourced locally.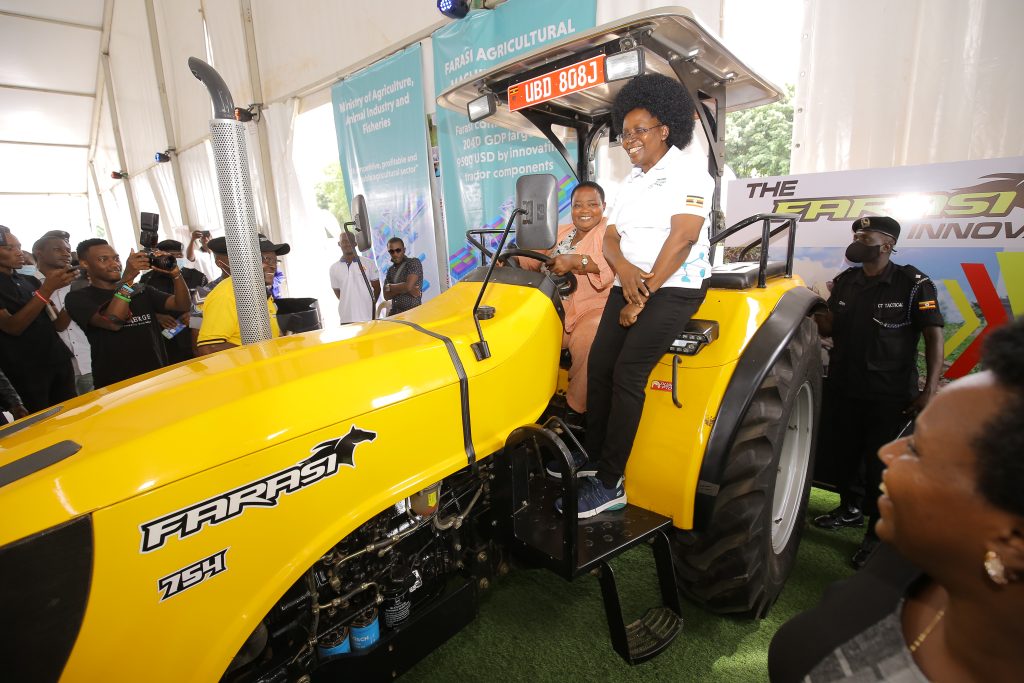 The company piloted the Parish Development Model (PDM) in West Nile Adujmani covering up to Gulu district last year.
Farasi Agricultural Machinery Company Limited is a Ugandan-owned entity established to assemble tractors and run parish-based Service Centres to provide countrywide tractor use and sustainable, affordable, agricultural mechanization.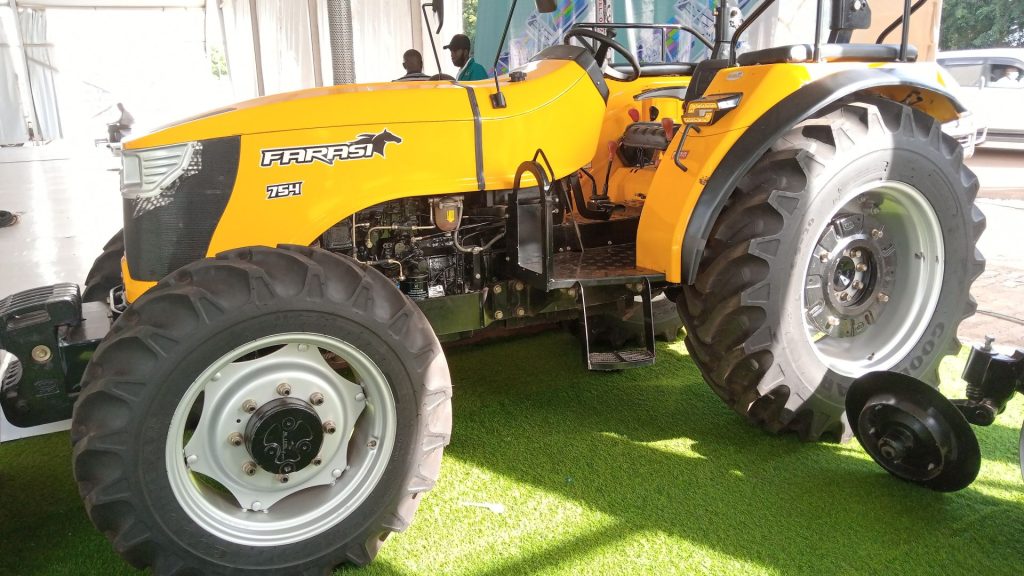 The Farasi Tractor Assembly Plant is premised on Job creation; Skills and Technology Transfer; BUBU (Rise of Ancillary industries); Import Substitution; Export growth of both tractors and produce (EAC, COMESA, AfCFTA, etc); and Economic growth and development through increased production.