Bed ridden Mityana Municipality Member of Parliament Francis Zaake has recounted the brutal blow that he suffered during last week's Parliamentary brawl at the hands of former Chief of Defence Forces Gen. Katumba Wamala. Zaake who is currently admitted at Case Hospital in Kampala is nursing a swollen cheek which he says almost killed him.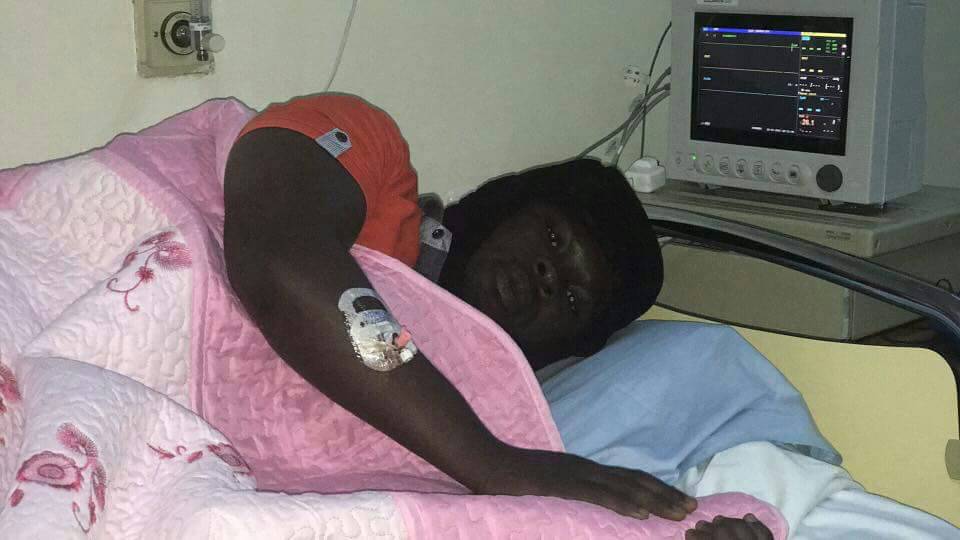 Beyond the pain he endured since the Wednesday incident, the MP is especially disappointed that State Minister of Works and Transport Gen Katumba whom he considered a "friend" and "mentor" could have turned into his tormentor.
Zaake recently said; "I have always been very grateful to my "friend" until 27th of September when he almost ended my story on earth. General Katumba Wamala you almost killed me."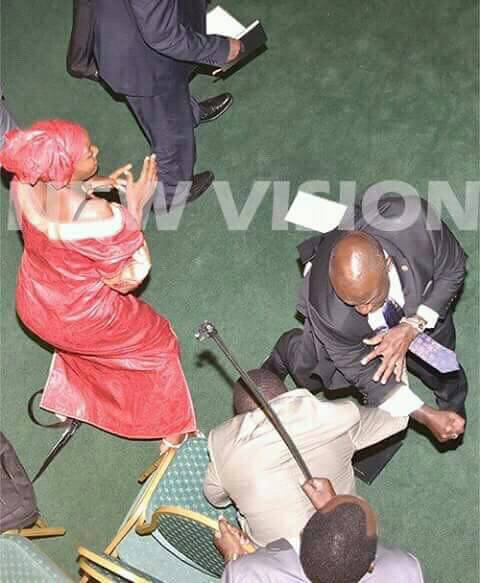 "I am but just a child to you. I owed you respect as a father, role model, mentor and most importantly as a friend that is why when you feigned to be calming me down indeed without hesitation I did so, little did I know that you were tricking me," the MP added.
A video footage captured by one of the journalists during Wednesday's fracas in Parliament shows Francis Zaake using his belt to whip security agents. The MP later hurled a copy of the constitution and a seat towards the Speaker's chair where the plain clothed SFC operatives were standing.
It was in the heat of the moment as Zaake ran towards the opposite side that Gen Wamala is seen grabbing him by the arm and throwing a punch with his right fist to Zaake.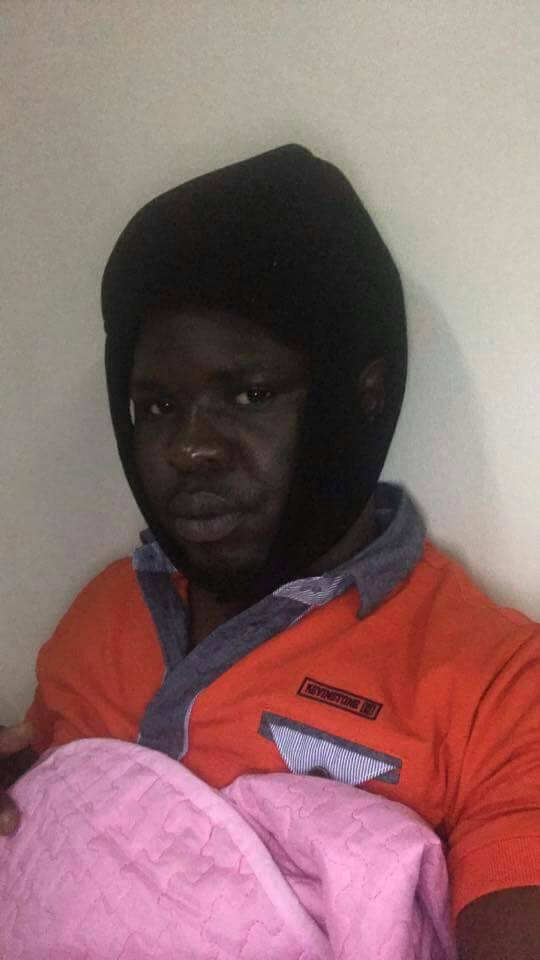 "I was only fighting in defence of my life against the brutal treatment from the strangers in the house. That is why a calming voice from a friend made me feel safe in your hands. You caught me unaware by hitting hard on my face," the ill MP who is among the 25 suspended legislators lamented on facebook.
He adds that despite falling unconsciously on the ground, the General went ahead to hit him hard on his head but thanks God that he can still breathe.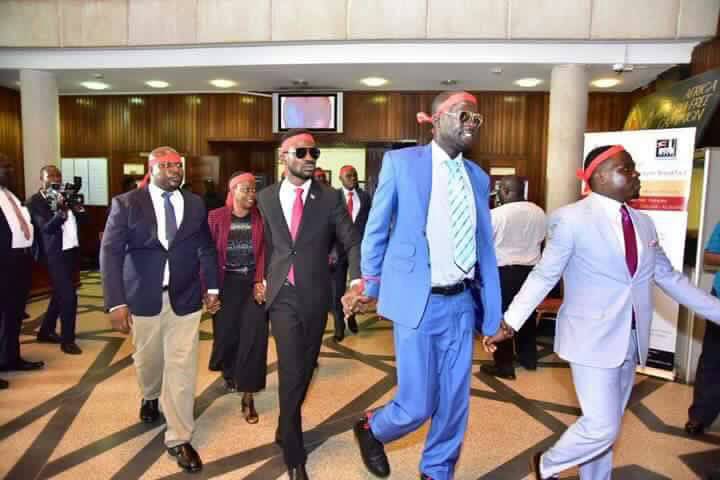 MP Zaake has, however, 'forgiven' Gen Katumba Wamala.
"Finally to you Gen Katumba Wamala, it is only God who begins one's story and only him can end it. I have forgiven you and pray that God rewards you but according to your deeds"
Gen Katumba Wamala who has been hailed by many on social media for contribution to end anarchy in Parliament took to Twitter to explain why he had dealt the MP a blow.
"Because he was 'serving ice cream' in form of chairs and destroying parliament property in the process," tweeted the former Chief of Defence Forces.