The Uganda Bureau of Statistics on Thursday released the National Labour Force Survey (NLFS) 2021 Thematic Reports.
The report was presented by Helen Nviiri, the Director of Population and Social Statistics at UBOS, during a dissemination workshop held at Omono Hotel, Kampala.
According to the report, 22% of the total population in 2021 were youth (18-30 years) with 66% of the youth residing in rural areas and 47% of the youth having attained primary education.
Youth typically refers to the period of life between childhood and adulthood.
The report shows that only 11% of the youth have functional accounts in Banks/SACCOs/MFIs.
Elizabeth Nyirantwari, UBOS Statistician, Labour who presented the report on youth activities, said 83% of the youth used any ICT equipment (84% males and 82% females).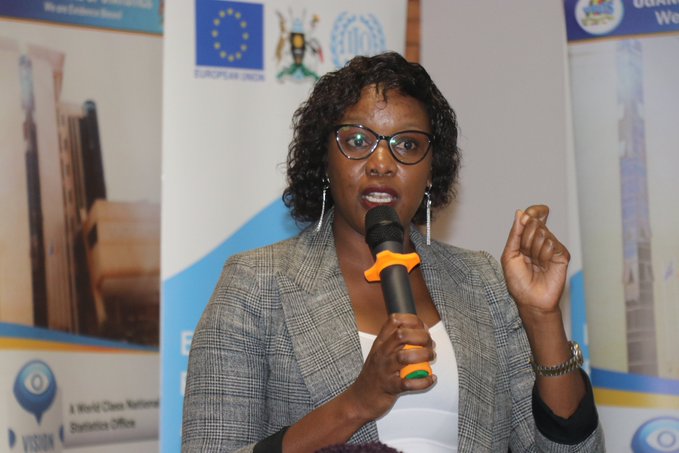 Those using radios account for 71%, telephones (69%) and tablets (0.1%).
In total, only 19% of the youth use the internet. Of these, 97% use the Internet for social networking, 32% for academic work and 10% to search for online jobs.
According to UBOS, Uganda's population is growing at 3% per annum and is currently 4th youngest country globally (75% of the population is 30 years and below).
"There is a need to harness this demographic dividend by; a) Eliminating child labour in all its forms b) Equipping the young people with the right skills, creating jobs and fully utilising their productive potential," said Nyirantwari.
She said Human Capital Development is a continuous process hence the need for investment in it for a quality population that is productive and globally competitive.
"Enhance Public-Private Partnerships for the attainment of National and International commitments geared toward decent work and transformation of the economy from informal to formal," she added.