Sixty-per cent of working Ugandans get their jobs through friends and family connections (relatives), a new survey report by the Uganda Bureau of Statistics (UBOS) has revealed.
The National Labour Force Survey 2021 Report, conducted between June and December 2021, was launched Wednesday, November 16, 2022, at Serena Hotel in Kampala.
The report defines persons in employment as all those of working age who, during a period of one week preceding the date of interview, were engaged in any activity to produce goods or provide services for use by others in exchange for pay or profit.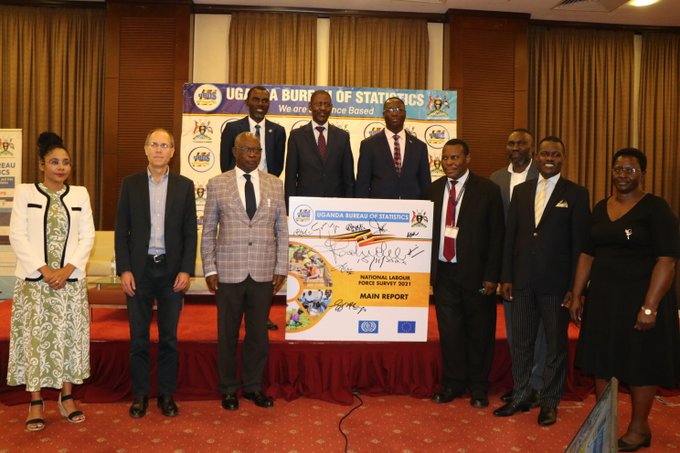 While releasing the findings, Michael Sijje Ogen, a Principal Statistician at UBOS, said Uganda's working-age population (14-64 Years) is 23 million (55%) of the total population.
Of these, 20 million (87%) of the working age population were working (40% were in subsistence agriculture and 43% employment).
The report says 61.4% of the working population is in the agriculture, forestry and fishing sectors, 13.4% in the industry sector and 24.8% in the services sector.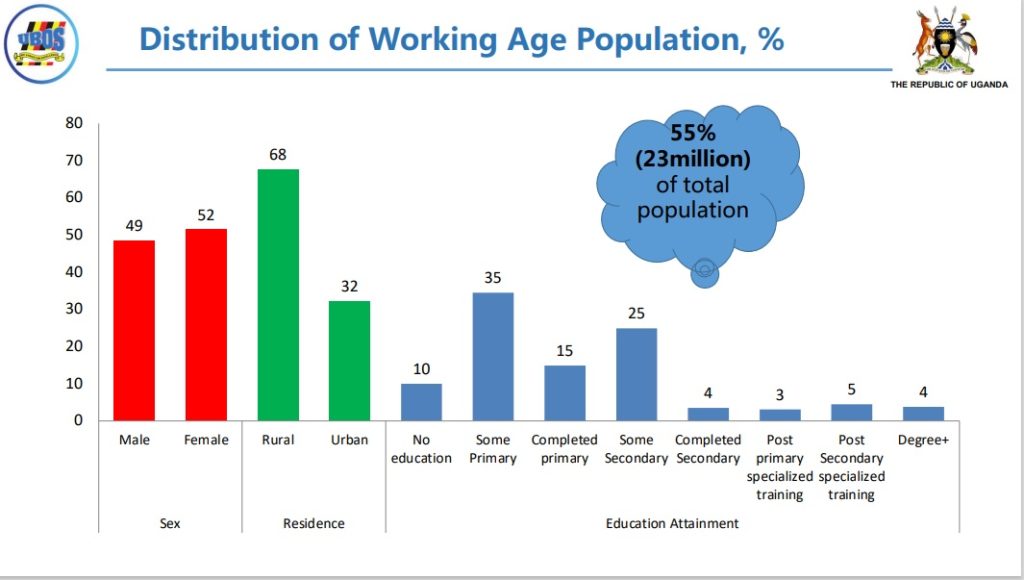 "Nationally, 67% are working on oral agreements. 60% of persons in employment got the job through friends and relatives," Ogen revealed.
Job search methods
According to the report, 60% of the Ugandan working population get their jobs through friends or relatives.
Only 19% are directly employed by an employer, 16% get their jobs through newspaper/job advertisement, 2% through recruiter/intermediary/broker in the country and others (3%).
Agreement type  
On a national level, 67% of employed Ugandans are working on oral agreements with only 33% signing formal or written agreements.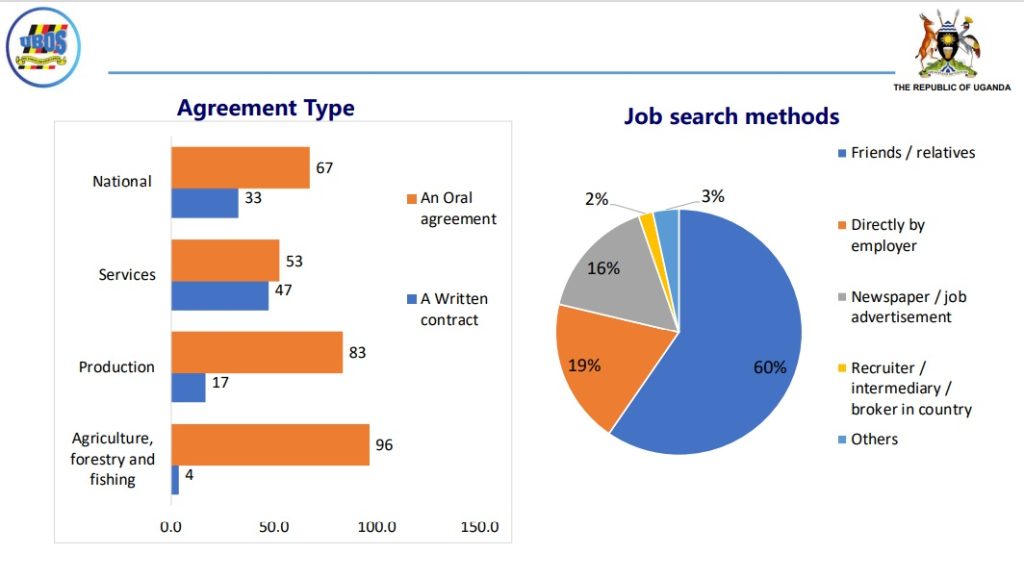 In the services sector, 53% work on oral agreements and 47% on written agreements.
In production, oral agreements account for 83% and written 17%.
In agriculture, forestry and fisheries, a whopping 96% are working on oral agreements with a paltry 4% ever signing a written agreement.
The report puts the Labour Force Participation Rate at 48% (58% male and 39% female), an increase from 43% in 2019/2020.
'Nationally representative survey'
While co-presenting the report, Vincent Fred Ssenono, the Head of Department Population and Social Statistics at UBOS, said the Bureau conducts Labour Force Surveys to generate quality and official Labour market indicators.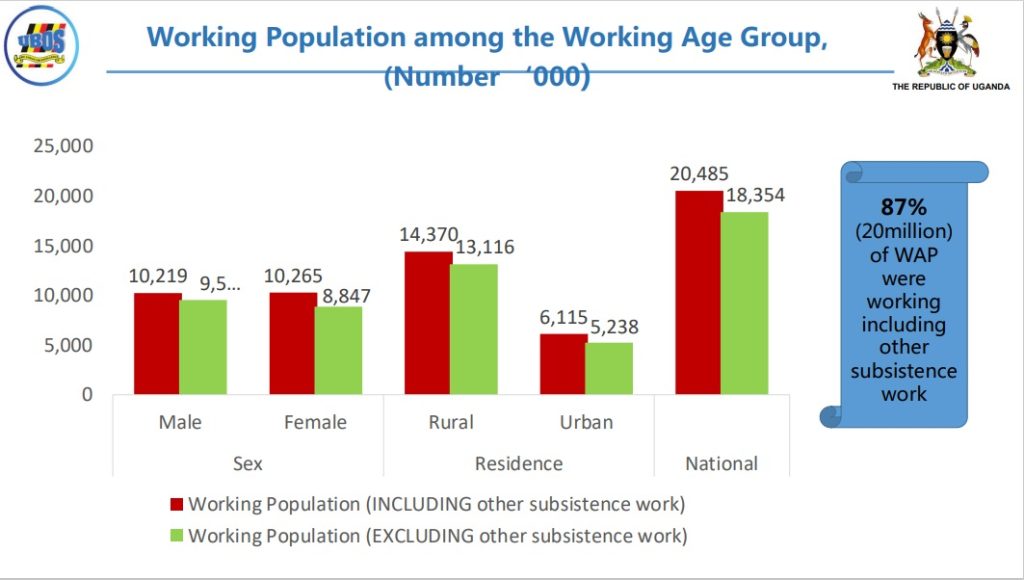 "The first stand-alone National Labour Force Surveys (NLFSs) were conducted in 2011/12, the second in 2011/12 and 2016/17. The NLFS 2021 is 3rd in a series," he said.
"The main objective of these surveys is to provide current information for use in the generation of Labour Market indicators to facilitate policy formulation and decision-making across all age groups," he pointed out, adding that this "nationally representative survey" covered all 146 districts including cities as of July 2020.
According to Ssenono, going forward, the bureau will; upload the NLFS 2021 report and dataset on UBOS website, carry out sub-regional dissemination, drafting of popular versions and develop modular reports on; gender and labour market, youth unemployment, child labour, unpaid work, sub-regional labour market profiles and policy briefs.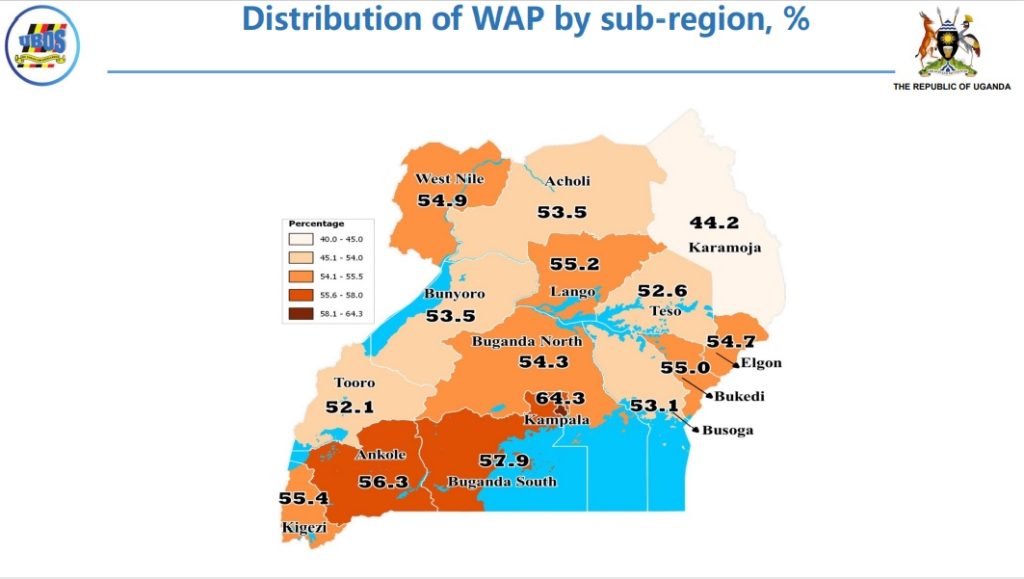 UBOS acting executive director, Godfrey Nabongo, said statistics is in everybody's day-to-day activities.
He said the survey collects information on labour force dynamics, presents high-quality data on the productivity of the labour force and helps the government to plan how to reduce unemployment as well as retool the national labour force.
"We are guided by the principle of leaving no one behind. We plan to disseminate this survey to the regional level and help local governments' planning by relying on evidence-based data," he added.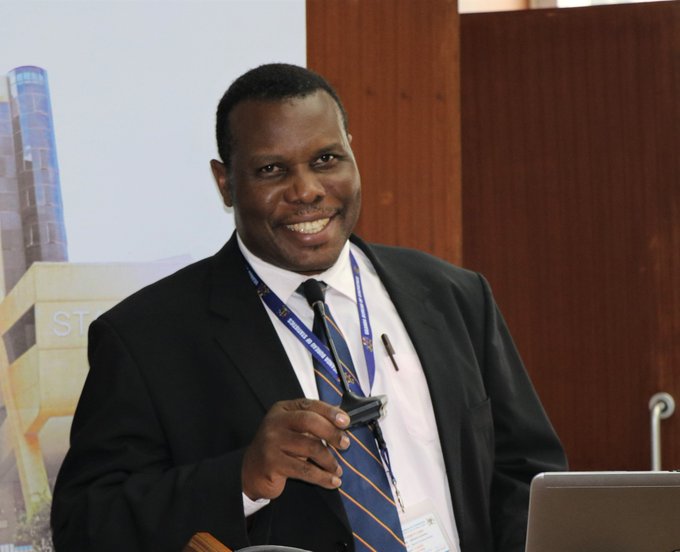 While launching the report, Hon. Dominick Gidudu Mafabi, the Minister of State Elderly, said it will ease their work as the Ministry of Gender, Labour and Social Development.
"It provides useful information about what happens at workplaces and how we can improve. We should help further in unpacking these statistics for planning," said Mafabi who represented Betty Amongi, the Minister of Gender, Labour and Social Development.
According to him, the Parish Development model was rolled out prematurely because most of the elderly are not yet captured.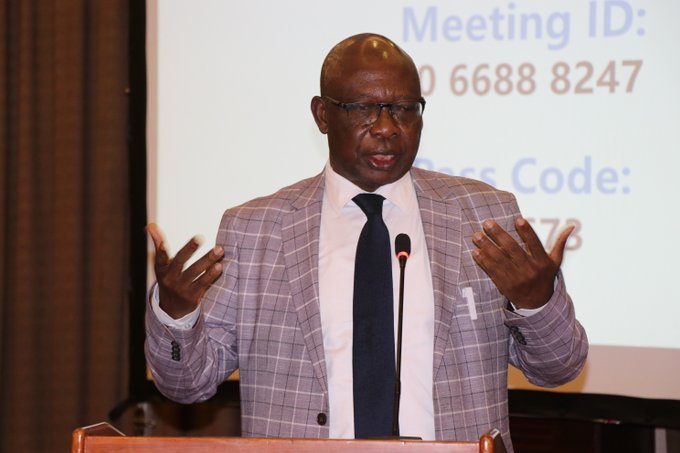 "As per UBOS Statistics, the elders are said to be 1.6 million but elders think they are 2.2 million and thus the number needs a re-check."
He reiterated how the survey presents high-quality data that reduces unemployment by skilling unskilled labour.