The Minister of ICT and National Guidance, Dr Chris Baryomunsi, has assured Ugandans that there are no harmful health hazards associated with the 5G network.
Cellular networks worldwide are rolling out fifth-generation mobile technology, providing high-speed wireless connections.
Developed in 2019, 5G is associated with the latest version of wireless communications being made available for broad public use, Christopher Collins, Ph.D., a professor of radiology at New York University told Forbes.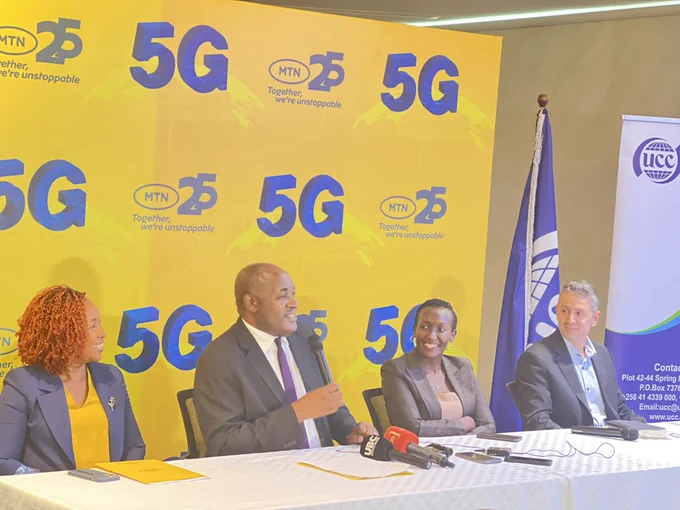 In 2017, doctors and scientists launched a petition to stop the 5G rollout in the European Union (EU), citing cancer risks.
Baryomunsi cited reports that came out during the Covid-19 period where some individuals claimed that 5G was harmful to human health.
The World Health Organization (WHO) and the U.S. Food and Drug Administration (FDA) declare 5G safe. Simply put, the research emphasizes that the belief that 5G causes or can spread COVID-19 isn't true.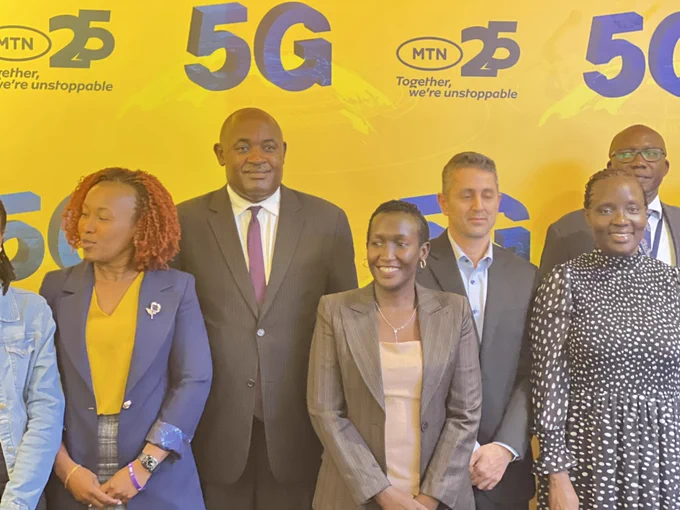 "Speaking as a medical professional, I can state that there is sufficient evidence to show there is no harm associated with 5G or telecom infrastructure," Baryomunsi clarified.
He reiterated that the product is very safe to be consumed by the public.
He was speaking Tuesday during a demonstration of MTN 5G connectivity held at Uganda Communications Commission (UCC) head offices in Bugolobi, Kampala.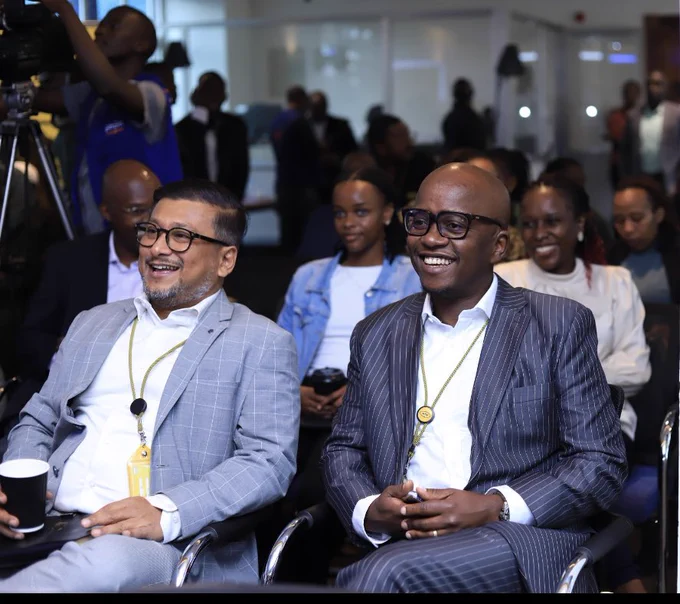 Baryomunsi emphasized 5G's potential to revolutionize Uganda's economy, shaping a digitally advanced future.
"5G is not just another technological advancement; it holds the power to revolutionize various industries and sectors of Uganda's economy, ushering in several new possibilities and innovations which will undoubtedly shape Uganda's future for the better," he noted.
The Minister, however, noted that there is a need to address issues around digital literacy.
He said stakeholders have a duty to explain to the public and make them appreciate what terms like 5G actually mean.
"I have always argued that for us, in Africa, we can't afford to walk but rather to run to be able to catch up with advanced countries in these matters of ICT. I would like to reassure everyone that this has come for our own good and to take Uganda into the next stage of modernization."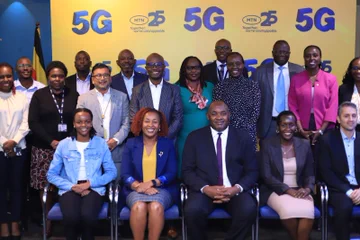 He added: "This is a testament to the transformative potential of 5G technology and the government's commitment to progress. With the advent of 5G, we foresee several opportunities for our economy. We anticipate a positive impact on job creation, as well as the attraction of foreign investment and innovation in various sectors like agriculture and trade."
High cost of devices
He said the government is aware of the high cost of smart devices and is working tirelessly to make these affordable so that no one is left behind.
"An average smart device was Shs1m and the government is working to make it Shs40,000 by reducing the tax rates."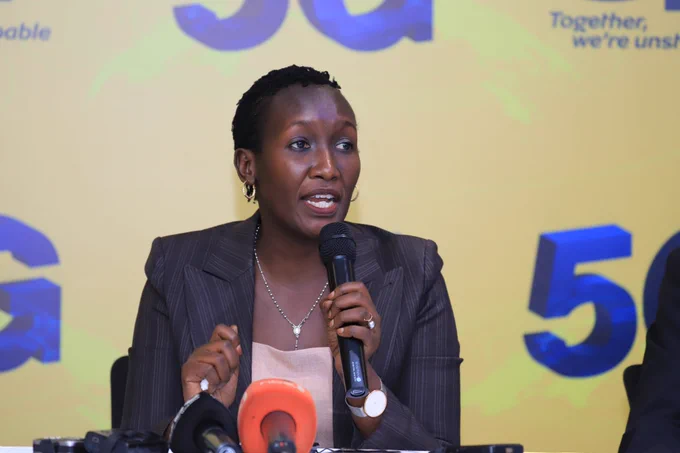 He said under the leadership of President Museveni, Uganda remains steadfast in its commitment to digital inclusion.
"We firmly believe that every citizen regardless of their location, deserves to reap the benefits of telecommunications and 5G."
UCC executive director, Eng Irene Kaggwa Sewankambo, congratulated MTN Uganda for going live with the 5G network last week.
"I look forward to witnessing the positive impact of 5G on our economy, businesses, and the daily lives of our citizens as we work together to unlock the full potential of this game-changing technology," she stated.