President Yoweri Museveni has passed out over 3000 UPDF soldiers at a function held at Oliver Tambo school of Leadership Kaweweeta in Nakaseke district.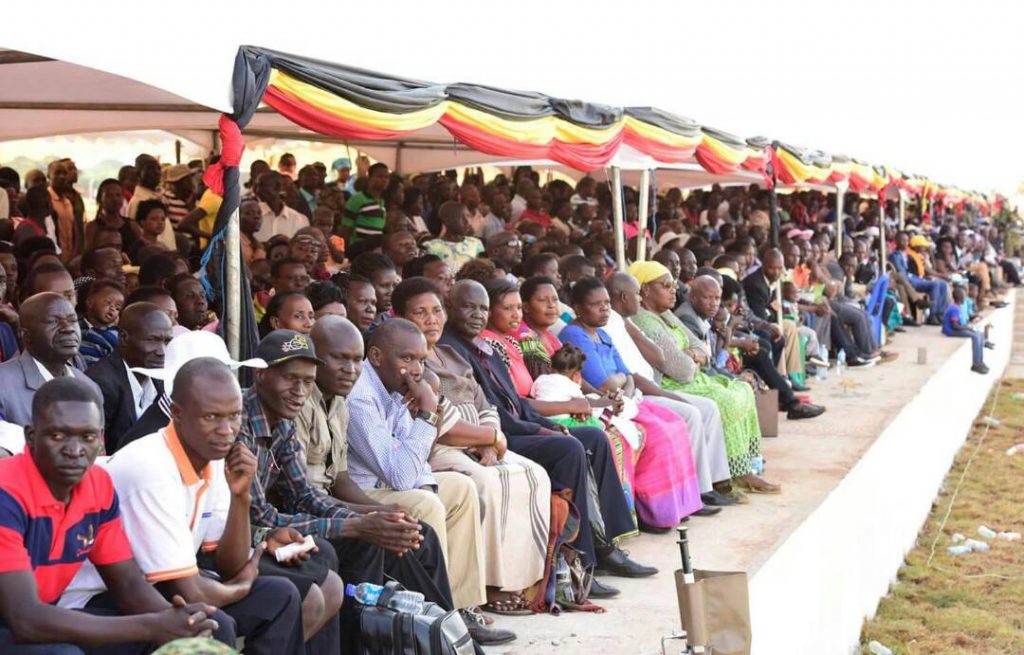 Speaking at the function, Museveni applauded the UPDF leadership for their efforts in improving skills of the soldiers.
" I am happy to see that the standard of the trainees is very high. They are like officers yet they are just recruits ," Museveni observed.
The Commander- in-Chief of the armed forces said in the past the officers and recruits were not as highly trained as they are now. Museveni however warned the recruits against indiscipline which he said would ruin their lives.
"Do not lead reckless lives, shun alcohol and avoid acquiring HIV. The future will be bright if you are disciplined," he cautioned.
He also warned trespassers on the land belonging to UPDF training schools saying it tantamounts to encroachment on government land.
"The land is for the army to train from and if anybody dies, it would be their fault," President said referring to stray bullets that may hit trespassers as the army trains.
The Chief of Defence Forces, Gen David Muhoozi pointed out the importance of imparting modern training skills including weapon handling and marksmanship.
A total of 3166 soldiers were passed out after completing 9-month training. Among these, 74 were female professionals.
President Museveni watched as the recruits went through drills and shooting skills.