Three people have died while four others are nursing injuries following a building collapse in Ndejje, along Entebbe Road in Wakiso district.
Kampala Metropolitan Deputy Police Spokesperson, Luke Owoyesigyire, said the incident happened Friday, May 6, 2022, at around 8am in Ndejje Milimu, Entebbe municipality.
He said a storeyed building collapsed trapping some people inside it.
The Fire Prevention and Rescue Services working with Police at Katwe responded to the incident and saved four people while three others lost their lives.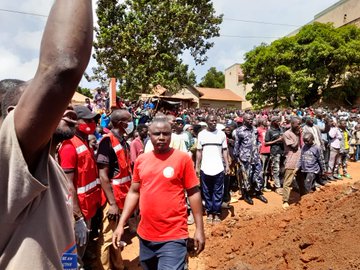 "Four people were removed from the collapsed building alive and rushed to different hospitals while three bodies have been recovered and are to be conveyed to City Mortuary Mulago for Post-mortem," Owoyesigyire explained.
He said the rescue efforts were taking place.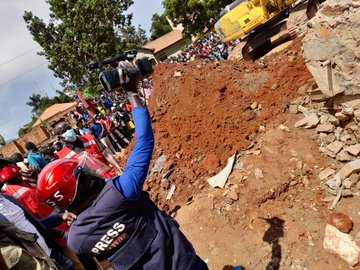 Uganda Red Cross Society said its response team is on the ground.