President Yoweri Museveni has blamed the recent attack on the Ugandan army base in Somalia on soldiers who were not well trained for combat missions and found themselves in Somalia through corrupt ways in the Institution.
The President was speaking to the NRM Caucus members on a retreat at the National Leadership Institute Kyankwanzi.
"There was this problem in Somalia, our forces yesterday but one re-entered that place where the UDPF had panicked from. The terrorists ran away and now we are getting more facts about what the mistake was. The mistake is corruption, but we shall get the details," the President said.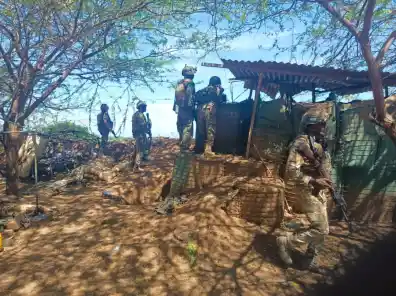 On May 26, 2023, Al-Shabaab using three vehicles laden with bombs and over 800 fighters attacked Buulo Mareer Forward Operating Base (FOB).
The president castigated the people who caused the problem saying these were two soldiers at the rank of Major.
"I will get the identity of the other one. But there is one called Okia, who, apparently, was in the army shop in Kampala. He is the one who told the soldiers to run away. So, he is under arrest."
In his communication on May 27, 2023, Ssabalwanyi said the Buulo-Mareer FOB's defences are pretty strong although they are guarded by light weapons but some of the soldiers there did not perform as expected and panicked, which disorganised them and Al-Shabaab took advantage of that to overran the base and destroy some of the equipment.
"The panic, it seems, was totally unnecessary because both the anti-tank ditch and our soldiers had destroyed the 3 vehicles of explosives outside the FOB. The suicide bombers or whatever were forced to blow themselves up before they gained entry into the base," Museveni explained.
The Chief of Defence Forces (CDF) set up a Board of Inquiry (BOI)  and dispatched Land Force Commander, Lt Gen Kayanja Muhanga, to investigate the attack.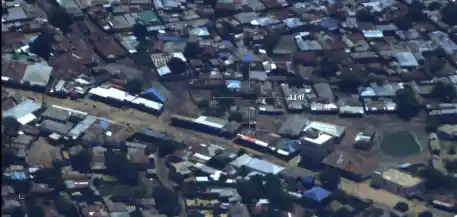 On May 31, 2023, UPDF combined armed infantry and Motorised Units recaptured Buulo Mareer town and the surrounding villages from the Al-Shabaab terror group.
The rescue combat forces met resistance from Al-Shabaab sniper fire positioned in storey buildings and other pockets of resistance from fleeing remnants.
Brig Gen Peter Gaetano Omola, the sector one commander overseeing the operation at Goloweyn tactical base, said the forces combed the area to ensure no Al-Shabaab element was hiding and the road has been cleared of bombs.
"Normalcy has returned. People can now go on with their daily work." Brig Gen Omola reassured the population.